Celebrating the Class of 2020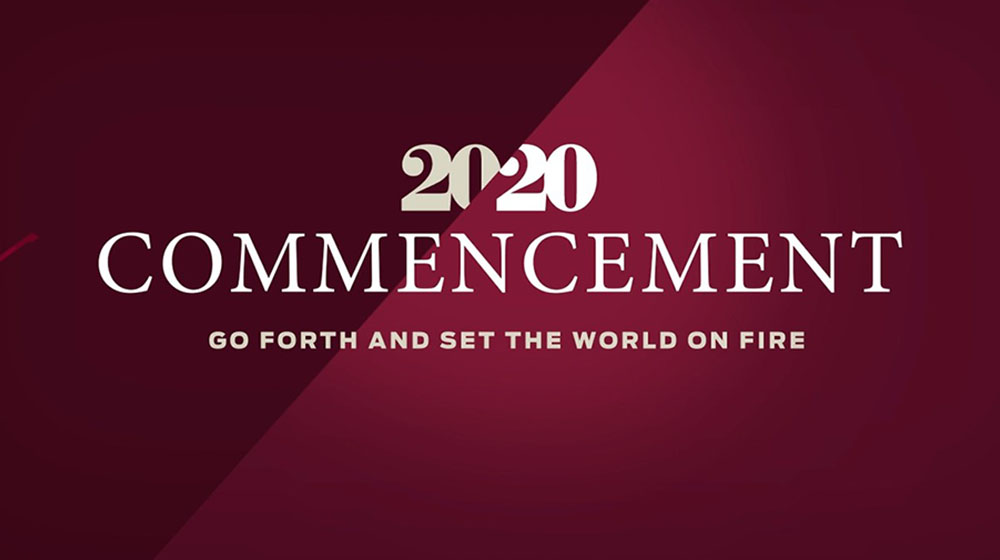 Commencement 2020 was full of excitement and joy as we celebrated our graduates' many accomplishments, albeit through virtual ceremonies held later than the traditional May graduation season.
"Graduates, let me begin with a big congratulations. You have completed your degrees and grown as people and as professionals, even in the midst of a pandemic," said Kevin Stevens, dean of the Quinlan School of Business, during his Commencement remarks.
Commencement on social media
Scroll below to see Commencement highlights on social media.
Commencement videos
You can also view the Quinlan and Loyola Commencement ceremonies.
Quinlan ceremony
The ceremony began with Dean Kevin Stevens offering brief remarks and congratulations. Two students—Libby O'Donoghue (EMBA '20) and Bruno Skokna (BBA '20, MBA '20)—gave short speeches before each member of the Quinlan Class of 2020 was recognized by name by degree group in alpha order.
University ceremony
The ceremony included remarks by President Jo Ann Rooney, Provost Norberto Grzywacz, and Sr. Jean Dolores Schmidt, BVM. The keynote speaker was Sr. Norma Pimentel, M.J. (MA '95), executive director for Catholic Charities of the Rio Grande Valley. The ceremony also included the opening of a special Celebration Package that was mailed to all graduates.