Our new dean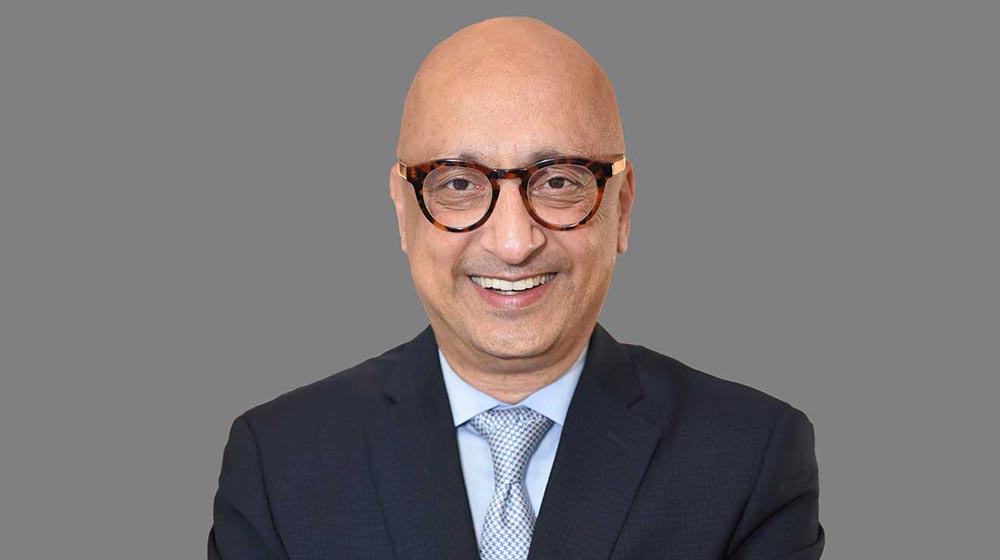 Michael Behnam, PhD, will become the Dean of the Quinlan School of Business, effective September 1, 2022.
After a national search led by Isaacson, Miller, President Jo Ann Rooney, Provost Margaret Callahan, and the University's Quinlan School of Business Dean Search Committee selected Dean Behnam from a talented and diverse pool of educators from across the country.
"We are excited to welcome Dean Behnam into our community," said Dr. Jo Ann Rooney, JD, LLM, EdD, President of Loyola University Chicago. "A noted scholar, faculty member, and administrator, he brings extensive leadership in undergraduate business education, graduate program innovation and growth, strategy development, and international business education. He also embodies our Jesuit, Catholic values and the mission of the Quinlan School of Business through his business ethics scholarship and his work toward increased diversity, equity, and inclusion (DEI) among students, faculty, and staff."
In addition to his focus on business ethics, Behnam also is a renowned expert in strategy and international business. The author of three books, several chapters, and scholarly research in publications including Academy of Management Journal, Journal of International Management, and Journal of Business Ethics, he also has applied his scholarship through consulting and providing executive education to organizations such as BMW, Bose, DG Bank, IBM, and Siemens. He co-directed a research project funded by the Humboldt-Foundation on the ethical conflicts of multi-national corporations and has presented his research across four continents.
Incoming Dean Behnam said, "I am thrilled to join Loyola University Chicago and its Quinlan School of Business. Quinlan is deeply tied to Chicago and its communities and deeply respected for its transformative business education grounded in ethical leadership. I come to Quinlan as a servant-leader dedicated to helping the school and its students, faculty, and staff achieve their aspirations."
At Suffolk University in Boston, where Dr. Behnam previously served as Senior Associate Dean/Dean of Graduate Programs and Academic Affairs and a Professor of Strategy & International Business, he significantly increased diversity among the faculty and led a DEI taskforce critically examining all aspects of the Sawyer Business School. Under his leadership, graduate student enrollment increased significantly, and the school developed three new graduate programs and four new fully online programs in collaboration with an online program manager. In addition, he led all internationalization activities in the business school. He forged relationships with leading universities in Europe, Asia, and Latin America and pioneered the Graduate Travel Seminar to Germany, which enabled students to experience full-day live case studies at firms like Adidas, BMW, Lufthansa, McKinsey, and Volkswagen.
Jennifer J. Griffin, PhD, the Raymond C. Baumhart, S.J. Endowed Chair of Business Ethics and Professor of Strategy at the Quinlan School of Business and Co-Chair of the Search Committee, said, "My fellow co-chair Suk Hun Lee and I are very grateful to all our colleagues on the search committee and all the students, staff, alumni, and faculty who actively participated and shared their insights. The Quinlan School of Business received numerous applications from highly qualified candidates in our national search. We were impressed by Dean Behnam's intentional insights into how businesses can help us all build a more just, humane, and sustainable world, starting here in the greater Chicago area."
Prior to joining Suffolk University, Dr. Behnam was the Chair of the International Management Department at EBS University in Germany. He is also the co-founder of a specialized consulting firm and worked in investment banking prior to academia. He holds an MBA and PhD in Strategy and Ethics from the Johann Wolfgang Goethe-University in Germany and a second PhD in International Management from EBS University in Germany.
Learn more