Financial Times recognizes Quinlan for leadership in social purpose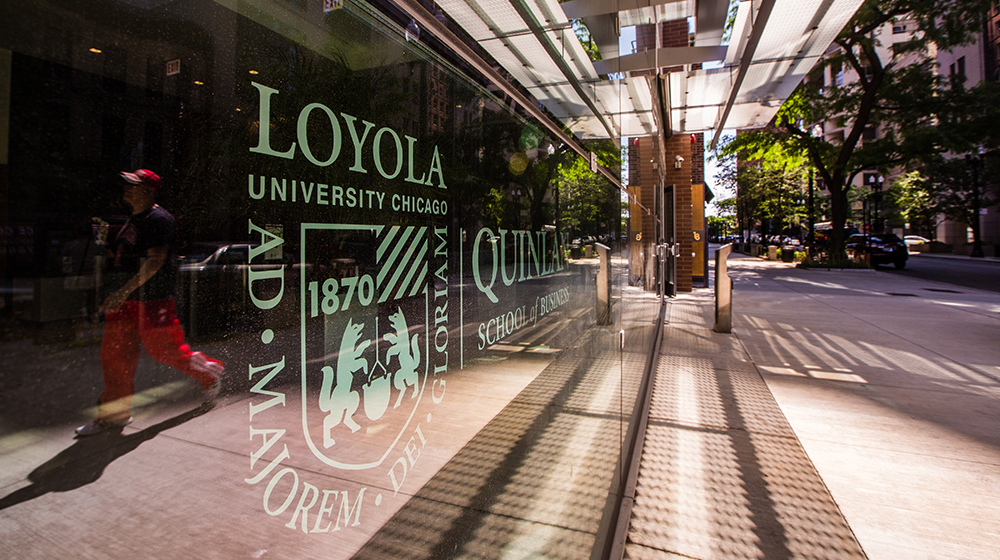 The Financial Times recognized the Quinlan School of Business as an international example of sustainability, ethics, and social purpose in an October 2019 special report.
For its Special Report on Responsible Business Education, the Times identified four activities with social impact — faculty research, teaching, student projects, and business school operations. More than 220 business schools submitted examples of how they were delivering social impact, and an expert panel of judges reviewed the entries.
International recognition for social impact
The result: Quinlan was one of only four business schools in the world recognized for excellence in three of the categories.
The other schools recognized in three categories were the University of California at Berkeley in the U.S., and French business schools HEC Paris and Insead. No school was recognized in all four categories.
"For decades, Quinlan has been at the forefront of providing business education based on a foundation of ethics," says Kevin Stevens, Quinlan's dean. "We are pleased that the Financial Times recognized our long-held commitment and honored us as a best practice example of social impact."
Learn more