Lessons we can learn from great leaders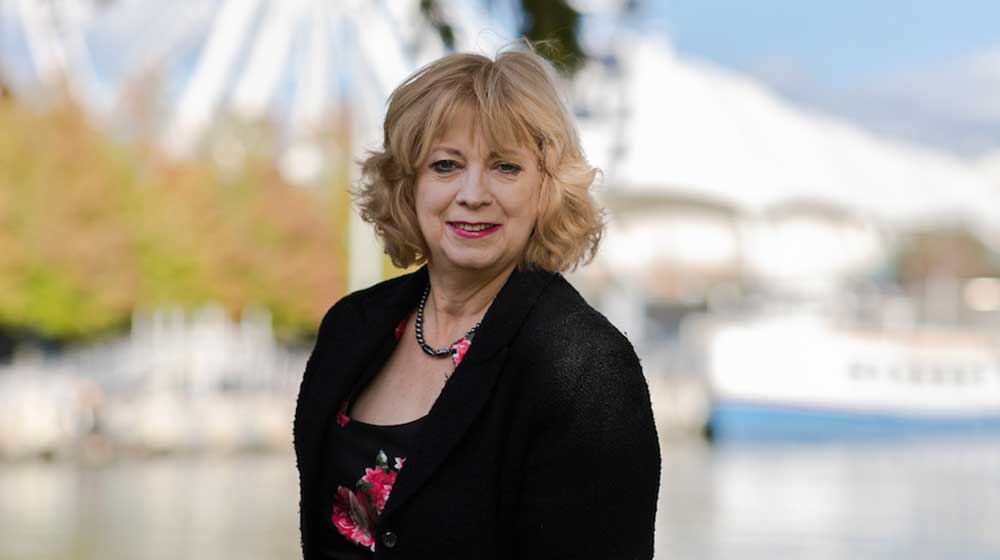 During the COVID-19 pandemic, Cindy Bertram (MBA '85) thought the world could use some "pawsitivity." So after over 15 years of serving as a marketing director in the travel industry and many years of writing, she began writing about the inspiring people she had met. Bertram decided to turn this into a book, Message from the Dog...Learning from Great Humans. But there is a fun twist: it's from the point of view of her puppy niece Miss Zoey.
Below, she shares tips she's learned from great humans, including Loyola's own Sister Jean, who is in a chapter of her book.
Lessons from great humans
Focus on the human factor.
Creating human connection is more important than ever, says Bertram. Since our world is so digital, it's important to create those human touches. For example, at networking events ask the people you meet questions about their career journey and interests to try to understand them as humans.
Use our digital world to your advantage.
We get 100s of messages every day between texts or emails, says Bertram. It's important to remain personable and include those human connections throughout our communication. One way Bertram adds personal connection to her emails is to send a video of her talking instead of just having another message people must read. This way they see her talking directly to them, not at them.
Be a solution
Focus on what you can do to help people, and not what people can do to help you. Figure out what you do best and see how that can be an asset to a company, person, or business. Going in with this mindset builds stronger connections. When networking, says Bertram, keep connected even after the event. Add each other on LinkedIn or get their email to show them that you're there to help them.
"As we interact with great humans, it's important to reflect and look at what we can learn from them, so that we can in turn be great humans, too," she says.
Learn more