Life-changing study abroad in Southeast Asia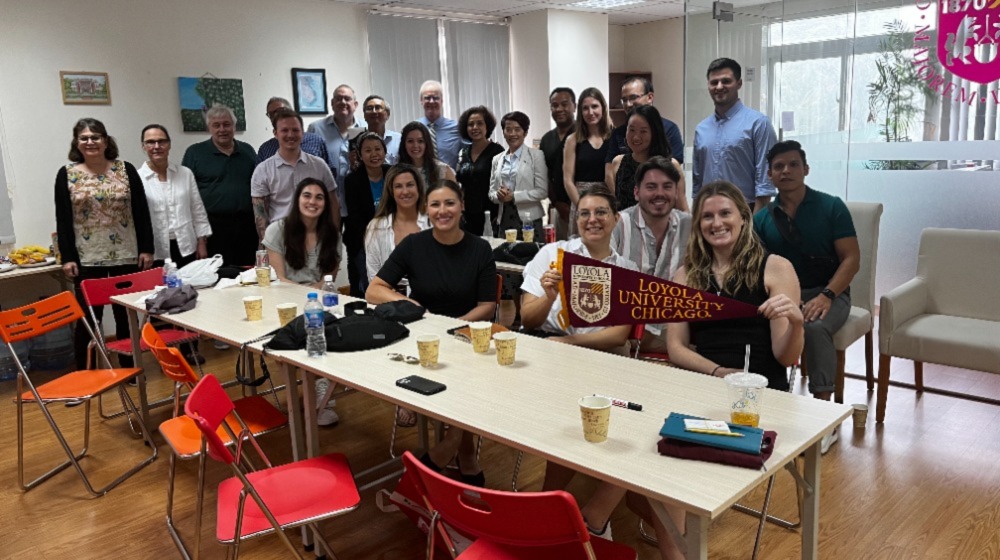 In January 2023, a group of adventurous graduate marketing students embarked on an incredible study abroad opportunity in Southeast Asia. Led by Cliff Shultz, professor and Charles H. Kellstadt Chair of Marketing, the students studied abroad in Vietnam, Cambodia, and Thailand as a part of MARK 561: Comparative Marketing and Consumer Behavior in Emerging Southeast Asia.
Below, student Nathan Langhauser reflects on the trip and its impact on his education and worldview.
Class reflection by Nathan Langhauser
MARK 561 seemed like a decent idea when I first saw information about a Quinlan course in Vietnam, Cambodia, and Thailand. I had never traveled that far before, wasn't terribly familiar with Asian culture, and only had one other stamp in my relatively new passport. With some encouragement from my parents and friends, I decided to go. And I am so glad I did: I have truly never experienced anything like what I experienced on this trip and in this course.
I cannot put into words how amazing this course is – and I could not have had a better experience escaping the January cold of Chicago and exploring Southeast Asia with such an awesome group of Quinlan classmates and Professor Shultz. Each place we visited was unique and incredible in its own way. Visits to businesses, schools, NGOs, communities, and cultural landmarks – and learning from local experts (guides, business leaders, academics, artisans, lawyers, and so on) made our experience exponentially more meaningful. The speakers we met were knowledgeable, humorous, and candid. Each of them shared personal insights into politics, culture, economics, marketing, policy, consumer behavior and the true state of their respective countries, cultures, businesses, universities, and NGOs.
All of us wished we had more time in each place. My personal favorite was Cambodia. I really enjoyed the mix of outdoor and city experiences, and the kindness, resilience, and dignity of the people. The Angkor temples, the food, and the stories of struggle, survival, hope, and humanity must be experienced to truly understand Cambodia, its people, and its potential.
I am grateful for everything that I experienced on this trip and was fortunate enough also to get credit towards my degree along the way. I cannot recommend enough MARK 561 and visiting Southeast Asia. Our class of Quinlan students also made the trip special. Getting to know everyone on our journey created connections and stories that I wouldn't have imagined beforehand.
Thank you to everyone who made this trip possible, I would have never considered going to this part of the world at this point in my life, yet there I went. Vietnam, Cambodia, and Thailand thank you as well. I will remember each of you forever.
Photo gallery
See highlights from the trip on Flickr.
Learn more