Marketing for good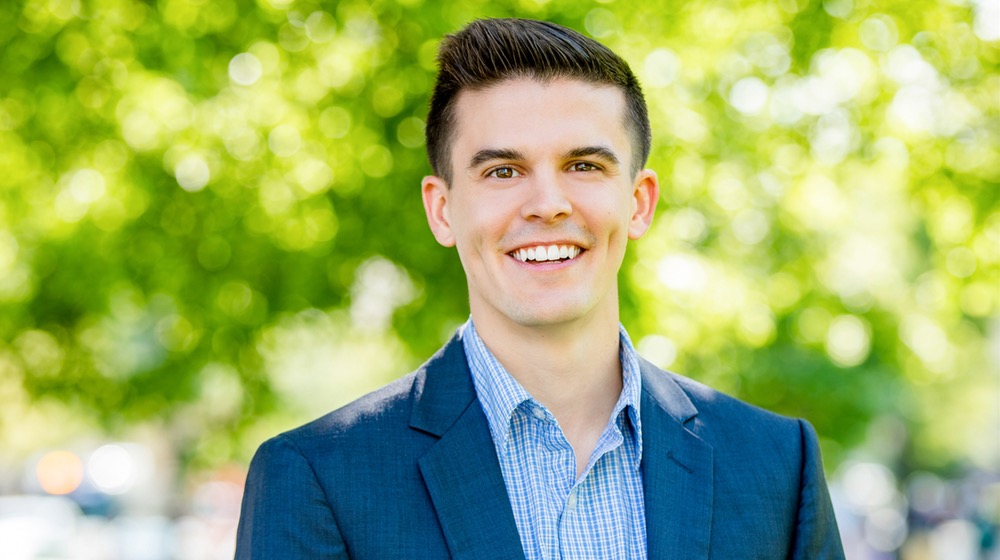 Brendan Creamer (BBA '16) developed his passion for service and marketing at Quinlan – and found a fit at the Ad Council, a nonprofit organization that convenes nonprofit, advertising, media, and tech partners to create positive behavior change.
While at the council, Creamer worked on three campaigns: recruiting prospective parents to adopt teens, educating parents and caregivers about the right car seat for their children, and encouraging families living in cities to reconnect with nature.
However, at the onset of the coronavirus pandemic in March 2020, Creamer's role quickly shifted to also support and coordinate the Ad Council's COVID-19 public service advertisements (PSAs). He organized fast-paced PSA development and helped ensure effective and efficient communications across Ad Council departments.
Mobilizing during a pandemic
"It was a sprint," he says. "Within a few days after COVID-19 was considered a pandemic, the Ad Council was able to quickly mobilize partners to provide vital information to the public. We partnered with nonprofits, federal government, media, advertising, the private sector, you name it."
Key partners included public health experts at the White House, Centers for Disease Control and Prevention, U.S. Department of Health and Human Services, and as well as advertising and media agencies that created and distributed vital pro-bono messaging, including Viacom, NBCU, and The Atlantic.
Saving lives through communications
Creamer says the pandemic tested the advertising industry's character and revealed communications' power and purpose to this nation.
"The COVID-19 campaign is the Ad Council at its best," he says. "Faced with a global health pandemic, we were able to convene partners and distribute factual and information-based content to scale. It can save lives."
The Ad Council also continues to work on other issues that COVID-19 has complicated.
"The Ad Council works on many public issues beyond health, and issues from hunger to elder care have been exacerbated by this crisis," says Creamer. "We've updated our messages to be more applicable to the moment."
Working for the Ad Council during the pandemic was fulfilling for Creamer.
"Originally, I felt helpless on how to contribute to this giant issue, but with this I have been able to make a difference," he says.
Beginning marketing for good
Creamer got involved in marketing for good during his time at Loyola.
"I always liked the idea of marketing for good. and with Loyola's service-oriented mindset, I was able to work on marketing projects for environmental sustainability, volunteerism and on gender and identity," he says. "I was able to see marketing through a different lens."
Outside the classroom, he served as a marketing volunteer for Hunger Week and a student leader for Loyola for Chicago service projects. During his junior year, he and other Quinlan students won a Life Michigan competition that asked teams to create a PSA for organ donations, "which obviously complemented my job at the Ad Council," Creamer says.
During his senior year, Creamer interned for Feeding America, which helped lead to his full-time position at the Ad Council after his graduation.
"It wouldn't have been possible without all of my volunteer and classroom experiences," he says.
He also says the pandemic has helped him take a moment to reconnect to Quinlan through virtual guest lectures with Consumer Marketing classes taught by professors Stacy Neier Beran and Linda Tuncay Zayer. "I'm just so proud to be a Rambler," says Creamer.
Learn more