Meet Dean Behnam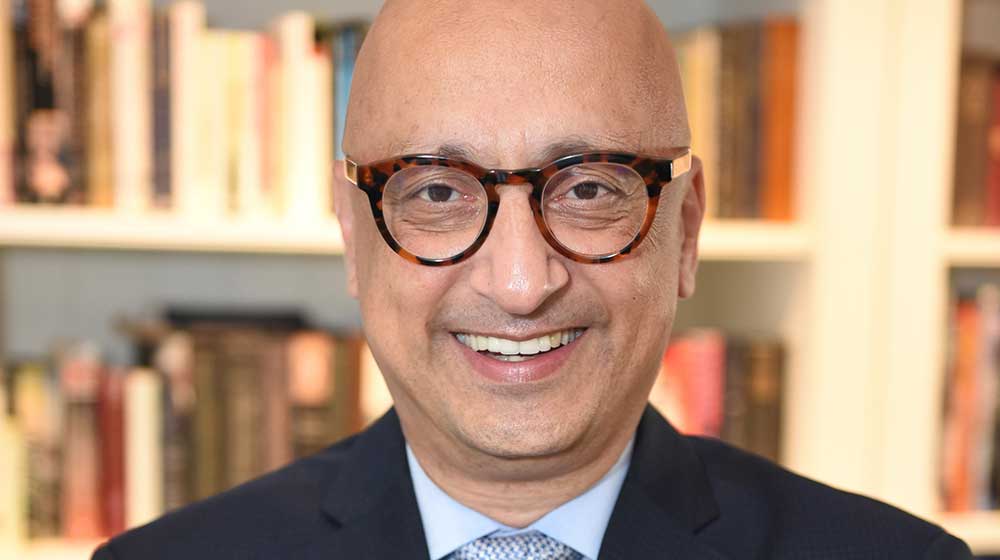 Curiosity is a defining trait for Michael Behnam, PhD, the new dean of Loyola University Chicago's Quinlan School of Business.
A native of Germany, he has been propelled by his curiosity into adventures such as backpacking across Latin America and into a career spanning investment banking, consulting, and higher education. "Each time, I thought, 'What do I want to learn from this experience? What really interests me?'" says Behnam. He soon found what he enjoyed most: being in the classroom with students, along with researching at the intersection of business strategy and ethics.
After six years at the European Business School in Germany, his curiosity led him to the U.S. and to Suffolk University in Boston. There he rose from associate professor to dean of graduate programs and academic affairs for the Sawyer Business School.
On September 1, 2022, Behnam joined Loyola as dean of the Quinlan School of Business. Below, he discusses his vision for Quinlan and more.
Why Quinlan?
It's clear that everyone at Quinlan takes seriously its mission and vision to create difference makers. The school really lives the Loyola idea of "We Are Called" to make an impact in the world through the power of business. I am only interested in working at a mission-based business school, so joining Quinlan really resonated with me.
What will you focus on as dean?
Quinlan is a great school that has achieved wonderful things thanks to its committed faculty, staff, students, and alumni. But there is an enormous untapped potential to do more and to elevate the school. I want to create the environment and processes that enable students, alumni, faculty, and staff to succeed at a higher level. I also want Quinlan to focus on its DEI efforts and support diversity among our students, faculty, and staff.
What advice do you have for Quinlan students?
I always tell students that if they can find what they really like, they will never dread returning to work on Monday morning. I understand that some people don't have the luxury to pick their career because they have to support a family or have other obligations. But if you do have the luxury, figure out what you really enjoy and do that. It makes all the difference in your career and life.
Finding good mentors is also important. I wouldn't be where I am today without a series of really wonderful mentors.
And finally, what's one of your favorite hobbies?
That's a hard one. My interests include literature, theater, cars, and the German strategic card game skat. But if I had to pick one hobby, I really like to work with my hands and with power tools. I now have a pretty extensive woodworking workshop where I restore furniture and build new furniture. Right now, I'm restoring a Victorian card table as a college graduation gift for my son. My wife is thrilled that she can always give me a new power tool on Christmas and birthdays.
For more about Behnam, see his faculty profile →
---
Meet the Dean
Alumni
Meet Dean Behnam at the annual Quinlan Alumni Summer Wine Tasting on September 21. Learn more and register.
Students
Join Dean Behnam for coffee and treats in the Schreiber Center lobby.
September 27 from 11 a.m. to 12 p.m.
September 29 from 5:15 to 6 p.m.