MS programs gain STEM designation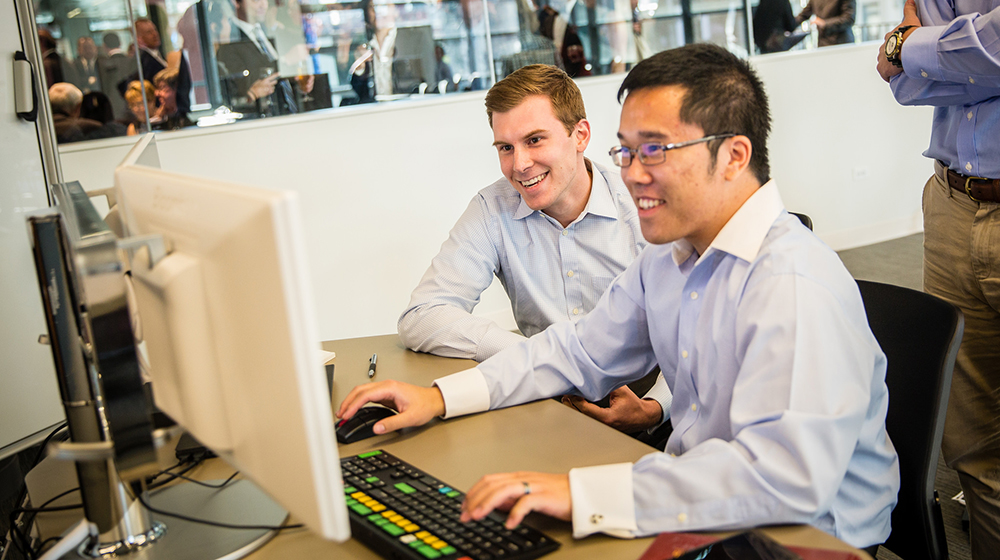 Four graduate business programs in the Quinlan School of Business are now STEM designated.
The programs are:
Master in Business Data Analytics (MSBDA)
Master of Finance (MSF)
Master of Information Systems Management (MSISM)
Master of Supply Chain Management (MSSCM)
The STEM (science, technology, engineering, and math) designation encourages international students to study STEM fields in the USA.
Under this STEM designation, international students can extend their training in the USA by working in their field of study. Students can qualify for a 24-month OPT (Optional Practical Training) Extension, bringing the total OPT time granted to 36 months.
About the STEM Designated Programs
MS Program Structure
Our MS classes are held weekday evenings and Saturdays on Loyola's Water Tower Campus, which is conveniently located in downtown Chicago, as well as online. The program is on a 10-week quarter system, and for most programs, you can begin in any quarter.
The Quinlan School of Business is a top-ranked business school in the USA. Learn more →
Resources for International Students