One year later: Rising to the challenges of COVID-19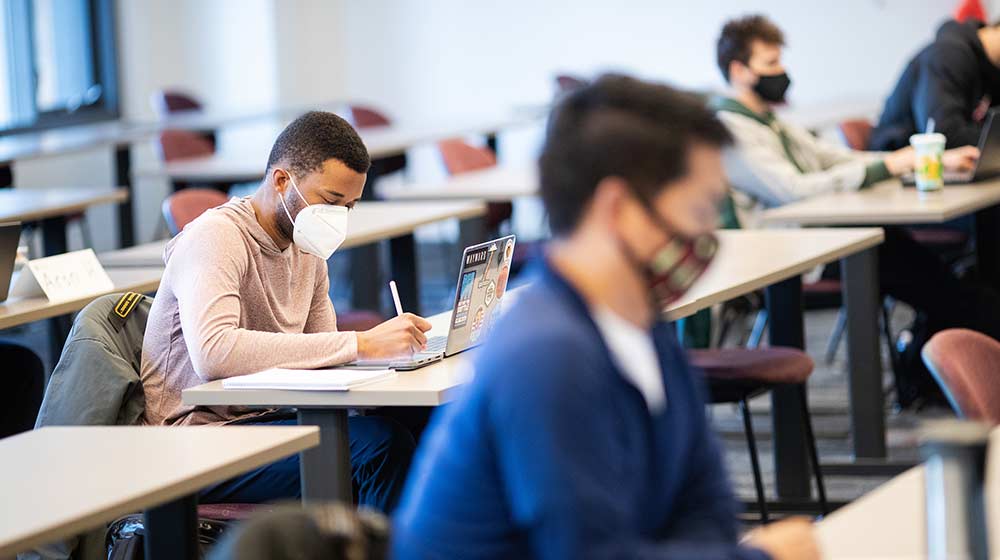 In March 2020, Loyola University Chicago officially made the transition to remote learning in response to the COVID-19 pandemic. The year since has been one full of challenges big and small, which have called us to show care for community, care for others, and care for self.
Through it all, the Quinlan School of Business continued to be the business school the world needs. Our transformative education programs flexed to remote learning, and we found new ways to connect and support our community.
Moving online as one Quinlan community
In March 2020, Quinlan pivoted 300 courses into an online format and welcomed 2,600 business students back to class after returning to their homes around the world. Read more about our transition online →
Our professors quickly prepared to teach at home. Some even had canine teaching assistants! See the photos in the gallery above or in our Flickr gallery.
Outfitting the front line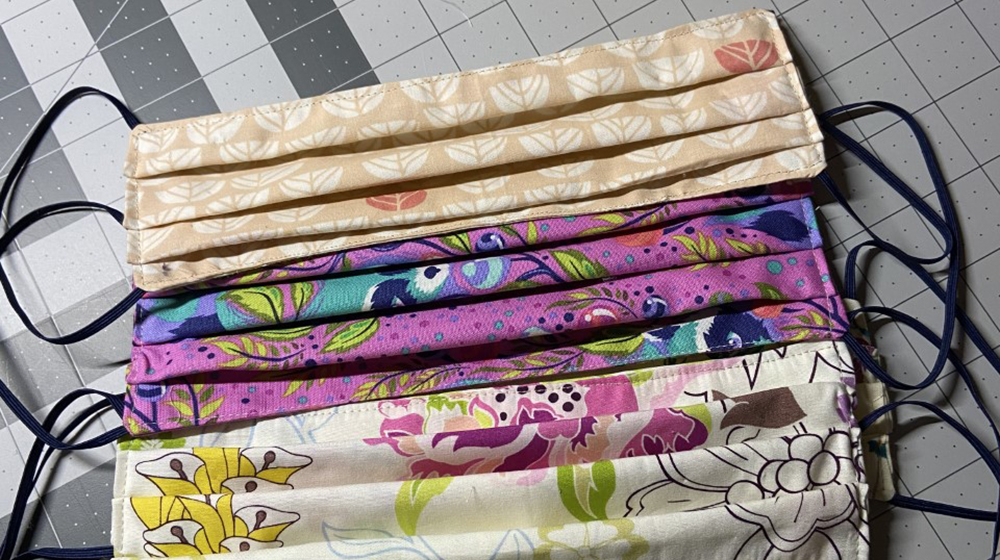 Quinlan faculty and staff helped to outfit the frontline within weeks of coronavirus hitting Chicago. Harry Haney and John Caltagirone of the Supply Chain and Sustainability Center connected UChicago Medicine and Loyola Medicine to donors of personal protective equipment (PPE).
Senior Lecturer Carolyn Tang Kmet helped organize a grassroots effort to provide homemade masks to healthcare entities in need of non-N95 face masks. To date, the group of 500 makers distributed more than 11,000 masks to 150 Chicagoland entities. Read more about outfitting the frontline →
Renewed energy in Fall 2020
As classes began in Fall 2020, faculty and staff were excited to reconnect with students online. On campus, several professors taught from their offices in Schreiber. Off campus, other professors and students settled into their work-from-home routines. Click through the gallery above to see all of the fall excitement or see these photos on Flickr.
Educating future leaders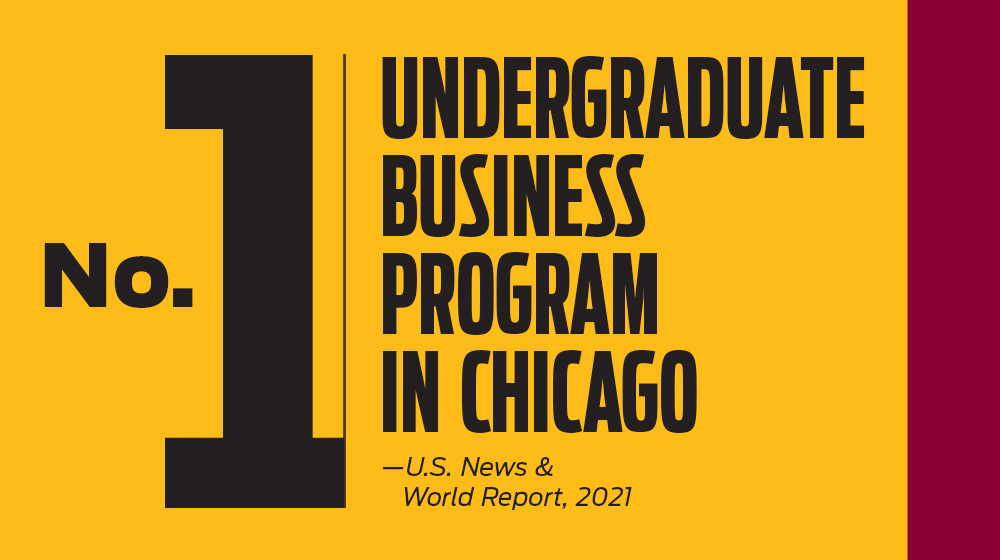 As courses flexed to online formats, our degree programs continued to deliver a top-notch education for our future business leaders. Quinlan's undergraduate business program continues to be No. 1 in Chicago, according to U.S. News & World Report. See the full list of rankings for Quinlan →
Bringing home top honors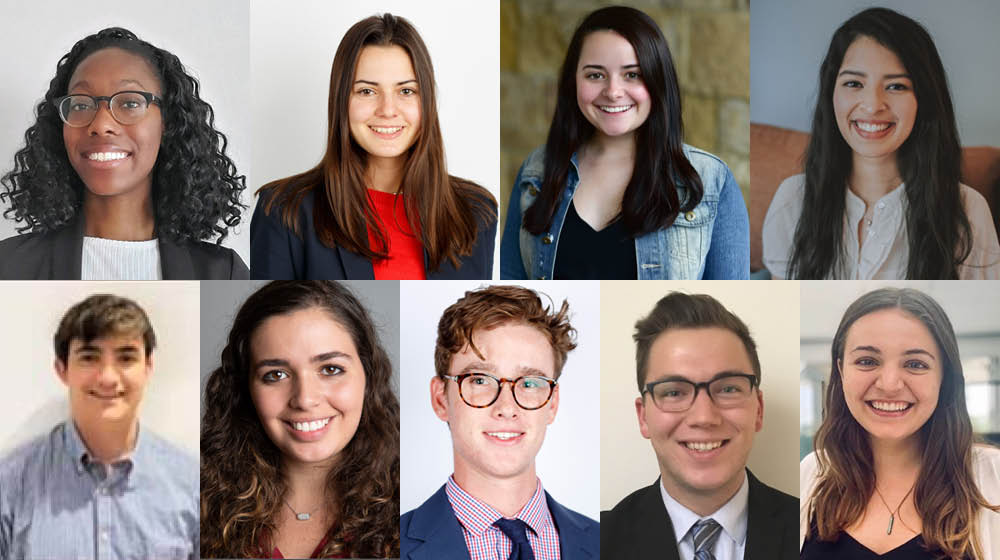 Quinlan students across business disciplines continue to bring home top honors and awards from student competitions, including the students pictured above who took top honors at the Teradata Universe data analytics competition. They and other winning student teams overcame the additional challenge of collaborating remotely across time zones. Read more about Quinlan's student competition success →
Building professional skills with Q Mentors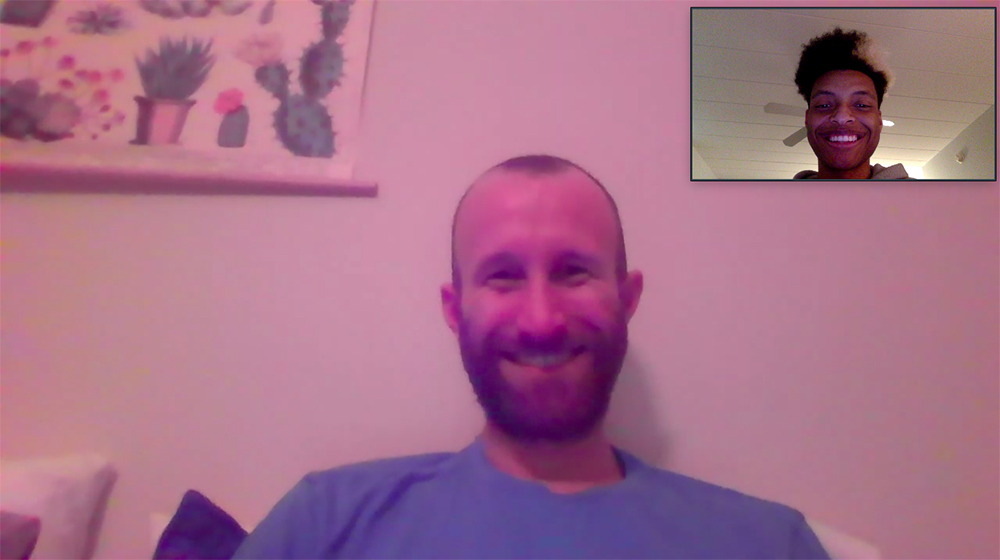 Even during a pandemic, alumni are sharing their time and perspective with students. Through hard work and the support of his Q Mentors champion Kyle Sigmund, student Frayne Lewis landed a paid summer internship. Read more about their Q Mentors experience →
Quinlan alumni can also join Loyola Mentors to connect with fellow alumni and current students.
Giving thanks
Thanksgiving 2020 gave us a moment to reflect and express our gratitude for the blessings in our life, even amid a pandemic. Professor Mike Hewitt is thankful for many things, including extra time with his kids and the ability to volunteer at his local food pantry. See what other faculty are thankful for →
Welcoming back to campus
In Spring 2021, Quinlan welcomed students back to campus for a reduced number of in-person classes. See more photos of students and faculty back on campus →
Sharing expertise
Throughout the year, faculty have shared their expertise with the Quinlan community and more broadly through the media to help us all better navigate the pandemic and its impacts.
Employment and human resources
Business insights
Holiday trends and issues
Looking ahead
After a year of challenges, the Quinlan community is stronger than ever. We've rallied together at every step. We eagerly await the return of all faculty, staff, and students to campus as soon as it is safe to do so, and we are proud of the adaptability and resilience of the Quinlan community.
---
---
Resources
The last year has been tough on everyone. Loyola offers the following resources: