Professor Norman Massel joins Accounting faculty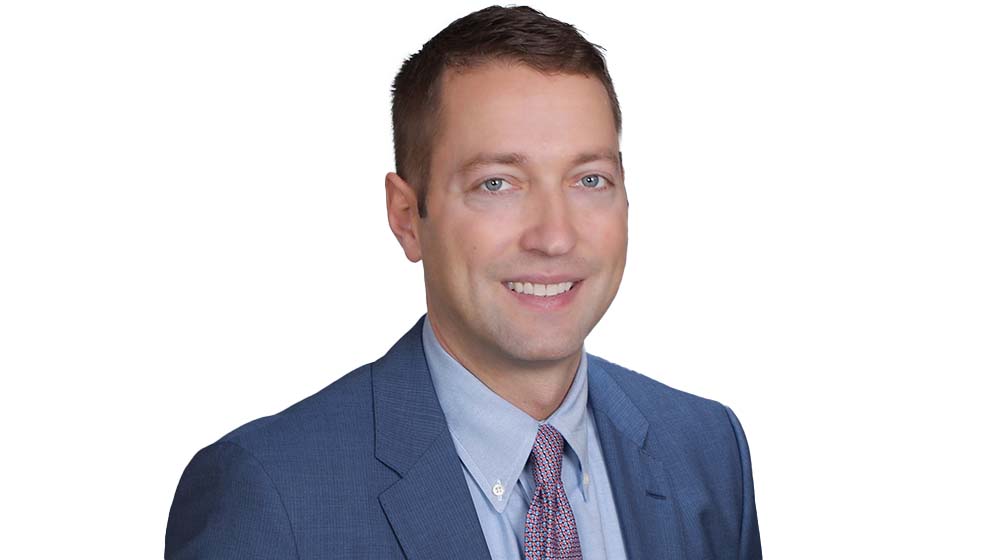 Assistant Professor Norman Massel joined the accounting faculty at the Quinlan School of Business in August 2020, returning to Rogers Park, home of Loyola University Chicago's Lake Shore Campus, where he grew up.
Below, he shares his journey to teaching and how his academic research translates to the classroom.
Why accounting?
When I was a sophomore in high school way back in the year 2000 the Dotcom bubble burst, and I had just taken my first accounting course. During this era, newly public technology companies with seemingly no business model were being valued on Wall Street, in the words of Federal Reserve Board chairman Alan Greenspan, based on "irrational exuberance" rather than fundamentals.
I knew right then that I wanted to continue studying accounting and better understand fundamental analysis, which is a method of valuing companies based on their underlying accounting and economic fundamentals, rather than the frenzy of the dotcom era. Years later, when the opportunity arose to pursue my doctorate in accounting at the University of Connecticut, I knew it was the right path for me. Immersing myself in seminars on subjects like valuation, capital structure, taxation, and auditing was exhilarating.
Being able to then disseminate the knowledge I have developed over the years, first as a faculty member at Louisiana State University, and now my hometown of Chicago at Loyola University has been a dream come true.
What drew you to Quinlan?
When I met the faculty on campus during my interview at Quinlan, the emphasis on "developing the whole of the student" made a profound impression on me. I knew right then that Quinlan was the perfect fit for me. And, as they say, the rest is history.
What is the focus of your research?
I explain in several of my current working papers that the famous "lemons problem," detailed by Nobel Prize-winning economist George Akerlof in his 1970 manuscript, also exists in the initial public offering market.
While Akerlof's "Market for Lemons" explains that information asymmetries between buyers and sellers in the used car market can lead to fewer high-quality cars being offered and more low-quality "lemons" being offered, a similar problem emerges in the market for newly public companies. My work seeks to better understand whether newly public companies are able to capitalize on the informational asymmetries which exist in the initial public offering market, and whether certain auditors are able to serve as a signal of quality to investors that reduces these information asymmetries.
How does your experience inform your teaching?
Having extensively studied taxation, financial accounting, and auditing, I am able to teach accounting in the classroom from a variety of perspectives. For example, even in a course in financial accounting, it is important to point out to students that taxes are often one of the largest line items on the income statement. As such, I always emphasize the importance of learning how to account for income taxes on financial statements.
Furthermore, the role of the auditor as a gatekeeper in the financial reporting process cannot be understated, and I always dedicate time in the classroom to this point. Auditors are often referred to as gatekeepers in the capital markets because they independently attest to the fairness of the financial information presented by management to investors and creditors. Without auditors, it's hard to imagine how our capital markets would function!
What will students learn from you?
I always remind my students that accounting is a professional service that depends on the reputation of the accountant. As such, it is always important to act with integrity and in an ethical manner. There will undoubtedly be times in their careers in accounting in which ethical dilemmas emerge, and that the best course of action is to do the right thing.
How is it to be back in Chicago?
I grew up in Rogers Park and it's been a dream come true to return home and teach accounting here at Loyola. I own three bicycles and enjoy riding them through Rogers Park, Legion Park, and River Park as often as possible.
Learn more