Professor Tuncay Zayer researches why we should transform traditional gender roles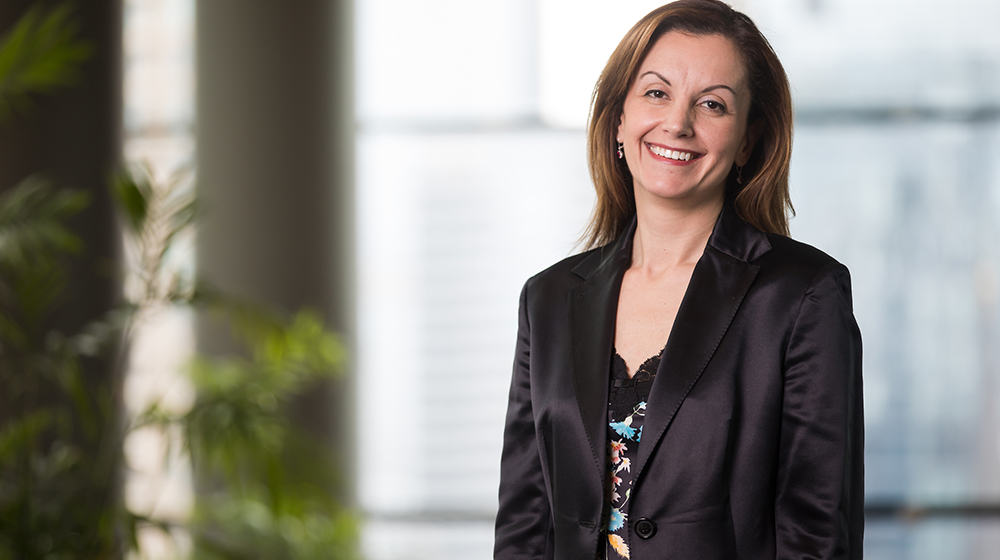 Professor Linda Tuncay Zayer recently joined an international group of groundbreaking researchers by being published in the Handbook of Research on Gender and Marketing.
Her book chapter is "The TCR Perspective of Gender: Moving from Critical Theory to an Activism-Praxis Orientation." It focuses on the intersection of gender and transformative consumer research, which tries to utilize business as a force for social good.
Two other Quinlan marketing professors were also published in the handbook: Professor Jenna Drenten has two chapters on gender in gaming and gender in social media and Professor Katherine Sredl has a chapter on gender marketing in emerging markets.
Below, Tuncay Zayer talks about her research and her thoughts on the book.
What is your research focus?
Transformative consumer research is a movement within business where academics come together to ask, what are some of the social and business problems in the world and how can marketing make a difference? In the book chapter, we make an effort to bridge gender research, which I think is inherently transformative, with consumer research.
I have also done other research on gender equality and business--how might you incorporate gender equality into your practices, and how are certain marketing problems infused with gender. I have tried to make a link between gender research and transformative consumer research, for example, through examining advertising practitioners and how they portray gender roles.
I have also looked at the consumer side. For instance, I have published research on women's health, their access to services, how they cope in certain health care environments and the connections to marketing and public policies.
Some of my other research has looked at how men respond to gender ideals in advertising (think in the vein of the recent reactions to the Gillette ad on masculinity). One of the key issues is that the media is such a big influencer on us as individuals. It shows us our dreams, our possibilities, and who we can become. It also dictates the expectations we have for men and women. It's a powerful force in our lives and its impact is important to understand not only from a consumer welfare perspective but gender relations as a whole.
What motivated you to pursue this research?
I have been doing research in regard to gender and marketing for over 15 years. I think I was in high school, when I first saw a presentation about the representation of women in media.
I just found it so intriguing. So, when I went to get my PhD, I looked for and found places where I could make a contribution and I think topics on gender have gained more prominence since then.
Why is your research important for Quinlan students?
I don't think there has ever been a more important time to talk about gender because it permeates our lives and our workplace, so as future business professionals I think having a grounding in the important gender issues of today is crucial. It has grown in the popular discourse where people are saying these things matter and we should talk about them. I think there is still a lot of work to be done.
It will make our students better mangers and leaders when you're in touch with these very real gender dynamics that are rooted in powerful structures and interpersonal relationships.
For marketing in particular, I think if they can be at the forefront of advocating for diverse representation and not fall into reiterating gender stereotypes, then it's not only good for society but will make them more effective leaders as well.
How has Quinlan helped your research?
Quinlan and Loyola values research that has that social justice component to it. So, I have been very fortunate that this is what I'm interested in and passionate about, and it has been a supportive environment here. More than supportive honestly, they value it and they have elevated it, so I think it is important to be in an environment like that.
I co-chaired the Association for Consumer Research Conference on Gender, Marketing and Consumer Behavior in Dallas in October 2018 which brings together international scholars to talk about gender and marketing issues and how we can be the forefront for gender equality and social change. Quinlan was a sponsor of that conference which says a lot when a university feels that strongly about equality. We had a number of Loyola faculty and students that attended.
What does it mean being a part of this research with your colleagues?
We've each contributed to the volume in our own way, but I think it says a lot in terms of how Quinlan is part of this conversation that is ongoing. It's the latest compilation of research that's happening in gender and marketing in an edited volume. The one before that was my own co-edited book, Gender, Culture, and Consumer Behavior. It is crucial to be at the forefront of what's happening, and we all have our own unique take on it.
How do you think your research will impact the future of marketing?
I am actually one of the editors for a special issue of gender and consumer research it is in the Journal of Association for Consumer Research and that has a global audience. To be able to edit an issue where we can pull in the most cutting-edge research and spread that knowledge to a wider audience is really fulfilling and really exciting, and, of course, it is an honor to do it.
I hope it has a positive impact towards the pursuit of gender equality and building our knowledge about gender dynamics when it comes to marketing and business problems.
Learn more