Quinlan alum helps close the healthcare gap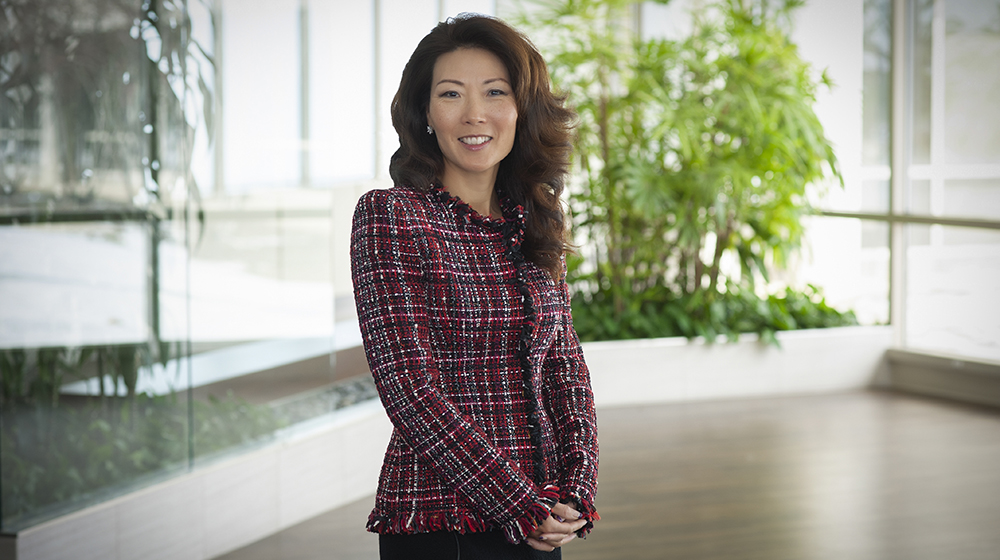 By Courtney M Jackson | Student Writer
Sun Lee-Such (MBA-HCM `11) lives by the mission of "extending the healing ministry of Christ."
Throughout her career, she has lived her passion for closing the gaps in healthcare by successfully launching ambulatory clinics, patient assistance programs, direct-to-employer programs, and specialty pharmacy. Not only have the programs served underrepresented communities, they also have brought a significant amount of revenue to AMITA Health.
With more than 25 years of experience in healthcare, Lee-Such is now the system vice president of pharmacy services for AMITA Health. The faith-based health system serves nearly 6.6 million residents in Chicago and its surrounding suburbs.
Below, Lee-Such discusses how her Quinlan experience shaped her professional career.
Why Quinlan and the MBA-HCM program?
As I grew professionally in healthcare, I realized that I needed to understand different financial concepts like P&L statements and accounting. Broader leadership roles required it.
In my search for a graduate program, I came across Loyola's healthcare management MBA. The values-based leadership program that Dean Robert L. Parkinson, Jr. established during his tenure was what I was looking for in an MBA program as a full-time worker.
I selected the program because of the healthcare management focus and the cohort program that allowed student professionals to learn collaboratively. There were about 20 students in my cohort. We studied together throughout the two years, so I developed a close relationship with other working professionals in different healthcare sectors. The program opened the door for diversity for all of us working in healthcare.
How has Quinlan helped your career?
The curriculum was more directly applicable to my job and allowed me to think about the big picture beyond management. It allowed me to think about how I could be more strategic in my job.
I discovered that pharmacy is at the forefront of innovation in hospital systems and that I could lead change for the entire health system. The courses also introduced aspects of leadership that have proven to be helpful as I have navigated the benefits of managing up as well as managing down.
How are you creating change?
My mission is to bridge the gaps in healthcare. While the U.S. healthcare system is second to one, there are so many gaps in coverage, which means there are people who have a hard time affording care. My work at AMITA aligns with my mission statement. We have hospitals located in underserved communities where healthcare is limited. AMITA allows me to create programs to continue to fill the gaps in healthcare and make healthcare affordable.
In 2020, we were able to serve approximately 200 patients and provide more than $5 million of medication for underserved, underinsured patients who otherwise would not be able to continue with their care. Those moments are the ones that are fulfilling to my team and me, and it makes our job that much more rewarding in what we do every day—doing the work, one patient at a time.
What advice do you have for Quinlan Students?
Lifelong learning is important for any position you are in because you can always gain something more. For me, value-based leadership means a lifetime of learning that allows me to bring my best work every day.
Can you describe Quinlan in 10 Words or less?
Success through diversity and principles based on lifelong learning.
Learn more