Quinlan partners with global accounting organization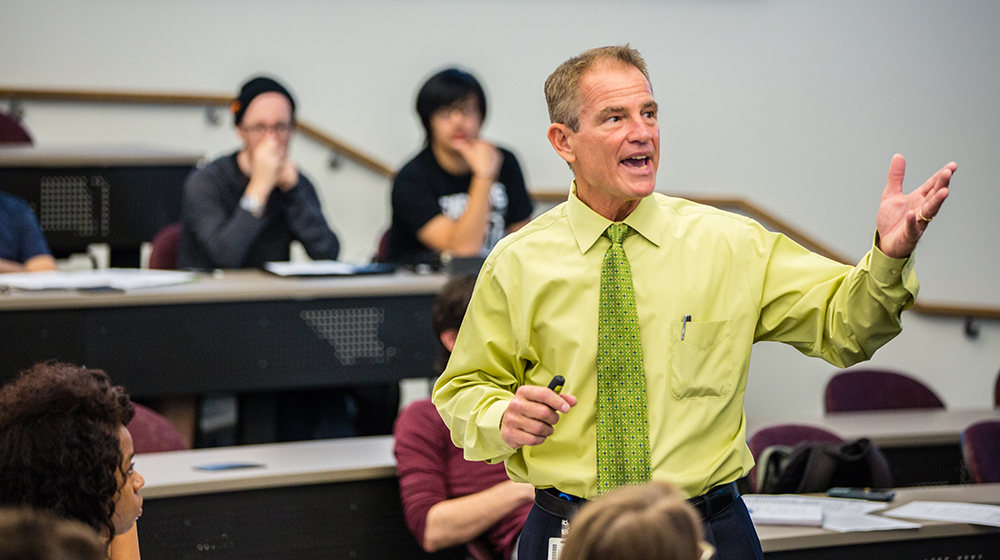 The Quinlan School of Business has partnered with ACCA USA to help our MSA students build their accounting careers anywhere around the world.
The partnership enables students to earn the internationally recognized ACCA qualification in half the time, starting while they are still in graduate school. ACCA qualification is the global equivalent of a CPA in the U.S., and is sought after by employers, particularly in Europe and Asia.
Quinlan is the 11th higher education institution in the United States to partner with ACCA USA and the only partner in the Midwest.
Earning a globally recognized credential
Students in Quinlan's MSA degree program will sit for only 5 ACCA exams out of the standard 13 exams that are part of the qualification process. They have seven years to take advantage of the exam waivers.
"This is a wonderful opportunity for Loyola graduate students to not only earn a nationally ranked, AACSB-accredited accounting degree, but also to prepare for and write the ACCA examinations while working toward the completion of their graduate degree," said Brian Stanko, PhD, chair of the Accounting and Business Law department and MSA program director.
He continues, "As a result, these select students can potentially earn three academic/professional credentials early in their professional careers that will be recognized throughout the world—an ACCA, CPA, and Loyola graduate degree."
Before launching this partnership in 2017, ACCA conducted a full assessment of the Quinlan MSA program's regulations, syllabus, and assessments.
About the ACCA
The ACCA is the global body for finance professionals with 198,600 members and 486,500 students in 181 countries worldwide. They offer business-relevant, first-choice qualifications to individuals seeking careers in accountancy, finance, and management. ACCA-qualified accountants work for many leading global employers as managing partners, COOs, CFOs, executive directors, and CEOs.