Quinlan Ramble to Atlanta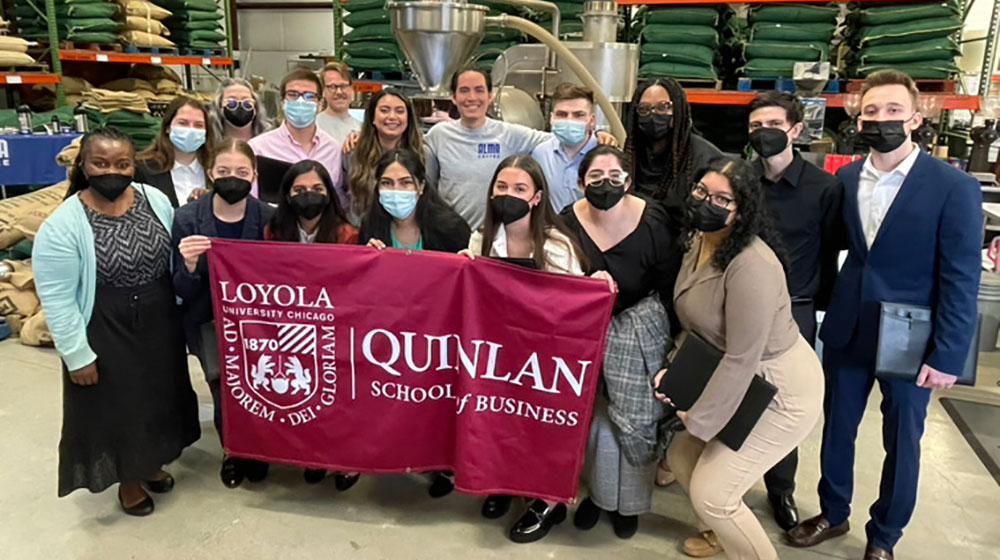 Our students spent an incredible spring break in Atlanta visiting major corporations and alumni and learning about business in another major U.S. city.
Company visits included:
The Coca-Cola Company
Deloitte
Siemens Mobility
Invesco US
Fastenal Company
OneDigital
Alma Coffee
Between the company visits, the students also did some sightseeing, sampled Southern cuisine, and attended a reception with Quinlan alumni from the area.
Yuliya Romantsova (BBA '24) enjoyed being able to talk with alumni and a variety of business professionals in Atlanta: "It was fascinating to hear their perspectives and responses to a variety of questions, ranging from careers and professional development to how they spend their free time," Romantsova wrote in a reflection.
Michael Gargiulo (BBA '23) applied for the Quinlan Ramble because he wanted to see the supply chain issues he learned about in Quinlan classrooms. "I saw it firsthand so that was an awesome experience!" Gargiulo wrote.
Photo gallery
See highlights from the trip in the gallery below or on Flickr.
Learn more