Top undergraduate business program in Chicago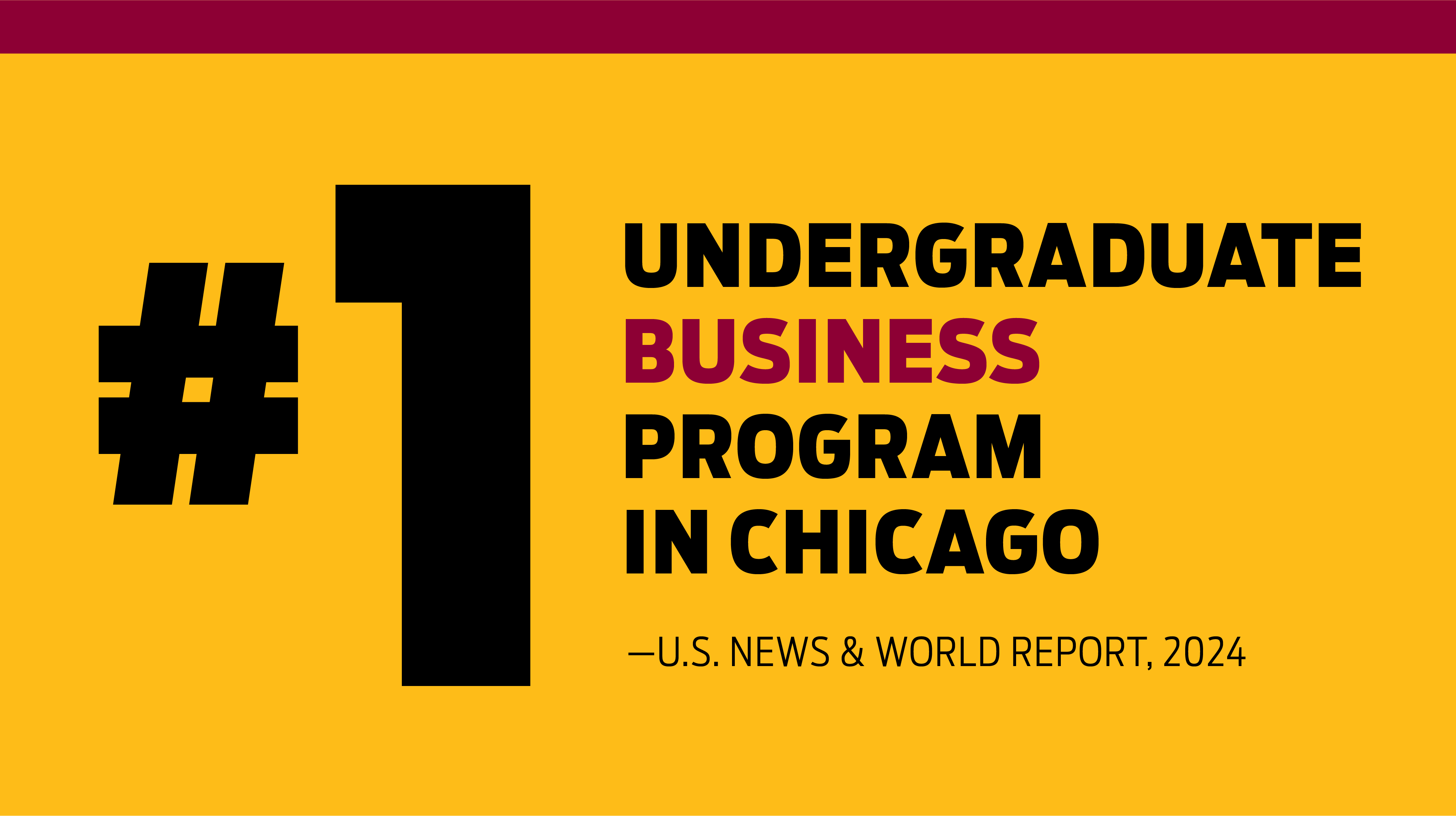 The Quinlan School of Business undergraduate business program continues to be #1 in Chicago, according to the latest U.S. News & World Report rankings. The 2023-24 rankings place the program at #84 in the nation.
"We have more than a dozen undergraduate business programs that allow students to study in the heart of Chicago and its thriving business community," said Dean Michael Behnam in a Loyola University Chicago press release. "Moreover, our students are drawn to Loyola because — more than simply teaching business skills — we are educating difference makers who are well prepared for a rapidly changing global business environment."
Grounded in ethical leadership, Quinlan's undergraduate programs are taught by industry-leading faculty who contribute to Loyola's ranking as best in Illinois and #31 in the country for undergraduate teaching. Quinlan students graduate with the confidence and skills to improve communities, society, and the world.
About the rankings
Released on September 18, 2023, the U.S. News rankings for undergraduate business programs are based on peer surveys of deans and senior business faculty around the country. Graduate program rankings are released annually in March.
Learn more