Quinlan Honors and Awards, 2021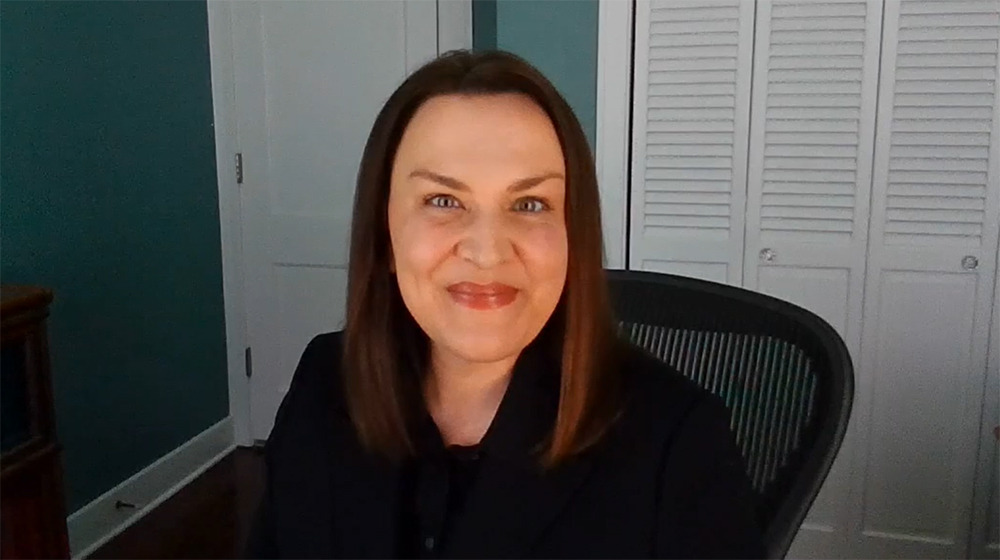 The Quinlan School of Business honors our top undergraduate students through our annual Honors and Awards.
Watch the presentation of the awards below or on YouTube:
Candidates for BBA, Honors
The Quinlan Honors program is a transformational experience designed to provide highly qualified students who care about making the world a better place an opportunity to deepen their mastery of business and learn from each other in a stimulating environment.
The 2021 candidates for BBA, Honors are Samira Azhar, Nicole Bond, Rebecca Boswell, Daniel Bulgarelli, George Campau, Leah Carson, Ryan Casey, Zachary Clark, Laura Cuevas, Aidan Gregory, Shea Guillot, Allison Heithoff, Ananth Iyengar, Varsha Kalangari, Lauren Kroll, Hailey Laari, Brittany Labadie, Charles Lencioni, Kendall McIntee, Brady Morris, Hannah Niehoff, Brian O'Hara, Colleen Palmer, Maya Perez, Stephanie Rodriguez, Victoria Roggy, Tristan Schneider, Dominic Schroeder, John Schweizer, Jordan Souvigny, Francine Staudacher, Eric Stepanovic, Richard Stoeckel, Vivian Vaughn
Quinlan Honors
This key is given to the Honors program graduate who has the highest capacity and commitment to contribute to society through ethical and socially responsible conduct, and who has demonstrated sound decision-making and problem-solving skills.
Brian O'Hara
Presented by Amy Kyhos
Geraldine Rosa Henderson Social Change Award
This award is named after the late Dr. Geraldine "Gerri" Henderson. Professor Henderson was a dedicated educator in the Department of Marketing at the Quinlan School of Business and trailblazing researcher driven by a deep commitment to social justice. This is one the highest honors given by the Department of Marketing and is awarded to a graduating undergraduate marketing student who has demonstrated a commitment to social justice and change.
Jane Benkelman
Presented by Jenna Drenten
Delta Sigma Pi Key
The key is awarded each spring to the graduating Quinlan students with the highest cumulative grade point average, regardless of fraternal affiliation.
Samira Azhar, Daniel Mashiach, and John Schweizer
Presented by Maria Marcus, Vice President of Scholarship and Awards, Delta Sigma Pi
Major Keys
Each academic major in the Quinlan School of Business awards a silver honor key annually to the graduating senior who has demonstrated outstanding academic ability in that major field of concentration.
Accounting
Joshua Sirbu
Presented by Kathy Horton
Economics
Jorge Bello
Presented by Julian Diaz
Entrepreneurship
Langston Beamer
Presented by April Lane Schuster
Finance
Daniel Mashiach
Presented by William Bergman
Human Resources
Joyce Jin
Presented by Dow Scott
Information Systems
Ines Gonzalez Di Martino
Presented by Dinko Bacic
International Business
Salam Al Kassar
Presented by Mine Cinar
Marketing
Alexis Meyer
Presented by Katherine Sredl
Management
Ryan Boudart
Presented by Yoo Na Youm
Supply Chain Management
Leah Carson
Presented by Mike Hewitt
Sport Management
Salvador Flores
Presented by Keith Lambrecht
U.S./Europe Double Degree
Srishti Srivastava
Presented by Susan Ries
Dean's Key
Given to the Quinlan senior who, in the estimation of the dean, has made the most outstanding contributions in both leadership and scholarship to the reputation of the school.
Samira Azhar
Presented by Brian Stanko