Top in Chicago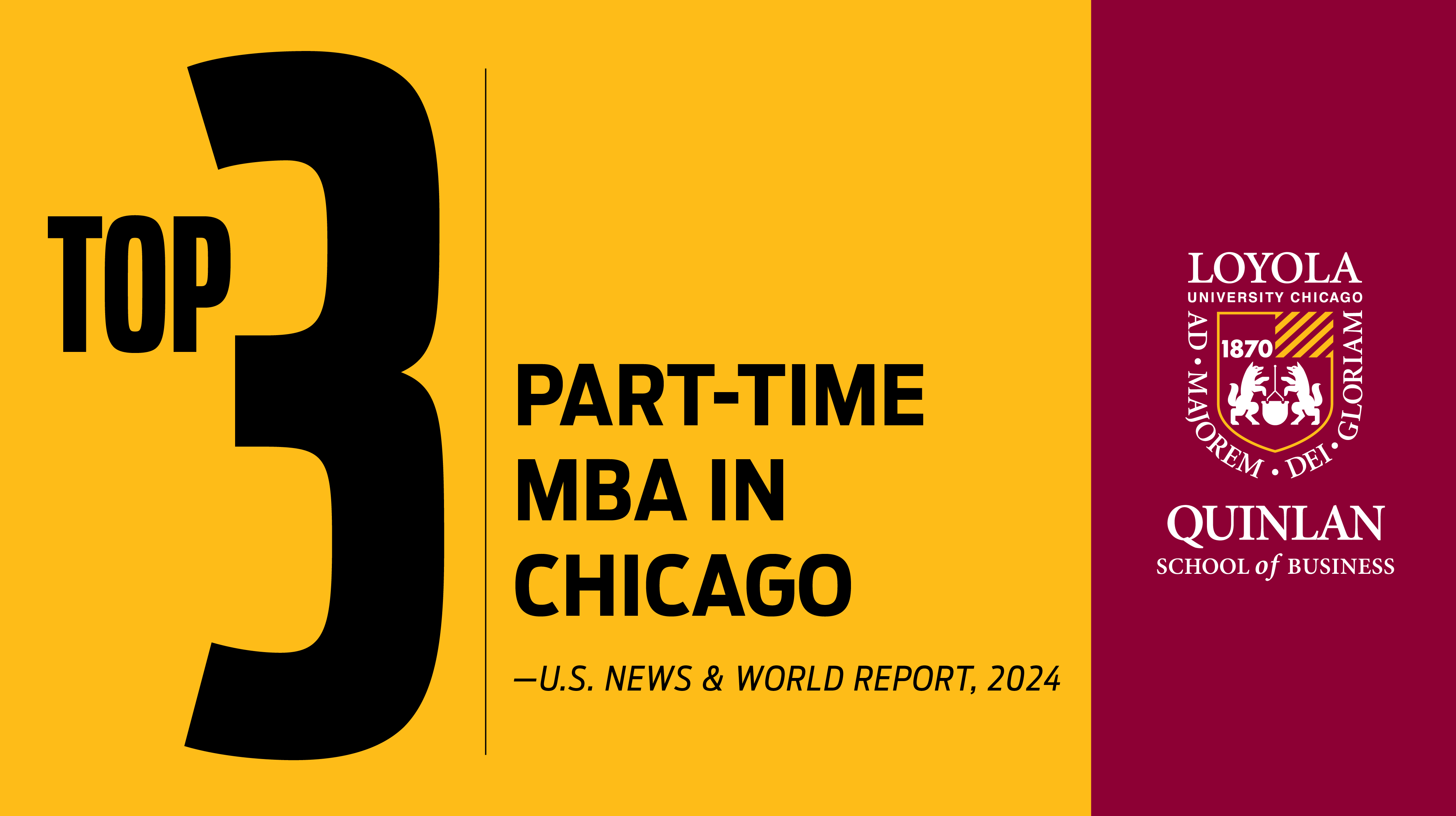 Our graduate programs continue to be among the nation's best, according to U.S. News & World Report's 2024 rankings.
Top-ranked graduate programs
Top 3 in Chicago and No. 43 in the nation: Part-time MBA
No. 17 in the nation: Supply Chain
No. 23 in the nation: Marketing
The 2024 U.S. News & World Report graduate programs rankings were released on April 25, 2023.
Why we're nationally ranked
We are difference makers. We develop ethical, responsible, and forward-thinking leaders who value diversity, equity, and inclusion to drive sustainable business growth and inspire positive change in organizations, communities, and society. And all of our graduate programs draw on the resources of our world-class location in the heart of Chicago, just off Michigan Avenue, and of our industry-leading faculty.
Learn more