Winning Wheel of Fortune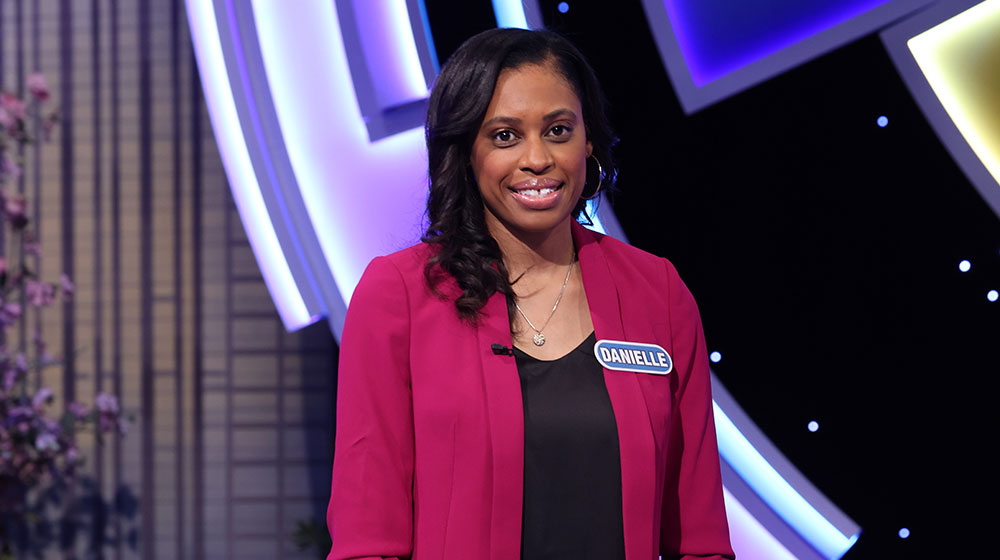 Danielle Booker, assistant professor of accounting at the Quinlan School of Business, was a big winner on the Wheel of Fortune game show in June 2023, solving seven puzzles to win both the game and the bonus round.
The fun of accounting
During the player introductions, Booker shared the joy she finds in accounting.
"I'm really trying to get students to know that accounting is fun and is not just number crunching," she said. "It is the language of business, and you have a great opportunity by having a degree in accounting."
Pat Sajak, the game show host, echoed her, saying, "And remember, everybody: accounting is fun."
This was not the first time Booker has been on a game show. She and her family had a successful run on Family Feud in 2018. They advanced through five games, which is the maximum one family can play.
Celebrating victory
Booker's family, students, and fellow faculty gathered to watch the game show on Loyola University Chicago's Lake Shore Campus. Experience the watch party celebrations through a short video reel below or on YouTube.
Also check out watch party photos on Flickr.
Learn more