With its emphasis on accounting and responsible leadership, Loyola's Master of Science in Accountancy program gives you the foundation you need to excel in today's constantly changing regulatory environment.
Our graduates have high average passing rates on the CPA exam.
Program Highlights
Location: The world's top accounting firms—plus the hundreds of other companies—are based in Chicago, which means you have access to internships and jobs.
CPA preparation: The MSA will help prepare you to pass the CPA exam by building on lower-level accounting knowledge.
ACCA partnership: This enables students to earn the internationally recognized ACCA qualification in half the time, starting while you are still in graduate school. Learn more →
Networking: Small class size helps create long-lasting student-faculty relationships.
What You'll Learn
Deep and broad understanding of accounting and business
Ethics and values in accounting and business
Decision-making and problem-solving skills
International implications of accounting and business decisions
Careers
MSA graduates have been hired by top accounting firms, including Deloitte, PwC, RSM, EY, Grant Thornton, Plante Moran, Baker Tilly, and more.
Career options with this degree include:
Auditor
Information and Technology Accountant
Financial Analyst
Forensic Accountant
Managerial Accountant
Corporate Controller
Chief Financial Officer (CFO)
Because Loyola is a member of the Jesuit network of 27 colleges and universities nationwide, our graduates can receive career services at Quinlan's Business Career Services, as well as at career centers at U.S. Jesuit colleges and universities.
Program Structure
Accounting classes are held weekday evenings on Loyola's Water Tower Campus, which is conveniently located off the Red Line in the heart of Chicago, with some offered online. The MSA program is on a 10-week quarter system, and you can begin the program in any quarter.
Curriculum
The Master of Science in Accountancy degree is a 12-course evening program taught on a quarter system. A student may enter the program at the start of any quarter.
Students who have not completed courses in accounting and business administration may be accepted into the program, but they will have to take additional courses to make up the prerequisite material.
Courses
The Master of Science in Accountancy degree is a 12-course evening program taught on a quarter system. A student may enter the program at the start of any quarter.
Students who have not completed courses in accounting and business administration may be accepted into the program, but they will have to take additional courses to make up the prerequisite material.
Courses: 12 required
Six accounting courses
One course in business ethics
Two MBA non-accounting elective courses
Three elective courses (MBA or MSA)
To fulfill course requirements, students can choose from graduate accounting courses.
Graduate Accounting Courses
ACCT 402: Issues in Financial Reporting
ACCT 404: Financial Statement Analysis
ACCT 412: Special Topics in Accounting (As Needed)
ACCT 424: Managerial Accounting
ACCT 425: International Accounting
ACCT 431: Tax Research
ACCT 432: State, and International Tax
ACCT 433: International Tax
ACCT 435: Internal Audit
ACCT 436: Forensic Accounting
ACCT 437: Advanced Forensic Accounting
LREB 445: Entrepreneurship Law
See the program's learning goals →
Admission
Successful MSA students come from a variety of backgrounds. Many of our graduate students come from undergraduate programs in accounting and business. Others are working professionals looking to advance their careers or professionals who are considering a career change into accounting.
To be considered for admission to the Quinlan School of Business Master's in Accountancy program, please review the following requirements:
Application Process
All graduate programs in the Quinlan School of Business are on the quarter system, and new students begin the MSA during all quarters.
| Quarter | Application Deadline | Quarter Starts |
| --- | --- | --- |
| Fall | July 15 | Late August |
| Winter | October 1 | Early November |
| Spring | January 15 | Late February |
| Summer | April 1 | Late May |
Completed Application Form

Use our free online application system to get started.

Please note, you will need to complete the "Biographical Information" section of the application first. Once that section is completed, you will be able to choose your program in the "Application Information" section.

Official Transcripts

You must submit official transcripts for all undergraduate and any graduate work completed. Copies of transcripts or transcripts not received in a sealed envelope from the university are considered unofficial. If you attended Loyola University Chicago previously, you do not need to request transcripts.

Letters of Recommendation

Referrals may be academic or professional in nature. No more than one letter should be submitted.


Statement of Purpose

The Statement of Purpose is optional. For applicants who believe one or more parts of their application is weak, a personal statement is highly recommended. The statement should provide context for area(s) of weakness, accomplishments to date, and how Loyola's Quinlan School of Business graduate degree program will prepare you to achieve your career goals. Limit personal essay to 2-3 pages, double-space.

Professional Resume

A professional resume may be uploaded via the online application form or you may email it to us at gradapp@luc.edu.
Non-degree seeking option
The non-degree-seeking option is for students who wish to sample classes before applying to a degree program, transfer credit to another institution, or obtain professional or personal enrichment.
Non-degree-seeking students may apply a maximum of 9 semester hours (3 courses) toward a degree at Quinlan.Admission as a non-degree-seeking student does not guarantee admission to a formal program. Should you decide to pursue a degree program, a new application and all supporting materials are required.
For International Applicants
Language Test Requirements
An official TOEFL, IELTS or PTE score report is required for international applicants whose native language is not English. Copies and faxes are not accepted as official documents; we must receive test scores directly from the testing service. The minimum acceptable total score on the Internet-Based Test (IBT) of the TOEFL exam is 90. The minimum acceptable total score on the IELTS exam is 6.5. The minimum acceptable score on the PTE exam is 61.
This requirement is waived for those who have completed a four-year U.S. bachelor's degree program or those who are citizens of or have completed a bachelor's degree at a recognized institution at which the language of instruction is English in these countries: Canada, the United Kingdom, Ireland, Australia, or New Zealand.
Transcript Eval
If you have non-U.S. educational credentials, you are required to submit your official education credentials (e.g., transcripts, mark sheets, degree certificates, graduation diplomas) and evaluation fee directly to any NACES member companies including:
Please request a course-by-course evaluation report and have the official report sent to:

Graduate & Professional Enrollment Management
Loyola University Chicago
820 N. Michigan Ave., Suite 1200
Chicago, IL 60611
Please direct any questions about required credentials to the evaluation company you have selected and not to Loyola University Chicago.
Alumni Story
"The program fit perfectly. I had flexibility in the program I didn't know was possible."
LEARN MORE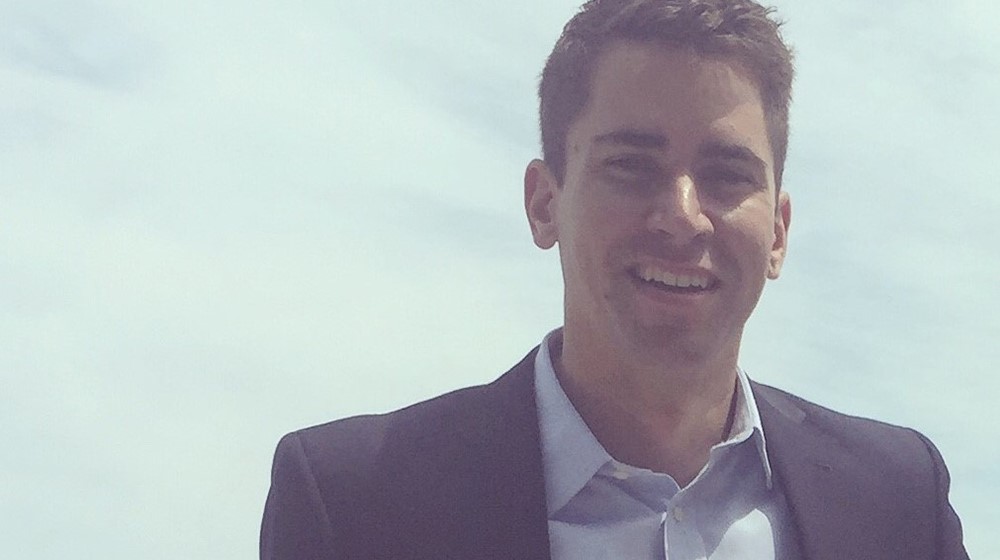 Alumni Story
"The MSA program stood out because of the wide array of classes in the program."
LEARN MORE
Tuition and Financial Aid
The Quinlan School of Business and Loyola's Financial Aid Office are committed to helping students secure the necessary financial resources to make their graduate business education at Loyola affordable.