MS in Business Data Analytics
Position yourself as a data-driven business leader—and your company's data scientist—with an MS in Business Data Analytics.
Program Highlights
Hands-on learning: Engage in hands-on learning through experiential projects with leading organizations
STEM designation: With a national shortage of professionals trained in STEM related fields, employers are actively pursuing STEM degree holders. Distinguish yourself in business with a STEM-designated degree.
What You'll Learn
Software tools and techniques for analyzing data
Statistical models
Practical business application in real-world consulting projects
Broad foundation of key business disciplines
Careers
Data Scientist
Data Analyst
Business Analyst, Consultant, or Manager
Because Loyola is a member of the Jesuit network of 27 colleges and universities nationwide, our graduates can receive career services at Quinlan's Business Career Services, as well as at career centers at U.S. Jesuit colleges and universities.
Program Structure
You will complete the degree in 12 months of full-time study, beginning in the fall quarter, by taking three classes each quarter. For the foundational courses, you'll study as part of a cohort – taking classes with the same group of students. This encourages dynamic interactions between you, your peers, and your professors, allowing you to form lifelong personal and professional connections.
Classes are held weekday evenings and Saturdays on Loyola's Water Tower Campus, which is conveniently located off the Red Line in downtown Chicago.
Some courses may also be offered online. The program is on a 10-week quarter system.
Curriculum
The Master of Science in Business Data Analytics's 12-course curriculum prepares you to be a responsible leader in the fast-growing field of business data analytics—in just one year.
The following table shows a sample course sequence for the MS BDA program:
Summer Quarter (Prerequisite courses)
ECON 420: Managerial Economics
This course uses tools of economic analysis to understand demand, supply, profits, production, competition, pricing policies, business criteria for investment, output, and marketing decisions.
Outcome:Students are able to do critical managerial decisions with respect to output and pricing policies in different business and industrial environments.
MARK 460: Marketing Management
This course develops a broad understanding of the marketing principles that undergird successful marketing strategies and marketing plans with special attention given to international and ethical considerations.
Outcome: Students use and apply marketing principles, strategic research, consumer analysis and target marketing to either a project or to case studies
FINC 450: Financial Management
The goal of this course is to provide students with an understanding of managerial finance: valuation, capital investment, financing, capital structure, and business ethics as they relate to finance.
Outcome: Students will demonstrate knowledge of financial analysis, time value of money, risk-reward, asset valuation, capital budgeting, capital structure, and working capital management.
Fall Quarter
ISSCM 491: Managerial Stats
The fundamentals of managerial statistics are presented. Topics may include descriptive statistics, random variables, probability distributions, estimation, hypothesis testing, regression, and correlation analysis. Statistical software is used to assist in the analysis of these problems.

Outcome: Students will be able to demonstrate understanding of statistical thinking and data analysis technique for decision-making purposes
FINC 620: Financial Mathematics and Modeling I
Prerequisites:FINC 450 (or Quinlan Finance 450 Student Group Waiver) and ISSCM 491, or FINC 335 with minimum grade of "B." Restricted to Graduate School of Business or Undergraduate School of Business.

This course focuses on how to effectively use Python to build financial models. The course initially trains students to become sufficiently proficient to build financial models using Python, and then moves to its applications, such as translating raw data into meaningful indicators to help investment decisions. The course will examine financial securities, portfolio optimization, as well as valuation problems.
Elective 1

Winter Quarter
INFS 492: Database Systems
This course uses database systems as the focus for studying concepts of data modeling and data manipulation. Procedures for creating, managing, sorting, and processing data are discussed. Concepts of relational database methods are covered as well as the issues that arise in managing information in a database and using it to support business processes.
Outcome: Understanding the development and use of business database systems.
BSAD 499: Practicum

Elective 2
Spring Quarter
INFS 494: Data Mining
Data Mining involves the search for patterns in large quantities of data. The fundamental techniques used in data mining include, but are not limited to, clustering, decision trees, neural networks, and association analysis.

Outcome: The student will be able to build models using an industry-standard package and interpret the results.
ISSCM 495: Forecasting Methods
Techniques of forecasting and model building are introduced. Methods covered are simple and multiple regression, introduction to time series components, exponential smoothing algorithms, and AIRMA models - Box Jenkins techniques. Business cases are demonstrated and solved using the computer.

Outcome: To be able forecast business and economic variables to enhance business decisions.
Elective 3
Summer Quarter
BSAD 699: Captstone
The capstone course is the last class students take in the MS Business Data Analytics program. As such, it asks students to integrate all the knowledge and skills they've developed in the foundation and elective courses, and to apply their efforts to solve a real-world business problem. The Capstone Project Coordinator will work with a set of host companies to identify projects that are suitable for students enrolled in the capstone course.

Outcome: Students completing this course will:
Gain a deep understanding of some of the tools and software that are used in modern-day analytics
Learn how to transform large data sets into insightful and actionable information in an easy-to-understand format to assist organizational decision-making through the use of advanced analytical tools;
Learn how to evaluate the appropriate methods and tools for data analysis in specific organizational contexts, including selecting a modeling approach, building a model using appropriate tools, validating the model, and deploying the model for prediction and analysis.
Acquire experience tackling industry-specific problems and challenges using advanced analytics and computational methods.
MGMT 441: Business Ethics
This course examines the ethical aspects of individual and corporate decision making in business and provides resources for making ethical decisions within the context of managerial practice.

Outcome: Students will be acquainted with the concepts and principles of ethical reasoning that have been developed in ethical theory; be aware of the specific ethical issues that arise in management and of the ways in which these issues are commonly analyzed; and be able to make sound ethical and managerial decisions and to implement those decisions within the context of an organization in a competitive marketplace.
Elective 4
Electives
Choose your four electives from the following three areas, with at least one elective from each of the areas.
Economics/Finance
ECON 421: Business Fluctuations
This course studies the economic environment¿s impact on the firm where topics include national income accounting, factors in economic fluctuations and growth, fiscal and monetary policies, economic forecasting, the relationship of foreign trade and balance of payments on economic activities, economic indicators and measures, and problems of public policy.
Outcome: Students learn to recognize the macro environment and the business cycles in which to operate in and to make learned forecasts.
ECON 522: Game Theory and Strategy
Prerequisite: ECON 420
This course studies cooperative and non-cooperative games and winning strategies and discusses prisoners dilemma, tragedies of common resources, executive compensation and auctions as applied to mergers and acquisitions.
Outcome: Students learn to think systematically to set strategy for the modern corporate firm in both cooperative and non-cooperative situations and to solve conflicts arising from principal agent problems.
ECON 622/FINC 622: Derivative Securities
Prerequisite: FINC 450
This course is an introduction to options, futures, forwards and swaps as derivative securities. After an overview of these securities, a detailed examination of the methods of valuing options will be presented. Binomial trees and a discussion of the Black-Scholes option pricing model will be emphasized, followed by insights into option contracts as useful risk management instruments. A brief introduction to stochastic calculus is also given. Stock, index, debt, commodity, foreign currency and futures options are reviewed, and option strategies are analyzed as managerial tools in financial decision-making. Skills developed in this course include analytical and decision-making, creative thinking and communication. Throughout the course the notion of risk both as potential loss and opportunity for gain and its management will be highlighted. Ethical and social dimensions of risk management and the use and abuse of derivative securities will be emphasized to help students become responsible financial managers. The recent credit crisis and its origin in subprime mortgages will be reviewed. Students are encouraged to form teams and work jointly on five sets of homework problems and to also develop trading strategies. The course integrates functional areas in finance, accounting, economics, business ethics and quantitative methods.
FINC 452: Investment Management
Prerequisite: FINC 450.
This course includes the topics of asset pricing models; risk and return analysis of stocks, bonds and cash equivalents; portfolio theory; bond pricing, the term structure of interest and immunization strategies in managing fixed income securities.
Outcome: Students will be able to demonstrate the analytical tools and finance theory necessary for making good investment decisions and for understanding the pricing of financial securities.
FINC 553: Applied Portfolio Management
Prereq: FINC 452
This is a course in investment analysis and applied portfolio management. Topics will include investment policy and objectives, performance analysis and attribution, portfolio design, fixed income analysis and portfolio management, and equity analysis and portfolio management.
Outcomes: At the conclusion of this course the student should be able to:
Create an investment policy statement
Analyze and value fixed income securities
Analyze and value equity securities
Develop and manage a portfolio of debt and equity securities

FINC 624: Interest Risks Rate Management
Prerequisites: FINC 622 or FINC 346 with minimum grade of "B"
Students are introduced to a plethora of financial derivatives, including both exchange-traded and OTC products, and then learn to use these products to hedge interest rate and other risks largely through the study of cases and detailed examples emphasizing the formation and use of synthetic positions.
Outcome: Students will be able to demonstrate an understanding of a wide variety of derivative products, as well as be able to use these products to manage interest rate and other risks.
Find 626: Credit Risk Management
Prerequisite: FINC 622 or FINC 346 with minimum grade of "B"
We study credit risk and credit risk management. We examine a suite of financial securities which can be used to reduce (or magnify) credit risks, especially credit default swaps (CDS), asset-backed securities (ABS) and collateralized debt obligations (CDOs). We consider the role of these structured credit products in the global financial crisis.
FINC 628: Valuation
Prerequisite: FINC 450 or FINC 342 with minimum grade of "B"
This is an advanced course in valuation where students are given a thorough grounding in traditional valuation models (DCF and relative valuation) and also introduced to real option methods and ideas; a certain emphasis is placed on the valuation of start-ups and students are introduced to the venture capital markets.
Outcome: Students will be able to demonstrate an understanding of traditional valuation models as well as real options methods and ideas.
Marketing Management
MARK 461: Research Methods
Prerequisites: MARK 460 and ISSCM 491.
This course develops an understanding of the marketing research process and the role of survey research in it.
Outcome: Students formulate research problems and a design research study, including the development of a questionnaire, selection of an appropriate sample and data analysis.
MARK 661: Customer Analytics
Instructor Permission*
In this course the students will study how to use data analytics to learn about customer needs and improve targeting individual consumers. The course will encourage students to apply scientific methods and models to predict and respond to customer choices. This is the key part of learning Big Data. The term Big Data is viewed in the broad sense as it relates to various aspects of the consumer behavior, which may be captured, measured, and transformed to the digital form.
Through applications of statistical models to the analysis of the real-world databases, the students will learn how firms may use customer data to serve customers better.
MARK 622: Marketing Metrics
Instructor Permission*
This course is designed with marketing managers in mind. As profession marketing is evolving, it is no longer based primarily on the conceptual content. Marketers get exposed to thousand times the volume of data she(he) saw five years ago. More data cannot lead to better decision making unless managers learn how to use that data in meaningful ways. In this course, the students will be introduced to the analytical decision models that assist modern managers in making marketing decisions related to the targeting, product design, communications, etc.
Outcomes: The objectives of this course are the following: 1. To learn analytical techniques and decision models for enhancing marketing decision making in the modern organizations 2. Improve skills to viewing marketing processes and relationships systematically and analytically 3. To learn power of decision models applied in the real managerial contexts 4. To provide students with toolkit that may be used to assess and measure return on marketing investments in organizations
HRER 490: Analytical Problem Solving
This course is designed as an introductory graduate level course in analytical problem solving, another name for research methods, and design. A basic understanding of - and general familiarity with fundamentals of statistical concepts is assumed. However, where necessary, we will revisit theses concepts briefly. Of course, this is not a course in statistics.
Information Systems and Supply Chain Management
INFS 592: Data Visualization*
The amount of data that our world generates is growing at a torrid pace. Sifting through & making sense of these humongous mountains of data is crucial to ensuring business growth, success and to making scientific discoveries & advancements. Data visualization plays an important role in this process.
Outcome: Students will be able to process & visualize large amounts of data in order to enable efficient & effective analysis using industry standard software.
INFS 796: Data Warehousing*
The components and design issues related to data warehouses and business intelligence techniques for extracting meaningful information from data warehouses are emphasized. Oracle tools will be used to demonstrate design, implementation, and utilization issues.
Outcome: students will learn how data warehouses are used to help managers successfully gather, analyze, understand and act on information stored in data warehouses.
ISSCM 484N: Project Management
The art and science of project management as applied to a variety of business and technical projects in commercial, public, and private sectors. Covers: project life cycle and methodology; teambuilding; project organization, stakeholders and leadership; proposals and contracts; techniques for project planning, estimating, scheduling, and control; PMO.
Outcome: Understanding of the broader role of the project manager with regard to all project stakeholders, and of methods, tools, and procedures for initiating, defining, and executing projects.
SCMG 480: Operations Management
Introduction to concepts and methods for managing operations in manufacturing and service organizations. Topics typically include forecasting, capacity and aggregate planning, material requirements planning, scheduling, facility layout and location, inventory management, just-in-time, total quality management, project planning, and logistics.
Outcome: Students will understand the basic issues and role of operations management in organizations and learn tools for problem-solving in operations management.
SCMG 486: Global Logistics
This course examines how business partners along the supply chain can work together to gain competitive advantage in moving products and services around the world to satisfy customers.
Outcome: Understanding best practices like vendor-managed inventory and category management, and the application of information technologies for sharing information.
SCMG 487: Purchasing Management
A study of organizational procurement processes and decision making framework. Topics include in-sourcing/out-sourcing decisions based on total cost of ownership; purchasing cycle and processes; developing material and technical specifications; supplier evaluation, selection and management; supplier quality management; purchasing capital goods and services; global sourcing and e-commerce; and purchasing tools and analytics.
Outcomes: Students will have developed an understanding of fundamental and strategic issues in material planning and procurement, with the ability to source in a global marketplace.
SCMG 488: Inventory Management
A study of the fundamental principles of effective management of inventory with emphasis on inventory costs, product stratification, performance measures, demand forecasting, periodic and continuous review, safety stock, material requirements planning, customer service and use of technology in inventory management. Issues related to storage and handling of inventory stock are also studied.
Outcomes: Students will have developed an understanding of the issues involved in planning, managing and control of inventories and materials in a supply chain.
SCMG 489: Supply Chain Analytics
A study of the design, development, and use of decision models for analysis of supply chain problems. This course provides an example-driven approach to learn about important supply chain models, problems, and solution methodologies. The objectives of this course are to develop valuable modeling skills that students can appreciate and use effectively.
Outcomes: Students will have developed an understanding of the issues involved in the use of decision support tools for analysis of supply chain problems.
*Recommended courses
Admission
All academic programs in the Quinlan School of Business are on the quarter system, and new students begin during all quarters.
Application Process
All graduate programs in the Quinlan School of Business are on the quarter system. The MS BDA program is a cohort model that starts in the fall quarter each year.
| QUARTER | APPLICATION DEADLINE | QUARTER START |
| --- | --- | --- |
| Fall | July 15 | Late August |
Below you will find both required materials and opportunities to strengthen your application when applying to the Quinlan School of Business. Additional information regarding the application process for international students can be found here.
Required
These application materials are mandatory for all applicants
Completed Application Form

Use our free online application system to get started.

When applying, choose the year and "Business".
Please note, you will need to complete the "Biographical Information" section of the application first. Once that section is completed, you will be able to choose your program in the "Application Information" section.

Official Transcripts

You must submit official transcripts for all undergraduate and any graduate work completed. Copies of transcripts or transcripts not received in a sealed envelope from the university are considered unofficial. If you attended Loyola University Chicago previously, you do not need to request transcripts. We strongly encourage electronic submission of documents. Your college/university may send electronic transcripts to us at gradapp@luc.edu.

Professional Resume

A professional resume may be uploaded via the online application form or you may email it to us at gradapp@luc.edu.
Optional
For applicants wishing to strengthen their application, consider submitting one or more application materials below.
Test Scores (GMAT or GRE)

Letter of Recommendation

Referrals may be academic or professional in nature. No more than one letter should be submitted.

Statement of Purpose

The statement should provide context for area(s) of weakness, accomplishments to date, and how Loyola's Quinlan School of Business graduate degree program will prepare you to achieve your career goals. Limit personal essay to 2-3 pages, double-space.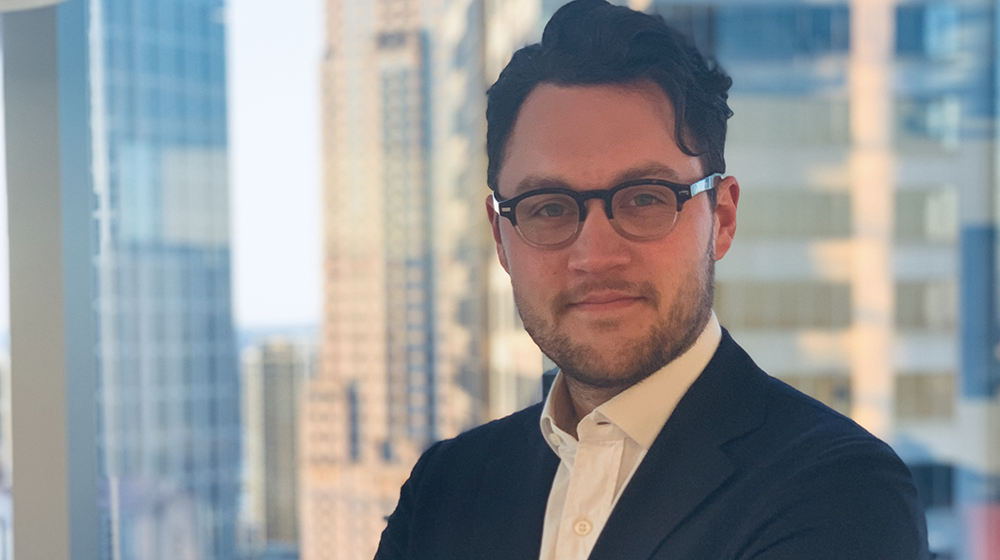 Alumni Story
"It was this unique fit with my professional trajectory. The MSBDA program has helped me get to where I am."
READ MORE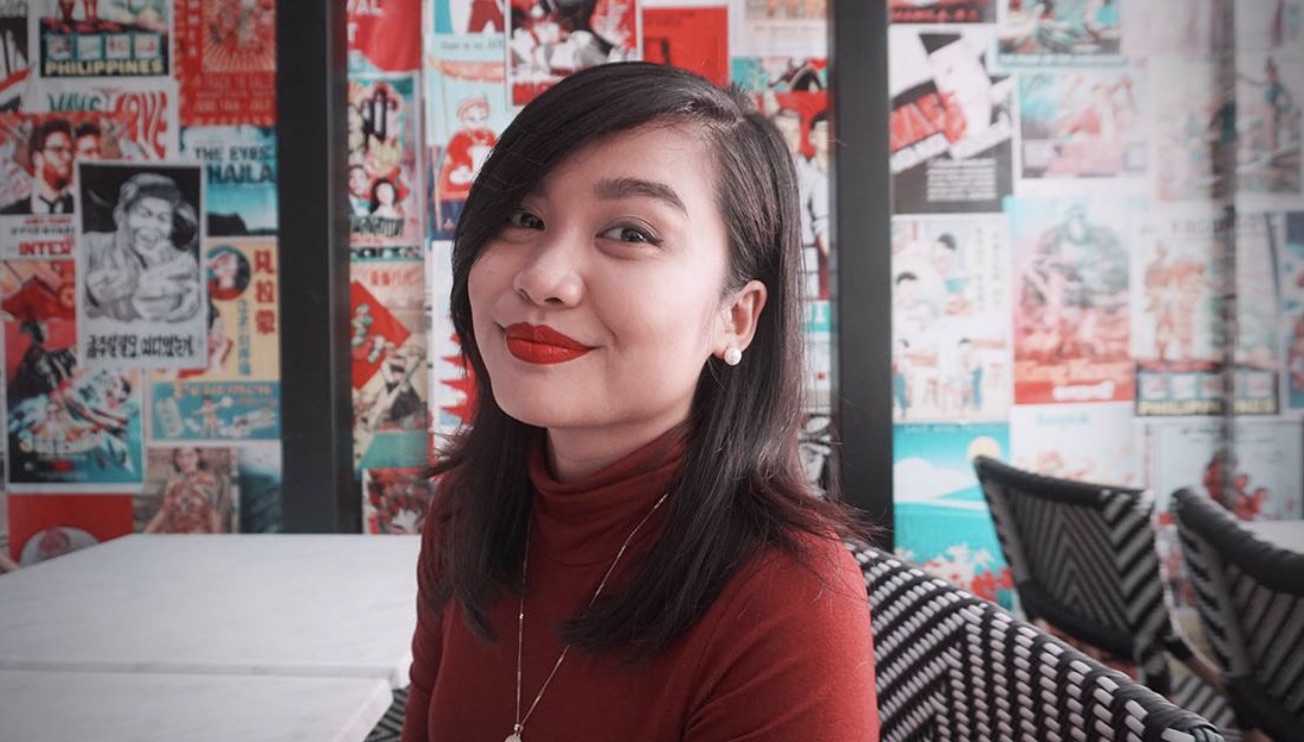 Alumni Story
"As much as I learned from a business standpoint, the biggest thing I took away from graduate school is how much I'm capable of in a day."
READ MORE
Tuition and Financial Aid
The Quinlan School of Business and Loyola's Financial Aid Office are committed to helping students secure the necessary financial resources to make their graduate business education at Loyola affordable.
Application Deadlines
All graduate programs in the Quinlan School of Business are on the quarter system, and new students begin the MSA during all quarters.
| | | |
| --- | --- | --- |
| Quarter | Application Deadline | Quarter Starts |
| Fall | July 15 | Late August |
Admission requirements
To be considered for admission to the Quinlan School of Business Master's program in Business Data Analytics, please review the following requirements:
Application Instructions: Degree-Seeking Applicants
International Students
No specific undergraduate majors are required. The language testing information is on the MSBDA admission page. No minimum GPA as the total student record is considered.