Airbnb changing business through disruptive innovation, says professor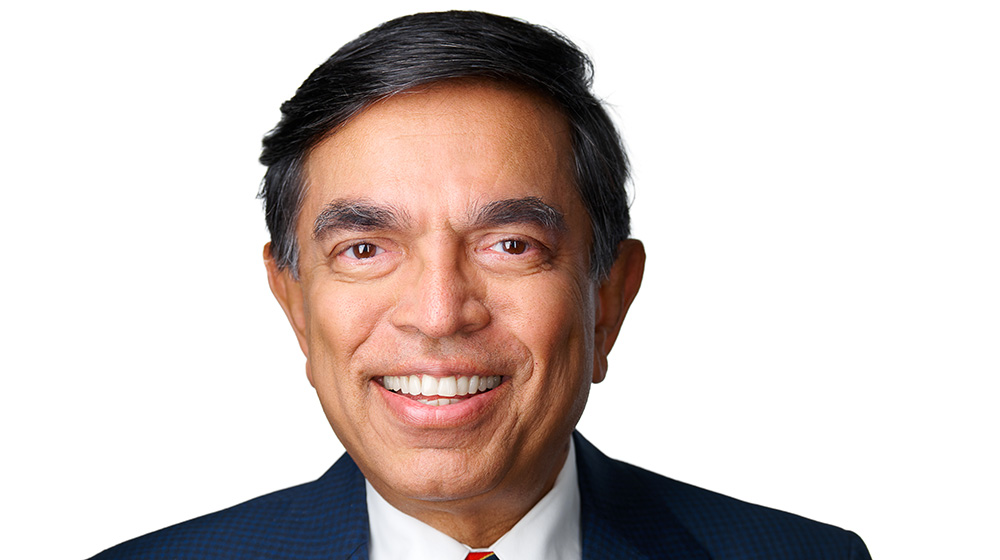 By Adriana Geday | Student reporter
Airbnb's groundbreaking, technology-fueled business model is changing the entire playing field for business, says management professor Arup Varma.
Airbnb's model of "disruptive innovation" inspired Varma and his co-authors to study the increasingly popular service that enables travelers to lodge in homes rather than a traditional hotel room.
The resulting paper, titled "Airbnb: Exciting Innovation or Passing Fad," was recently published in Tourism Management Perspectives, a highly respected refereed journal. The co-authors are Quinlan professors Arup Varma, Nenad Jukić, Clifford Shultz, and Svetlozar Nestorov, as well as Almir Pestek, a Fulbright scholar from Bosnia.
"At Quinlan, we do cutting-edge, current research. Airbnb is absolutely current: it's happening now and it's still evolving," says Varma. "As faculty, we are immersed in the business world in the traditional sense but also want to expand to topics that are relevant and timely for our students."
Here Varma discusses key insights from the research and why disruptive innovation is important to the business world and Quinlan students.
What questions are you trying to answer in your paper?
The idea behind this paper was to analyze the experiences of people who are using Airbnb. It is a novel concept—obviously, nobody else thought of it before—and even if folks did think of this, they did not execute until Brian Chesky and his team launched Airbnb. So, we were very intrigued at how fast this has caught on, and were interested in understanding why the consumer is choosing to go to Airbnb versus a traditional hotel.
The two main questions we attempted to answer in our paper were "What are the factors that motivate people to use Airbnb versus traditional hotels," and "What impact has Airbnb had on the hotel industry as a whole?"
In our study, we found that the main factors that seemed to guide people that use Airbnb were price, image, the peer-review system that Airbnb offers, and location. Most of what we found in our research was along the lines of our predictions—people like convenience and usability. That being said, we thought that hotels' loyalty programs would hamper Airbnb's popularity. However, they did not. Price trumped loyalty programs!
We also found that Airbnb has begun to diminish the demand for traditional hotel rooms, and this is starting to have a financial impact on the hotel industry as a whole.
What drew you and your co-authors to this question?
My co-authors are experts in marketing, information systems, and tourism management, and I study human resource management. We all got involved because the concept of Airbnb is completely new and an exciting area for study. We were individually and collectively keen on understanding this intriguing aspect of consumer behavior—what would drive people to stay at someone's home rather than a hotel room.
It's such a groundbreaking realm in the world of business, and we're interested to see where else this might lead. We're staying in other people's homes and travelling in other people's cars, so what's next?
Why is this topic of interest to business?
The Airbnb business model is unique take on a phenomenon called "disruptive innovation." If you think about manufacturing over the centuries, you realize that there have been huge changes but everything has been very gradual. Here, something like Airbnb comes along and disrupts the natural flow of things. It's not gradual; it happens all at once. I remember a quote that seems to apply here—the electric bulb was not invented by the continuous improvement of candles!
Clearly, innovations like Airbnb (and Uber or Lyft) are of huge interest to the business world, because a lot of companies might have to change the way they run their business. It's the notion of innovation, but not in the traditional sense—it's more disruptive, and it is going to force us to change the way we've been thinking.
What makes your research relevant to the Quinlan community?
My research is designed to be current, and of interest to society. I am not interested in doing research strictly for the benefit of the corporations, but for people, and that of course includes the students at Quinlan. As a Jesuit school, Loyola emphasizes care for the person—and this fits very well with the focus of my research.
When students come to Quinlan, we want to offer them something different—something that makes us stand out in comparison with any other business school. One example of that is our faculty actively conducting research on cutting-edge topics like Airbnb and Uber in order to understand trends and practices that affect the societies in which we live and work. We prepare our students to be outstanding professionals, we also want to make sure that they are also outstanding citizens.