Fulbright Scholarship sends Varma to India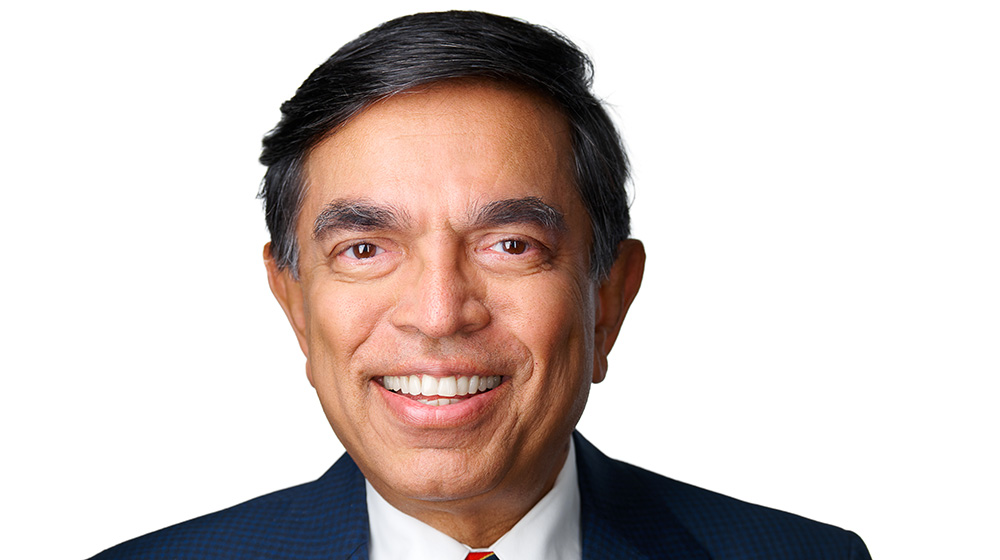 By Monica Sather | Student reporter
Arup Varma, PhD, professor of management,will spend five months in India on a prestigious Fulbright Scholarship, beginning in January 2018. The Fulbright Program is the flagship international educational exchange program supported by the U.S. government.
Born and raised in India, Varma will study the performance management of expatriates, and plans to develop a model that can be used by multinational companies worldwide as they develop their performance management systems.
Here, Varma discusses his research and his aims as a Fulbright Scholar.
Why focus on performance appraisal of expatriates?
For the Fulbright, I decided to combine two topics of interest to me: performance appraisal and expatriates. My PhD advisor once told me that "the best research topics come out of your personal experiences," and both of these topics are very close to my heart.
I have been interested in performance appraisals since my masters in human resources and my work in human resources. My PhD also focused on performance management. I then developed an interest in expatriate research, being an expatriate myself. I've done a lot of research and published papers looking at how expatriates adjust to host countries.
There is currently no proper model in the academic literature for evaluating expatriates when they are working in other countries, and I will hopefully be successful in creating a good model that will fill a void.
Tell me about your project.
I'm going to be hosted by the Indian Institute of Management, Lucknow, which is one of the top business schools in India. I'll collaborate with the junior faculty and doctoral candidates, as well as assist and help train them. I'm already working with one of their PhD scholars and serving on their committees.
This project involves traveling to different parts of India and meeting with top HR leaders who are in charge of performance evaluation for multinational companies – specifically, with respect to performance management of expatriates. I will also be chatting with some expatriates. How they are evaluated and managed is the focus.
Why did you apply for the Fulbright?
The Fulbright will allow me to focus on the research project fully for five months. Otherwise, it's a little difficult to focus fully on something because you have classes, meetings, and other projects. When you are concentrating fully on something, the results are much better than when you are giving it piecemeal attention here and there.
It is also a great honor as a faculty member and for Loyola. It means we are not just a good teaching school, but we are also a good scholarship school and that continues to be reinforced. I have been very lucky that Quinlan has been very supportive of those of us interested in pursuing research. I am also very proud of the fact that I have published numerous papers and book chapters co-authored with Quinlan colleagues, and not just from the Management department.
Why India?
I decided to be a Fulbright in India as it would enable me to help my country in whatever little way I could. Since the election of Mr. Modi as prime minister in 2014, there has been renewed interest in India. The economy is doing extremely well, and the government is pushing to improve academic facilities and standards. I go to India very often to conduct research, guest lecture, and attend conferences. It is clear that academic research in India has started to improve, but is not yet where it should be. As I grew up and studied there, the least I can do is pay it back, and help the academic environment there move to the level that it needs to be and play a global leadership role.
I'm also co-founder and past president of the Indian Academy of Management, an Academy of Management affiliate, which promotes research by scholars based in India, and those interested in India. I have a lot of contacts in India, which will help me with my research.
Quinlan Fulbrights
Varma joins Professors Maciek Nowak and Clifford Shultz on Quinlan's list of Fulbright Scholars. Nowak served as a Fulbright Scholar in Poland in Spring 2017. Shultz served as a Fulbright Scholar in Croatia in 1997 and has had multiple Fulbright assignments in Vietnam beginning in 2001.

Other Fulbrights awarded to Quinlan:
Professor Dow Scott served as a Fulbright Specialist at Poland's AGH University of Science and Technology in Summer 2016. Read more →
Alumna Riti Patel (BBA '14) received a Binational Fulbright Internship in Mexico. Read more →
Learn more