Loyola Limited joins the Quinlan School of Business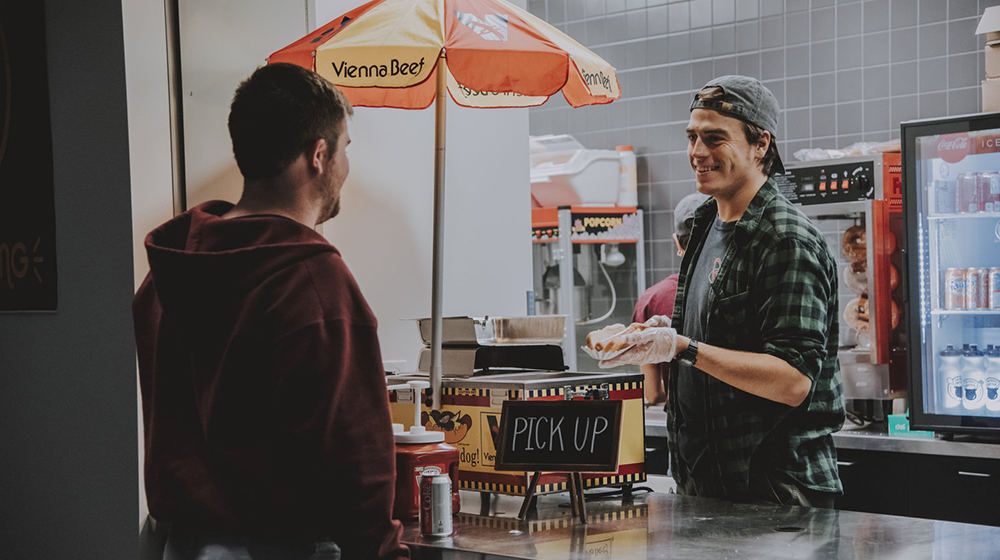 Loyola's student-run businesses are joining forces with the Quinlan School of Business.
Loyola Limited is now the seventh center in the Loyola Business Leadership Hub, which is housed in Quinlan under the leadership of John Caltagirone.
A beneficial partnership
This partnership is a natural fit, says Kevin Stevens, dean of the Quinlan School of Business.
"Working more closely with Loyola Limited complements Quinlan's commitment to doing well and doing good," says Stevens. "We now have the opportunity to help additional students develop key career skills and to expand the ways in which Quinlan serves students and the greater community."
Likewise, Loyola Limited will benefit from this partnership, says Paityn Korner, Loyola Limited's program manager.
"Joining Quinlan gives us a deeper connection to the business school's talented and experienced faculty and staff, and will help Loyola Limited continue to empower undergraduates through hands-on learning," she says.
Indeed, the partnership is a full-circle for Loyola Limited: before it launched its first business in 2010, a Quinlan entrepreneurship MBA class reviewed its business plan.
Loyola Limited today
During the last nine years, Loyola Limited has expanded to six businesses that employ up to 100 undergraduate students during peak times. Around half are business students. The other half come from throughout Loyola's colleges and majors.
"The skills that Loyola Limited provides are transferrable to any career," says Korner. "Students learn how to lead and how to problem solve, communicate, and collaborate. These are skills that every employer wants."
Undergraduate students run all aspects of the Loyola Limited businesses, including calculating finances, developing marketing strategies, managing inventory, leading teams, and implementing new strategies for growth. Since Loyola Limited's founding, its businesses have generated nearly $5 million in revenue.
Anthony Valentino, Loyola Limited's CEO and a Loyola senior, is excited for the partnership with Quinlan. "It can help expand Loyola Limited in tremendous ways through mentorship, corporate sponsorship, and networking opportunities," he says.
Loyola Limited enterprises
Loyola Limited's businesses serve the greater community and are not limited to student customers. The businesses are:
Loyola Limited closed its sixth business, Felice's Kitchen, in spring 2019 and will open a new restaurant concept in the Sheridan Avenue storefront.
In addition to these businesses, Loyola Limited runs ASPIRE, a program that provides local high school students meaningful experience and professional skills while being mentored by undergraduate student staff.
Since 2016, Loyola Limited has provided job shadowing, workshops, professional events, and more for Sullivan High School, a Chicago Public School in Rogers Park.
National leader in student-run businesses
Loyola Limited is at the forefront of the field of student-run businesses. It is a founding member of the nonprofit Student-Run Business Association and hosted the association's first national conference at Loyola.
In addition to Loyola, the association's founding members are Cornell University, Harvard University, Georgetown University, Marquette University, Northwestern University, the University of Pennsylvania, and Princeton University.
Get connected

Loyola Limited offers many ways to connect:
Student employment
All undergraduate students are invited to apply for open positions →
Mentors and advisors
Learn more about how you can mentor Loyola Limited students by contacting Paityn Korner at pkorner@luc.edu.
Support
Make a gift now in support of Loyola Limited priorities such as student scholarships, innovation, and the ASPIRE program. To discuss corporate sponsorships, contact Paityn Korner at pkorner@luc.edu.
Learn more
MBA with an entrepreneurship concentration →