Undergrad inspired by research class to pursue research career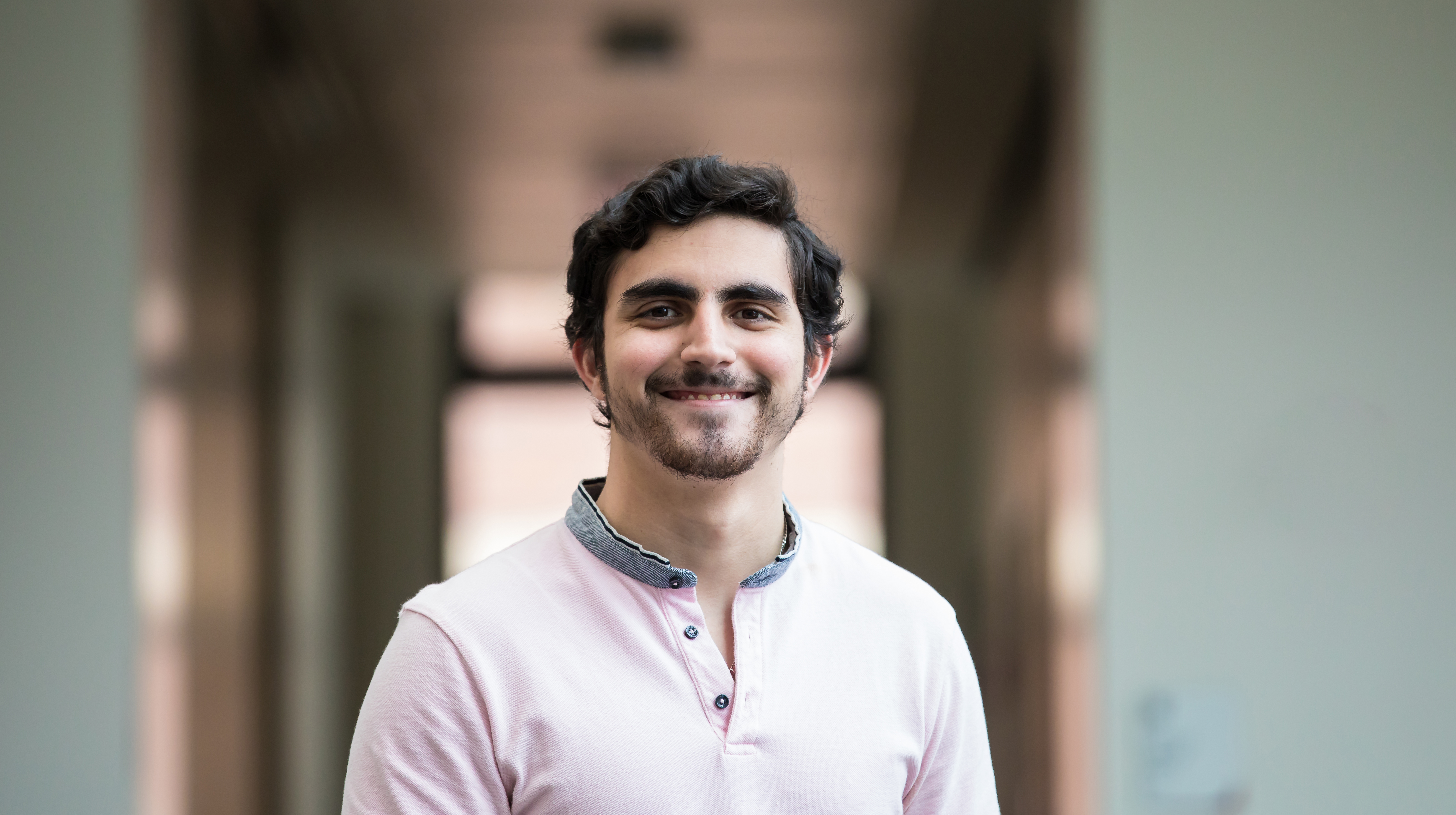 When Gustavo Garcia (BBA '19) took his first research-based class, his perception of research completed changed. Market research – which he once thought would be boring – is now his career goal.
Below, he talks about his student research and his Quinlan experience.
How did you get into research?
I first started working with research in Marketing Research 311 with Professor Stacy Neier Beran. Before this class, I always thought I didn't want to do research. I didn't want to be that person who just sits at a computer to do research, but once I started, I realized how happy it made me.
Because of this experience, I realized how meaningful research can be, and how it can really help companies learn more about their operations and, in turn, do.
I also realized there were many misconceptions about research. You are actually outside more than you would think and involved hands-on with companies. And with the Internet, it's so much easier to gather information. It's so much easier now to even do focus groups to support your research.
Tell me about your research at Quinlan.
In my Marketing Research class, my group and I worked on research for a company called Top Box Foods. They are a local Chicago nonprofit that offers a variety of healthy boxes of food at affordable prices. We looked at how they could target a specific market and see what they were missing in their customer retention efforts.
As part of the project, we collected observational data to really see how the company and products worked for their customers. We got to go out to one of their delivery routes and see the whole process. This helped us see what they were lacking or needed to change in their delivery process. Because of this, we were able to get a better insight into the company and why they were having a problem with their retention process.
We started solving this problem from a theoretical point, but being hands-on, we were able to see what was really going on and not just make assumptions. And we also were able to present our research at Loyola's Weekend of Excellence.
Another project I worked on in Professor Neier Beran's class involved Quinlan undergraduate advisors and Quinlan students. We researched why students stop going to advisors after sophomore year.
I wanted to gain real experience in college, and I got that just from this class and working with research.
Tell me about your Loyola experience.
I transferred here, and the school helped me a lot in my transition. I felt comfortable with the professors, as they were very welcoming during my first semester. I started as an international business major, but added a marketing major as it more closely fit what I want to pursue in my career. Getting to know the marketing professors helped me decide to add marketing.
Any advice for other students?
Always give it a try. If not for a semester, maybe a summer class, because the experience is worth it. You will learn how to research and how to be detail oriented.
Learn more