Atlanta: History in Action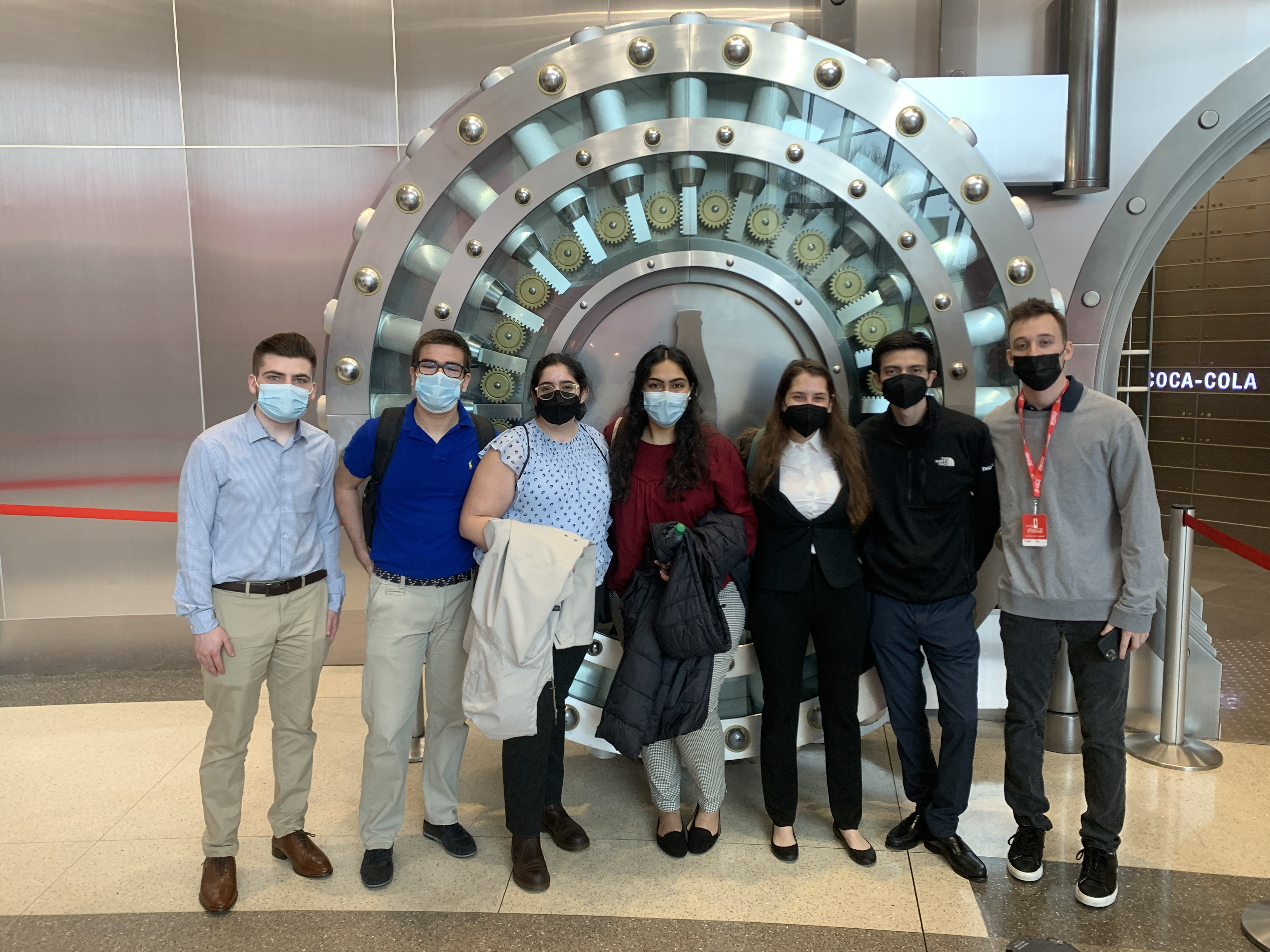 Alisha Sayani '22
Major: Management, Human Resource Management
I woke up early this morning for our last full day of the Quinlan Ramble. We all met in the lobby at 7:30am, ready in our business casual attire to head to our last site visit: Coca-Cola.
Atlanta and Coca-Cola are synonymous as the company was founded here, so I was very excited when this visit was added to our itinerary! We first went to the Coca-Cola HQ, where we were greeted by our tour guides, who are employees of the McDonald's division at Coca-Cola. They showed us around the modern, yet simple, building. It was so cool to see the HQ of one of the largest and well-known companies in the world. There was, of course, a drink cooler in every corner, so it was great enjoying our favorite refreshments while touring the building. Our guides ended off the tour by answering questions about their roles and career journeys.
During the entire tour, our guides were continuously mentioning the word Freestyle. I was a little confused as to what they were referring to, but then I realized it is the name of the machine seen in many fast food restaurants. It is a self-serve machine with a variety of different flavored Coca-Cola products that most of us have probably used or seen before. Our tour guides told us that we were going to the building that houses the Freestyle machine. I still didn't really understand what the building would have, but as always, I was intrigued to learn more.
We walked into the building and were immediately told to not take any pictures or videos. The tour guides did a quick introduction on the Freestyle machine and began with a tour of the facility. We were able to see how the Freestyle machines are made and tested, even a new one that hasn't even been released yet! It was so interesting to learn how the machine works. With the drink cartridges and computer software, the Freestyle proved to be a sustainable and innovative Coca-Cola creation.
After touring the Freestyle facility, we headed over to the World of Coca-Cola, where we were given personal tours. It was very interesting to connect everything we learned at HQ earlier this morning to all the history shown. It was also fun to try out the global Coca-Cola beverages at the tasting station!
Out of all the site visits this week, I think Coca-Cola was the most unique to me because we were able to learn so much about the company and see a never-before-seen Freestyle machine prototype. I am so glad we rounded off our site visits with this one because it allowed me to connect the city of Atlanta to a prominent business present in our daily lives.
After the site visit, we had a free and restful day! Some of us went out to lunch at Pasta Da Pulcinella where I had some delicious pasta. Then, I spent a couple hours catching up on schoolwork before heading over to Café Intermezzo for the most scrumptious desserts. I ended off the night with packing my bags and reflecting on this past week.
Overall, today was an eventful, yet relaxing, day and I'm excited to round off our Quinlan Ramble journey tomorrow!