Los Angeles: LAWA and Accenture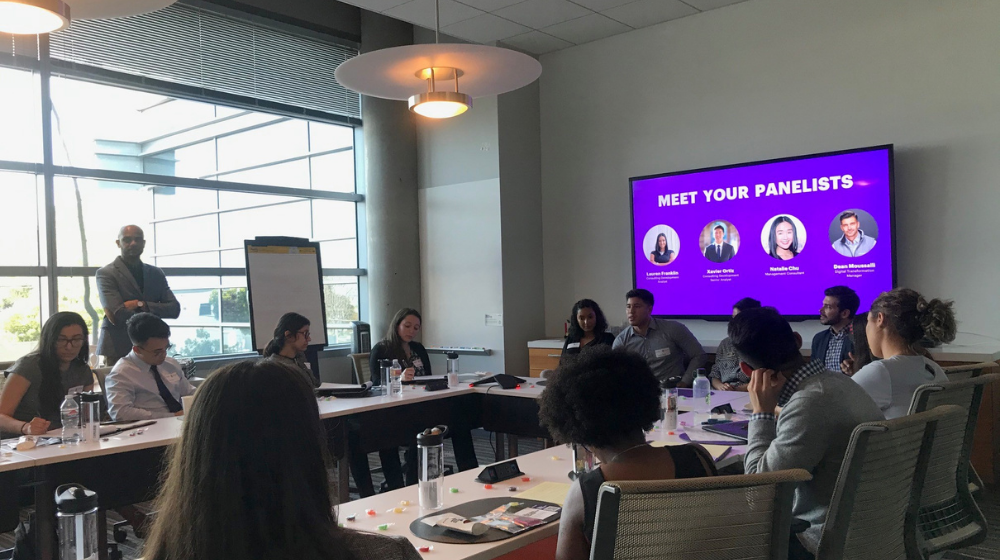 Waking up on Friday was a bittersweet moment. We were excited to visit Los Angeles World Airports (LAWA) and Accenture but were sad that today was our last day of site visits. In the cool early morning, we traveled to Los Angeles International Airport (LAX). We engaged with two presentations to learn about the operations of an airport. It was fascinating to learn about the new changes that will be added at LAX. We learned that Los Angeles is a 'car-city'; driving is the most popular mode of transportation; therefore, there is heavy traffic, especially at the airport. One of the projects LAWA will be implementing at LAX is a new transit system that will allow travelers to commute to and from the airport much more quickly. I loved learning about what goes on behind the scenes of a renovation and its effect on the entire airport. After the presentations, we hopped on an electric airport bus and drove on the runway for a tour of the airfield. During the tour, we saw the beginning process of the renovation project that is expected to be completed in five years. We also drove to different terminals of LAX to gain more insight on each terminal and airline operating there. Finally we went to the Flight Path Learning Center and Museum. This museum had a timeline history of LAX, displays of flight attendant outfits from different airlines, and mini models of airplanes.
After our Chipotle lunch, we were off to our last site, Accenture! I was looking forward to Accenture and it was definitely a great final site visit! Accenture is a global consulting company that provides services in strategy, consulting, digital, technology and operation. During the visit, we learned more about what consulting can actually be and the different positions at Accenture. Afterwards, we were split up into groups for a Case Study Session. Each group had a different problem that they had to solve and then present on. I enjoyed the Case Study Session, as it was challenging yet fun to work as a team to bounce ideas off each other to get to a solution. The biggest takeaway was that no matter your major, anyone can go into consulting. Accenture offers a large range of job opportunities as well as summer internships. The company was very impressive and I am considering looking more into the consulting industry after graduation.
After the site visits, some students spent their last night in Los Angeles exploring the Universal Studios City Walk. There we ate dinner together and bought many souvenirs.
Supreet Dhaliwal (BBA '21)
Supply Chain Management, Information Systems