Los Angeles: Boats and Business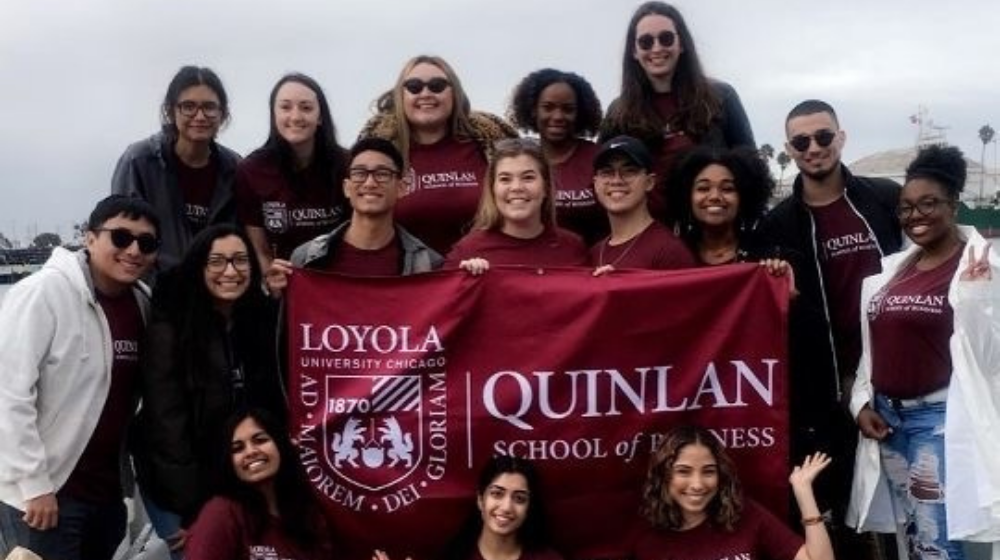 For our first full day in Los Angeles, we were treated to a delicious meal at Industriel Farm. The food was delicious, and I was made fun of for ordering a glass of milk to go with my brunch burger. The jokes were well worth it, however, because the milk was delicious. After our meal, we were given a little bit of free time, so a group of us decided to visit a nearby park still in downtown LA, Grand Hope Park. It was a welcome slowdown, and some of us played on the playground equipment while others decided simply to sit down and take in all the sights and sounds of this tranquil little park in the middle of downtown. I chose to sit and listen to the birds all around, thinking about the week ahead but also taking time to relax and be present in the moment.
After walking back to the hotel, we took a ride down to San Pedro, where we visited the San Pedro Fish Market and took a waterfront cruise to see a part of LA from the perspective of the water. The Fish Market was a very fun experience, and it was nice to see all my friends get immersed in all the hectic-ness and confusion of a Latino Market. I picked up a cup of horchata and some of the group members were picking up various kinds of fruit water and enjoying them before and during the cruise. The cruise took us around the harbor of Los Angeles, and we got to see various kinds of ships that were docked there. We even got to wave to the passengers of another enormous cruise ship, among others.
After we got back from getting our sea legs, we were given the rest of the day to relax and do any tourist activity we so desired. As soon as we got back, a few of us decided to head down to Little Tokyo for some sightseeing and shopping. I, however, decided to contact a good friend of mine who now lives in California, but I knew her when we both lived in Omaha, Nebraska. I went and visited her apartment in the Silver Lakes area and got to catch up on everything we had missed about each other. After that I met some of the group members and we got dinner at a very high-end Mexican food place called Broken Spanish. After dinner, we got back to the hotel to relax and prepare for the next day, when we would officially begin our site visits and really start to, ahem, get down to business.
Uriel Reyes Vazquez (BBA '21)
Finance