Seattle: Publicis Groupe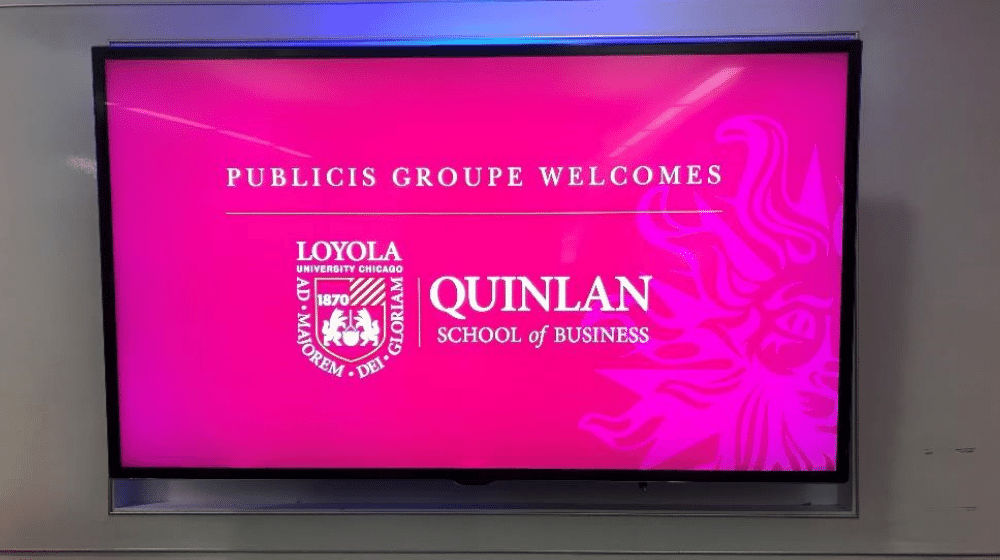 Today was the first official day that our Ramble group went out on our company visit. I was grateful that although our schedules were very jam packed, we were given time to explore Seattle with our city passes. I started my morning with our amazing complimentary breakfast and made it out to the Museum of Pop Culture with a small group of peers. The museum featured famous and iconic items from horror films, science fiction shows, music legends, and so much more! Our next stop was to the Lunchbox Laboratory where we had delicious burgers and hand-spun milkshakes. Following a brief food coma on the shuttle, we made it to our first company.
The Publicis Groupe is a French originated advertisement network that operates and holds offices all over the world. Their mission is "To be the preferred creative partner in our clients' marketing transformation" and we learned how they do that through using technology-driven innovation, crowd-sourced thinking, and emphasizing their "one group" ideology on the network as a whole. We had a panel discussion that included a few of the agencies that are under the Publicis umbrella, those include MSL , Sapient Razorfish, and SparkFoundry. They partner with major companies such as: T-Mobile, Nestle, Nike, Gerber, and Nespresso. Greg who was our host/tour guide/panelist, gave us a warm welcome and explained the ins and outs of Publicis, as he has been working for the company for almost 20 years. He is currently the Senior Vice President of MSL and he works alongside with one of our panelists, Vicky. Our other panelists included Sam and Candice, who both work for Sapient Razor Fish, and finally Barb with SparkFoundry. We learned a lot of specific information about each agency's specific function under Publicis. The innovative attitude of the firm in general resonated with me because I feel that a lot of companies should be more open to transformations and evolutions of the industry along with the rest of the world. It is important to "keep up" with changing times and Publicis does just that by constantly seeking out changes and executing action plans for unprecedented situations. My favorite example would be their cause marketing and pro bono campaigns, as this is a sector that many companies try to involve themselves with. The highly awarded and praised campaign that they mentioned in the panel was the "Like a Girl" campaign which took the world by storm. I really enjoyed the insight that I learned and the positive outlook that the Groupe had even though I am not interested in the industry myself.
Once the visit was concluded, the group was dismissed, and most of the group ended up touring another destination in our City Pass, the Chihuly Garden and Glass. The museum, although small, was breathtaking. It was crazy to learn how all of the colorful sculptures were all created by Chihuly himself. We made our way to a little Vietnamese eatery out in Chinatown for dinner that served all of the authentic dishes that I am used to eating at home! After our very filling dinner, we ended up at a Japanese bookstore and supermarket. I concluded my very busy day with a facemask I bought from the Japanese store and excitement for more of what is to come from our trip here in Seattle.
Lillian Nguyen (BBA '18)
International Business