Exhibitions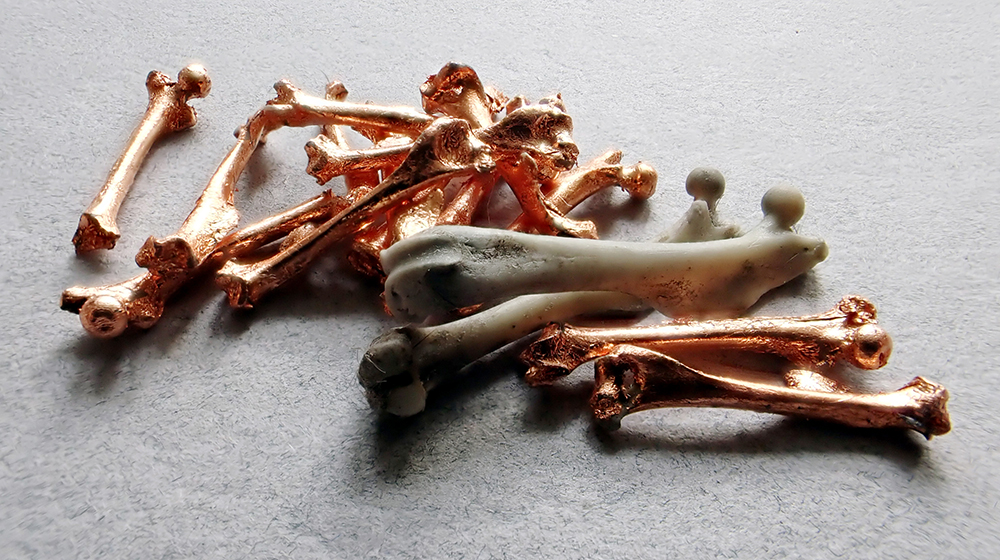 This Too Shall Pass
March - April 2022
Opening Reception: March 25 | 5-7pm | Please Register
Curated by Joshi Radin Flores
Featuring works by Rebecca Beachy, N. Masani Landfair, and Nancy Valladares
The experience of time has ruptured in ways large and small. From the shared temporal limbo of the past two years to the passing of accustomed norms and expectations for the future, we are poignantly reminded of the precarity and temporariness of current conditions. Through their works, the artists in This Too Shall Pass address cycles of materiality as processes that reclaim, restore, regenerate, reconstitute and reconfigure.
Free and open to the public by appointment only on the following dates:
Saturday, March 26, 12-4
Saturday, April 2, 1:30 - 4
Saturday, April 9, 12-4
Register HERE for an appointment. Please note that every person in your part needs to book a reservation.
Masks and proof of vaccination are required for all gallery visitors that are not Loyola faculty, staff, or students.
image: Rebecca Beachy