Jennifer DeNeal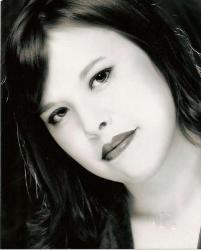 Originally from Harrisburg, Illinois Jennifer began her studies at Loyola in the fall of 2005. During her years at Loyola she has engaged in several extra curricular activities including serving on the executive board of the student organization Inside Government as program coordinator and secretary. She also enjoyed working as a tutor and piano instructor with Inspired Youth Tutoring.

In spring 2006 Jennifer attended the John Felice Rome Center. While abroad, she visited Tunisia in Northern Africa. The trip inspired her to apply for a research fellowship and return to Tunisia a year later to study the education system.

While working in the Division of Public Affairs at Loyola, Jennifer spearheaded an initiative with the Cook County Clerk's office to recruit Loyola students to work as Equipment Managers at suburban polling places. She received a grant from the Election Assistance Program to recruit students for the November 2008 General Election. Through Jennifer's efforts, over 650 students served in the last three elections.

During this past summer, Jennifer held a position with the TFA Summer Institute as a 6th grade social studies instructor in Houston, TX. She plans to complete her commitment with TFA for the next two years instructing youth in the art of music. Following, her goals are to attend John Hopkins University to attain a Masters degree in Public Policy with the intention of working in domestic education policy.