About Us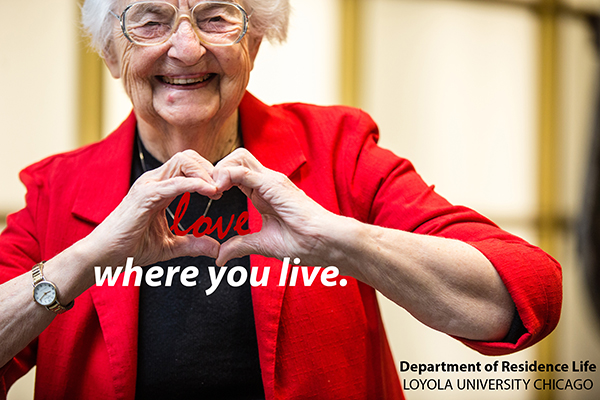 Residence Life is an integral part of a Loyola University Chicago education and supports the academic mission of the University by enhancing the development of each student. A significant part of your development involves engaging and learning outside of the classroom. You can learn more about this through the Residential Curriculum: The Loyola Experience at Home.
As a member of the Loyola University Chicago community, you are asked to respect the rights of others and be accountable for your actions. You will find there are many choices to be made as you develop relationships with roommates, friends, faculty, and staff members. You will also make decisions that affect your academic success - managing a busy schedule, staying healthy, and finding time to reflect.
Please take some time to review the Student Promise and the so you understand your rights and responsibilities as a Loyola student. As you browse our website, you will see the programs, services, and opportunities available to students living on-campus.
We always look to improve our programs and are interested in your comments, thoughts, and ideas. Please feel free to send us feedback, questions, concerns, or ideas by emailing res-life@LUC.edu or visiting our office in Simpson Hall.