Marquette South Hall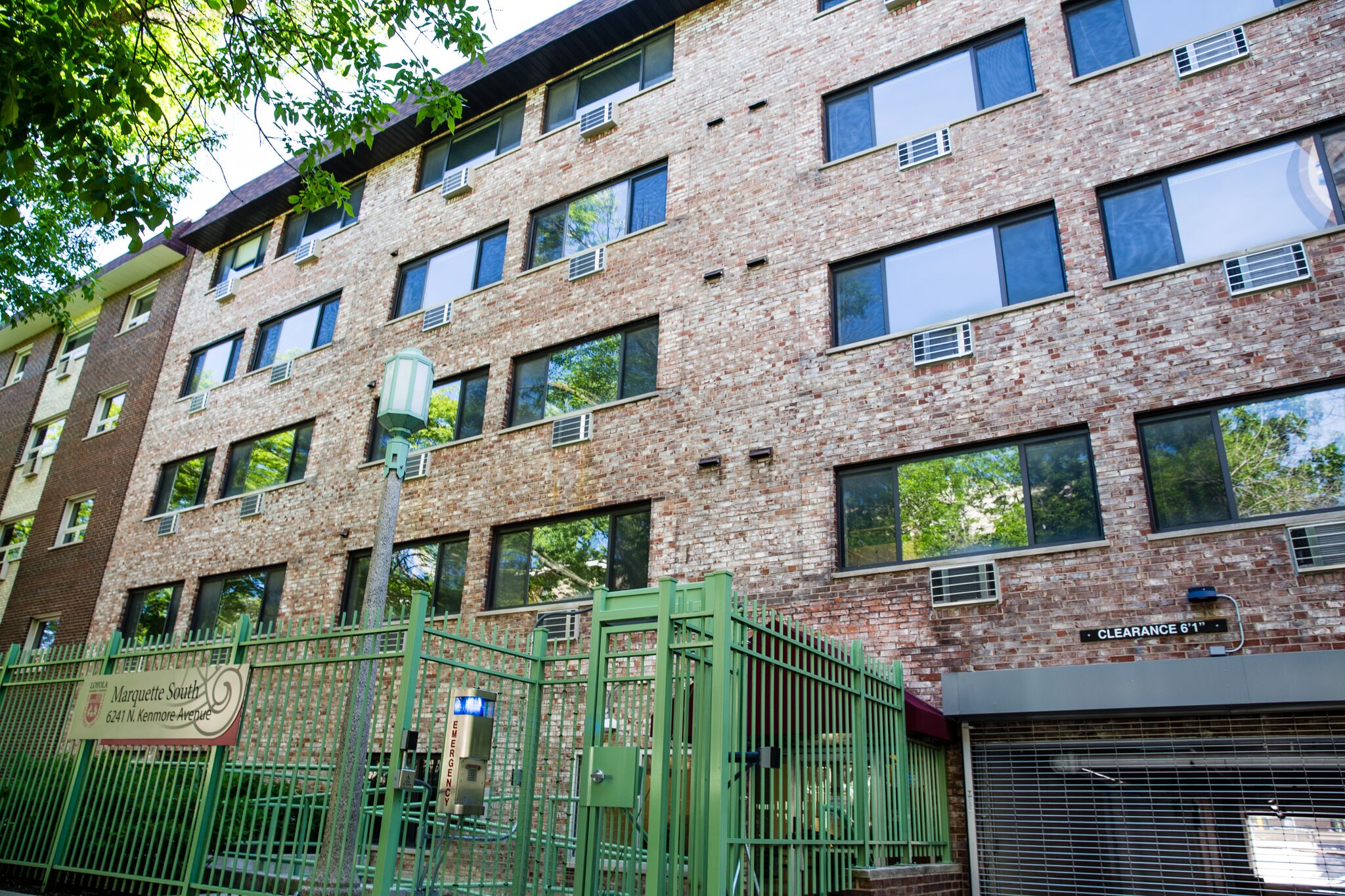 Marquette South Hall is a part of the Kenmore Area, which also includes Canisius Hall, Georgetown Hall, and Marquette Hall. Marquette South apartments feature hardwood floors.
Quick Facts

Hall Type

upperclass, single gender by apartment

Room Types

studio double, 1-bedroom double,

1-bedroom triple apartments

Kitchens

in-unit

Bathrooms

in-unit

Air Conditioning

yes

Elevator Access

yes

Residential Floors

4

Winter Break

Furniture

each student has 1 bed, 1 dresser, 1 desk, 1 chair

each apartment has 1 table and 2 additional chairs

Beds

bunkable and loftable twin XL (85.5"L x 36"W x 36"H)

Lofting

junior lofts (36") and high lofts (64") may be

available

Front Desk and

Access

24-hour staffed reception desk for Kenmore Area

ID required for entry at gate and front door

Amenities

in-hall laundry, lounges on all floors except second,
Marquette South Hall is located at 6241 N. Kenmore Avenue
This address can be used for locating the hall, food delivery, etc.
No mail, flowers, or packages of any kind are accepted at Marquette South Hall.
All student mail and packages should be addressed to:
[STUDENT NAME]
6317 N. Broadway
Chicago, IL 60660