Regis Hall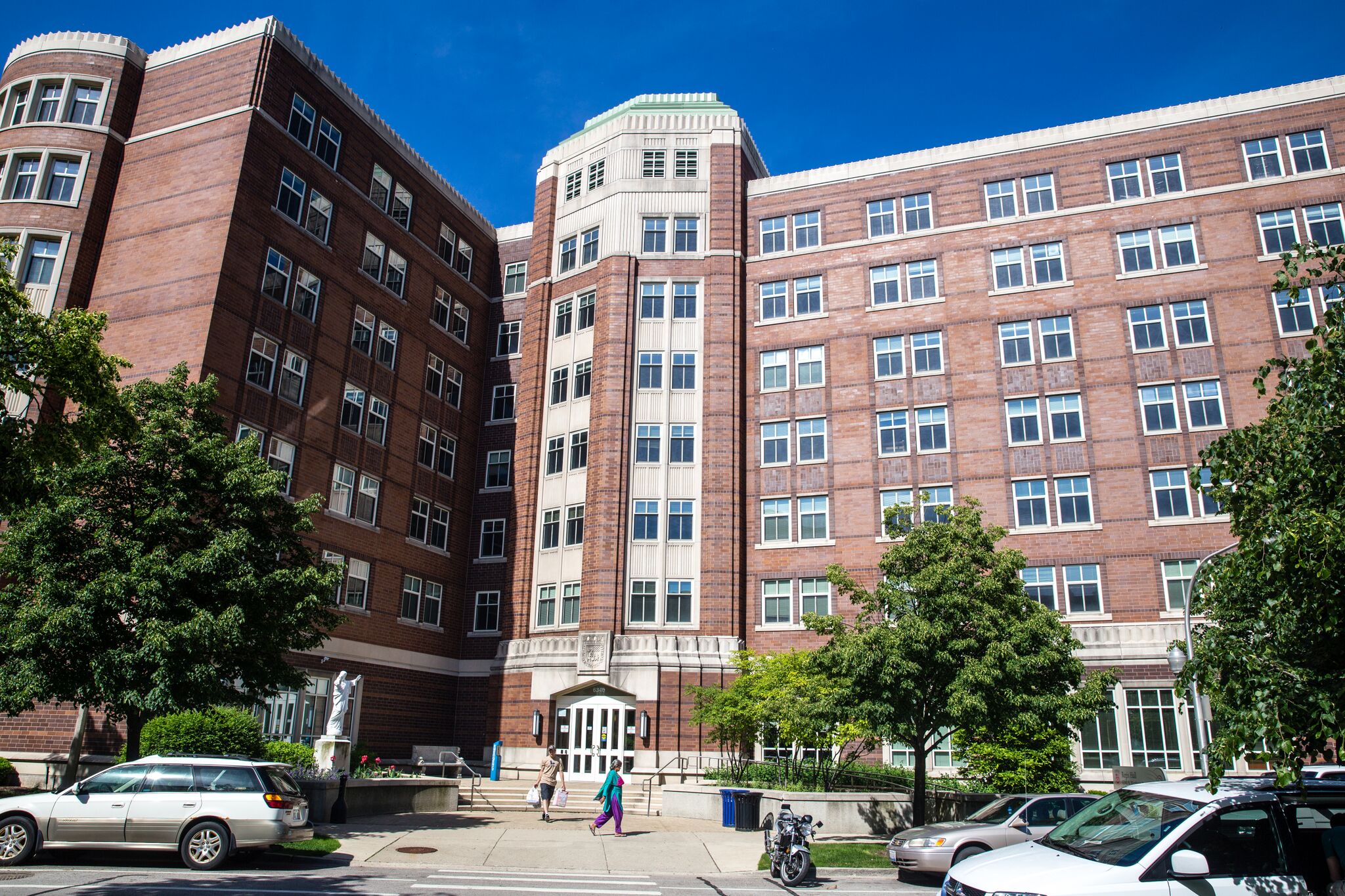 Take a virtual tour of spaces in Regis Hall! The rooms filmed in these tours are typical of the spaces provided but actual room layout and configuration may vary.
Regis Hall is located on the south side of the Lake Shore Campus. Study lounges, social lounges, and community kitchens are available on each floor. Regis Hall also has a Multipurpose Room on the first floor that students and organizations may reserve.

Quick Facts

Hall Type

first year, second year, and transfer;

single gender by room

Room Types

First Year Floors

double and triple rooms with private bath

Upper Class/Transfer Floors

single (limited) and double rooms with private bath

Kitchens

community kitchen on each floor

Bathrooms

in-unit

Dining Hall

nearest dining hall located in Simpson Hall

Air Conditioning

yes; forced air, thermostat controlled

Elevator Access

yes

Residential Floors

7

Winter Break

Furniture

each student has 1 bed, 1 dresser, 1 desk, 1 chair

Beds

bunkable, twin XL (85.5"L x 36"W x 36"H)

Lofting

no

Front Desk and

Access

24-hour staffed reception desk

ID required for entry

Amenities

front desk, in-hall laundry,

study lounges and community kitchens on each floor, laminate flooring in all rooms
Regis Hall is located at 6340 N. Winthrop Avenue
This address can be used for locating the hall, food delivery, etc.
No mail, flowers, or packages of any kind are accepted at Regis Hall.


All student mail and packages should be addressed to:
[STUDENT NAME]
6317 N. Broadway
Chicago, IL 60660