Future Residents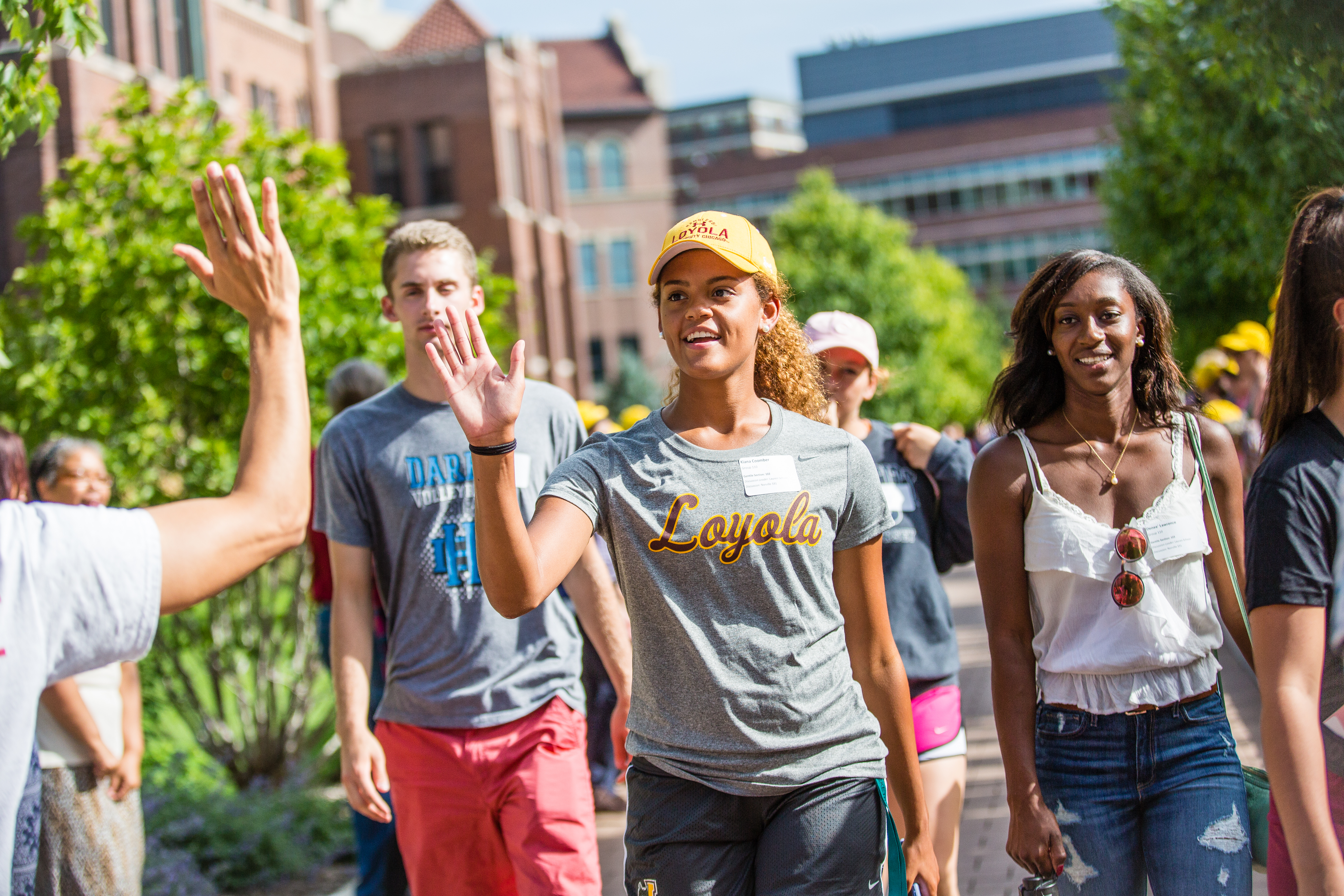 Welcome to your new home at Loyola University Chicago!
While leaving your current home may seem hard, moving to campus and living in one of our residence halls will prove to be an integral part of your Loyola experience and we hope it will help make campus feel like home.
Our residence halls offer a variety of amenities including internet access, furniture, and gathering spaces where you can settle in and meet new friends.
Our student and professional staff is energized and trained to provide you with a variety of cultural, educational, and social opportunities so that you can meet new people, explore the city of Chicago, and experience the cultural surroundings of the Rogers Park neighborhood. You will find that we are a dedicated team that is truly invested in making Loyola home for all of our students.
Living on campus includes other benefits such as close proximity to classes, Halas Sports Center, Information Commons, and access to a wide variety of events or programs hosted across campus.
We want you to get involved right away on campus, and our Residence Life team is here to provide you with a variety of leadership opportunities as soon as you arrive on-campus. The Residence Hall Association is a purely residential-student based organization that serves as the student voice for our 4000+ resident students and helps those students develop leadership skills. This organization along with the other 200+ student organizations on campus will allow you to get connected right away and explore your interests.
Within walking distance of all of our residence halls, you can use your UPass to board any of the Chicago Transit Authority buses and trains to explore Chicago's many diverse neighborhoods.
Most importantly, we are excited to meet each and every one of you. We believe that our communities foster development and incorporate the unique backgrounds and experiences that each of us brings to the community. We are ready and excited for you to join our Loyola family!
Welcome home,
Department of Residence Life