Story
Are you up for a Challenge?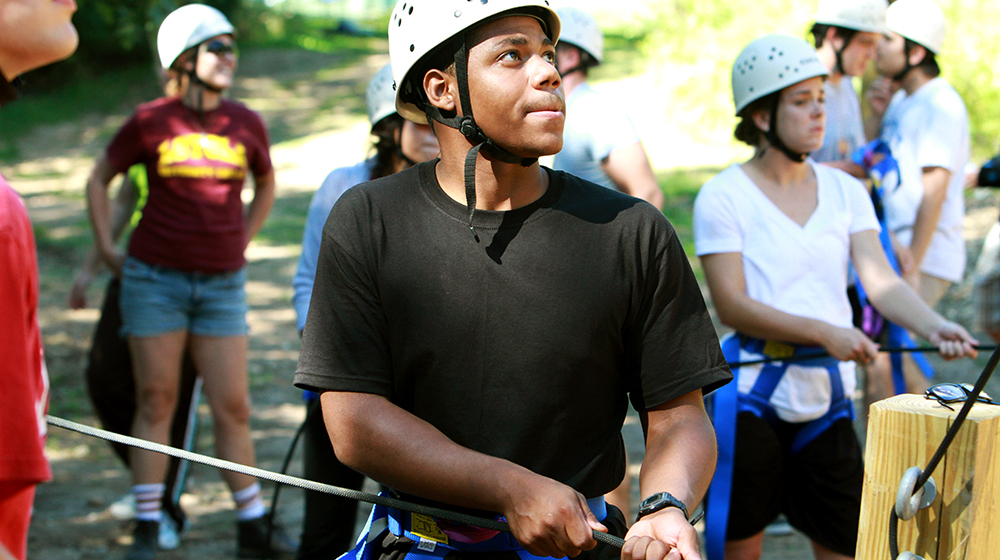 Loyola's challenge course at the Retreat and Ecology Campus is one of the largest and most exciting ropes courses in Illinois. Our challenge course consists of a series of low and high elements that function as obstacles constructed of wood, metal, cables, and rope. These elements are arranged into a progression that increases in challenge and complexity.
Participants will have the opportunity to transfer learning on the course to their everyday lives through a reflective process, while developing trust, communication, and leadership capacities. Loyola's experienced instructors will partner with your group to design an experience that will utilize these elements and meet your group's specific needs.
For more information, please contact lurec@luc.edu or 815.338.1032.