Malta, Malta, Malta!: A Complex Beauty
Written by student, Myles Fucci.

A country I had no clue existed before our orientation meetings, but was full of so many wonderful surprises. I didn't realize how much fun and the different global perspective I was going to gain by being there for such a short time. We woke up bright and early to get on our flight which only lasted an hour and thirty minutes, which was a great opportunity for some reading and a quick nap. Eventually, when the plane was landing it looked as if we were nose diving into the water which was a little frightening, but weirdly exciting. The first thing I noticed when we arrived is the heavy Arabic influence all around us, which was interesting considering the country was 85% Catholic.

Being that everyone was hungry, one of our group leaders gave us a wonderful recommendation to an Ethiopian restaurant. While on the somewhat lengthy walk there, I noticed everything! For one, diversity was on a different level and I wasn't sticking out as per usual in Rome. You could see all the different cultural influences on the country simply by just walking around it was stepping into a different world. You saw it in their language, architecture, people, food, etc.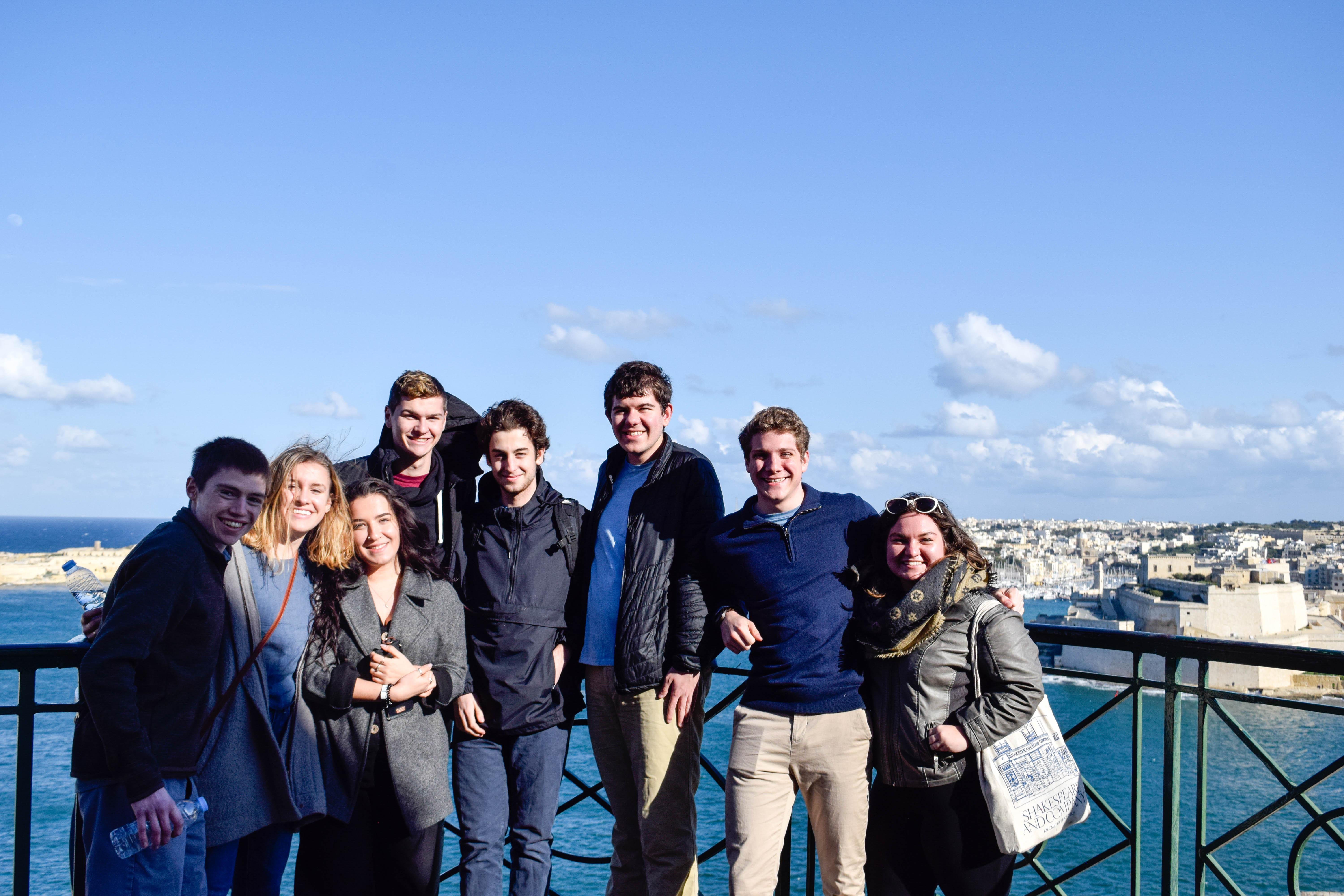 After our wonderful Ethiopian food, handmade by one woman in the restaurant, we started [in Birkirkara] with a meeting with Mark Cachia from the Jesuit Refugee Service who talked to us about what a refugee was and the situations they go through-- more specifically what JRS does to help them. One moment during the speech that truly stuck out to me is when SLA Ola asked the question: "What can we do in our position to help?" He replied by saying that in this day in age information is rampant and easily accessible to us by the click of a button and that as humans we should have a duty of complexity. At first I was slightly confused, but then he clarified by saying that even going slightly beyond the surface level of an issue means that we are participating in some form of understanding. The simplest example Cachia provided was that of reading up on current global crises going on around the world and simply just being aware and open to the things going on in our world.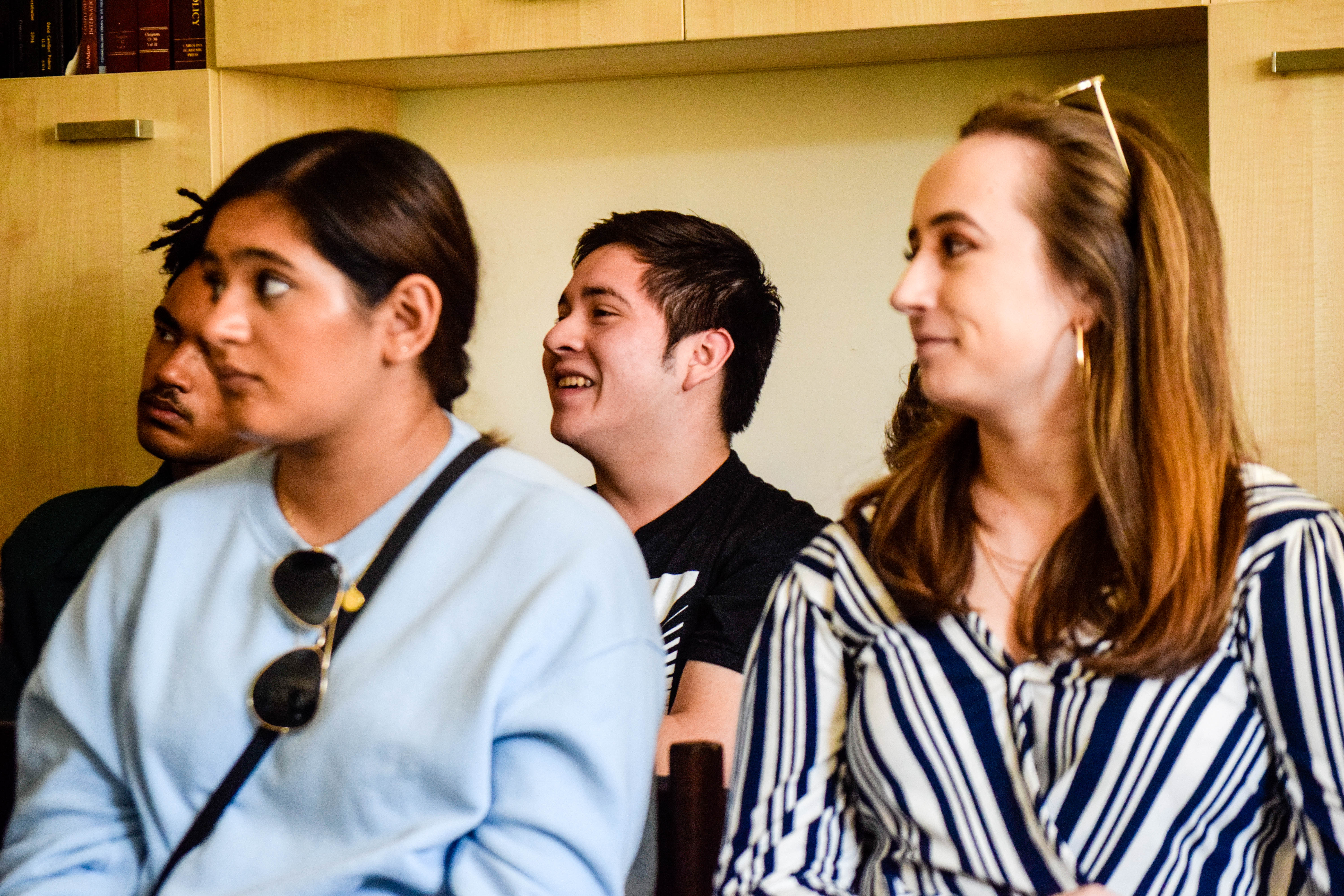 After this meeting everyone was talking about what we could do to help and throwing around ideas about how we could enact our "duty of complexity" in our everyday lives. We then went to the hotel to take a quick break and immediately I wanted to explore our hotel and the area around it. While exploring I took a second set of elevators to the top floor and had a true moment of beauty. Alone, the sun was setting, and I felt the calm sea breeze. It was a moment of pure relaxation and happiness.
After watching the sun set, later that evening we then went to a dinner as a group in an area called St. Julian's and had some wonderful bruschetta, the option between pasta and grilled chicken and wine. While it looked fun, St. Julian's nightlife looked intense, and most of us were pretty exhausted. It had also started to rain, so we decided to go back to the hotel.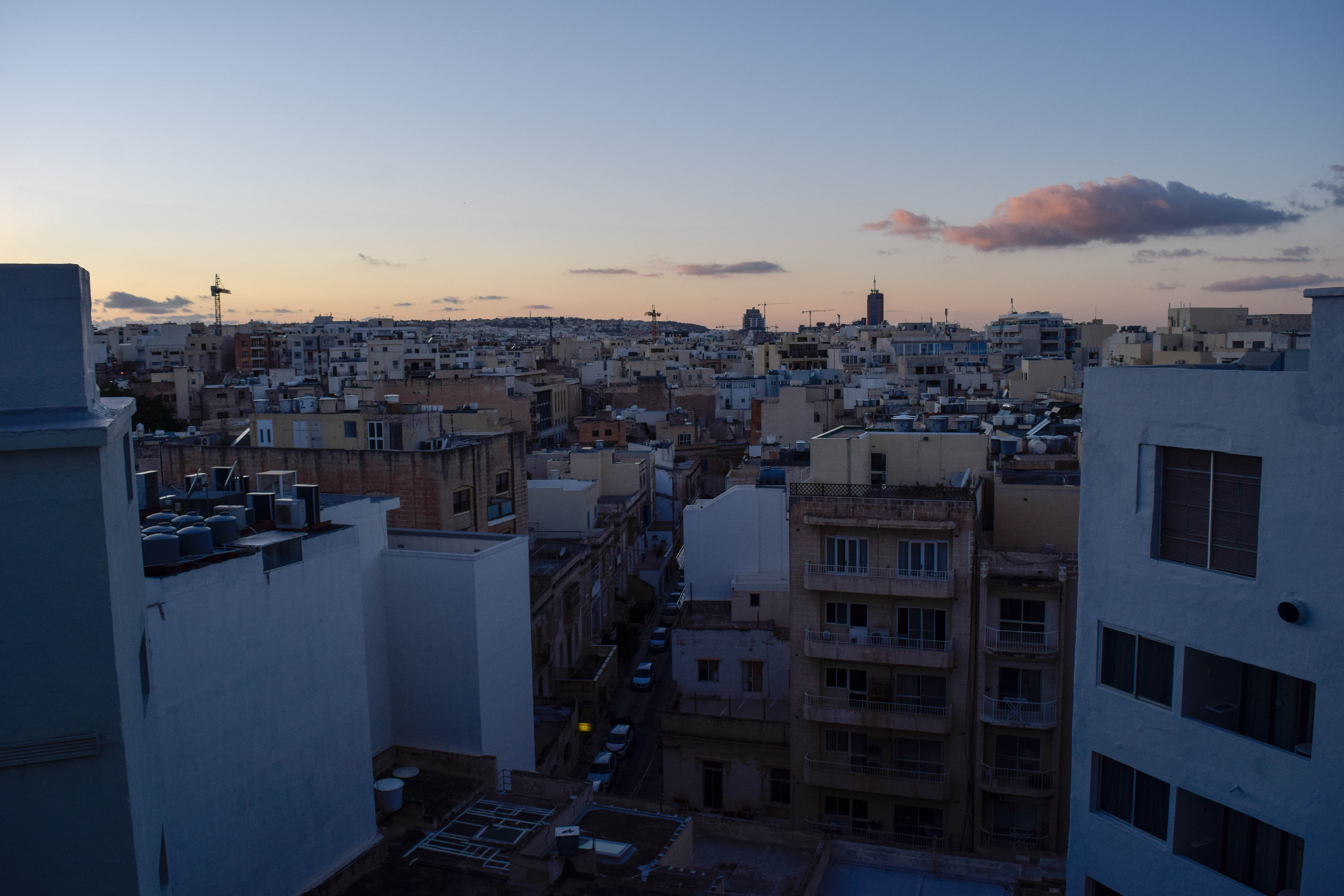 The following day, we woke up and got the chance to talk to a Maltese immigration lawyer, Giuliana, who talked a little about what she deals with on a day-to-day basis. She explained to us the process that refugees go through in order to gain a certain protected status and how sometimes the system abuses this. An example she mentioned is that major construction companies would hire Maltese people to work for them, but would rather hire refugees or people waiting for immigration status because they can pay them less. Something quite interesting to note is that she mentioned that Maltese culture should be protected and preserved. It's a sentiment I heard once before in a country full of immigrants that seems a little weary towards immigration because they want to protect its "culture."
After hearing both the Jesuit working in JRS and the Maltese immigration lawyer, I felt as if I had gained two different perspectives on the complex issue. It allowed me to understand it from a moral and legal standpoint. SLA Sam then led us to find the best shawarma in all of Malta and then explored the beautiful city of Valletta. In the evening we went to a small little restaurant called Legligin that served us a six course meal with almost every meat you could think of followed by delicious limoncello.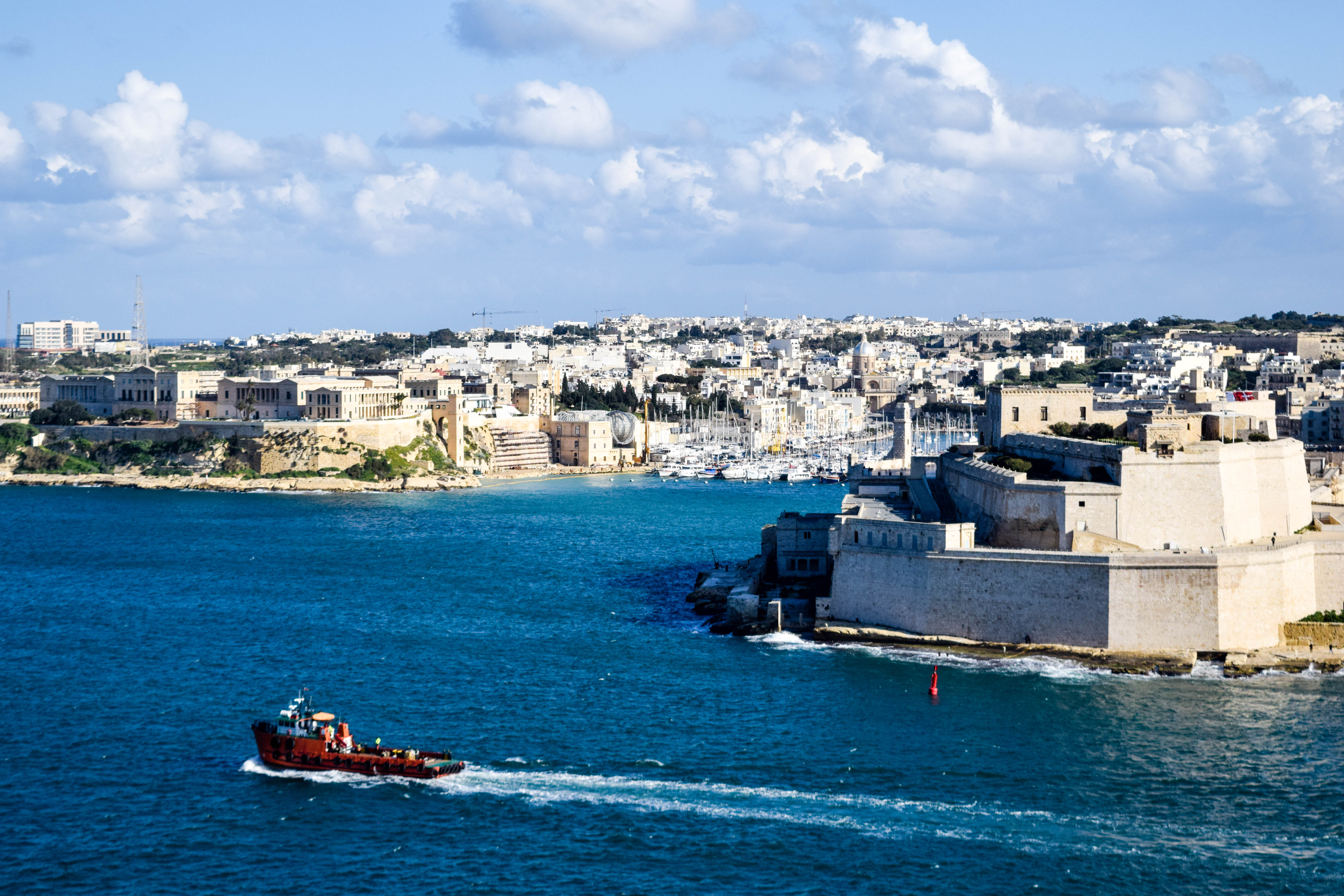 We woke up the next morning and saw the beautiful Grandmaster's Palace and then let free to roam around the area which was not too far from Valletta. From seeing gorgeous gardens, a big fortress protecting the dock with a beautiful view, a LOT of cats, and a doing lot of walking, it was a fantastic way to wrap up the weekend. Malta for me was everything and more and I highly recommend going with an open heart and mind and embrace the beautiful complexity that this country has to offer!