Student: Emily Tolley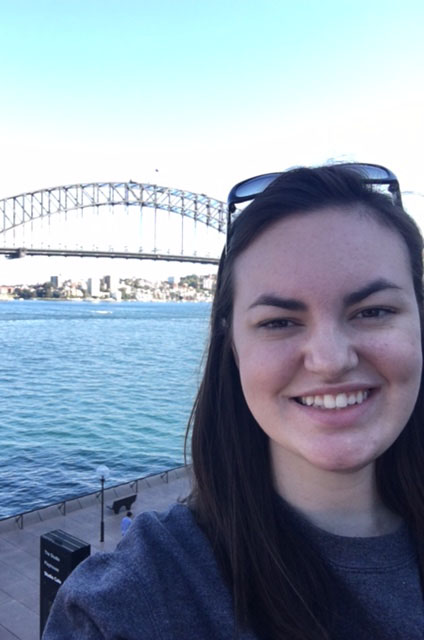 Name: Emily Tolley
CSA Involvement: CSA Student Worker, Loyola 4 Chicago Leader
Graduation Year: 2018
Major: Social Work
ABOUT YOU

Where are you from?
Cleveland, Ohio
What do you like to do in your free time?
I love to go to the movies, read, write, and travel when I have time. I also always enjoy spending time with family and friends.
MY COMMUNITY SERVICE & ACTION EXPERIENCE
Why do you engage in the community?
I have always felt a calling to help others, which has moved me to engage in service opportunities. I volunteered all throughout high school in different capacities and this engagement followed me to college. I want to give back to others and become a part of something larger than myself. I think that service and action allow me to do that in a profound way.
What is one of your favorite stories from your community engagement experiences?
I have worked with the same group of students at Centro Romero for almost four years, so I have been able to watch them grow and get to know them. One day the students were getting settled in and taking out their homework when a girl I have developed a strong rapport with turned to me and said, "I usually hate Mondays because it's the beginning of week, but I like them because that means I get to see you." That small, simple statement made everything worth it. All the frustration and stress of the day went away. Having my presence acknowledged made me feel like my dedication to service was worthwhile and this is something I will always remember. Even a small thing that you do, such as showing up can have a meaningful impact on somebody.
BEING A RAMBLER
How are you involved at Loyola outside of CSA?
I was involved with CLC for two years and I am a member of Loyola's National Honor Society.
What advice would you give to an in-coming student at Loyola?
My advice would definitely be to make time to study abroad. During my first semester of Junior year, I studied abroad in Melbourne, Australia and absolutely loved it! I had an amazing experience, got to travel, and made great friends all while obtaining credits toward my degree. It is a life-changing experience that I would highly recommend to everybody.