Student: Gabriella Stec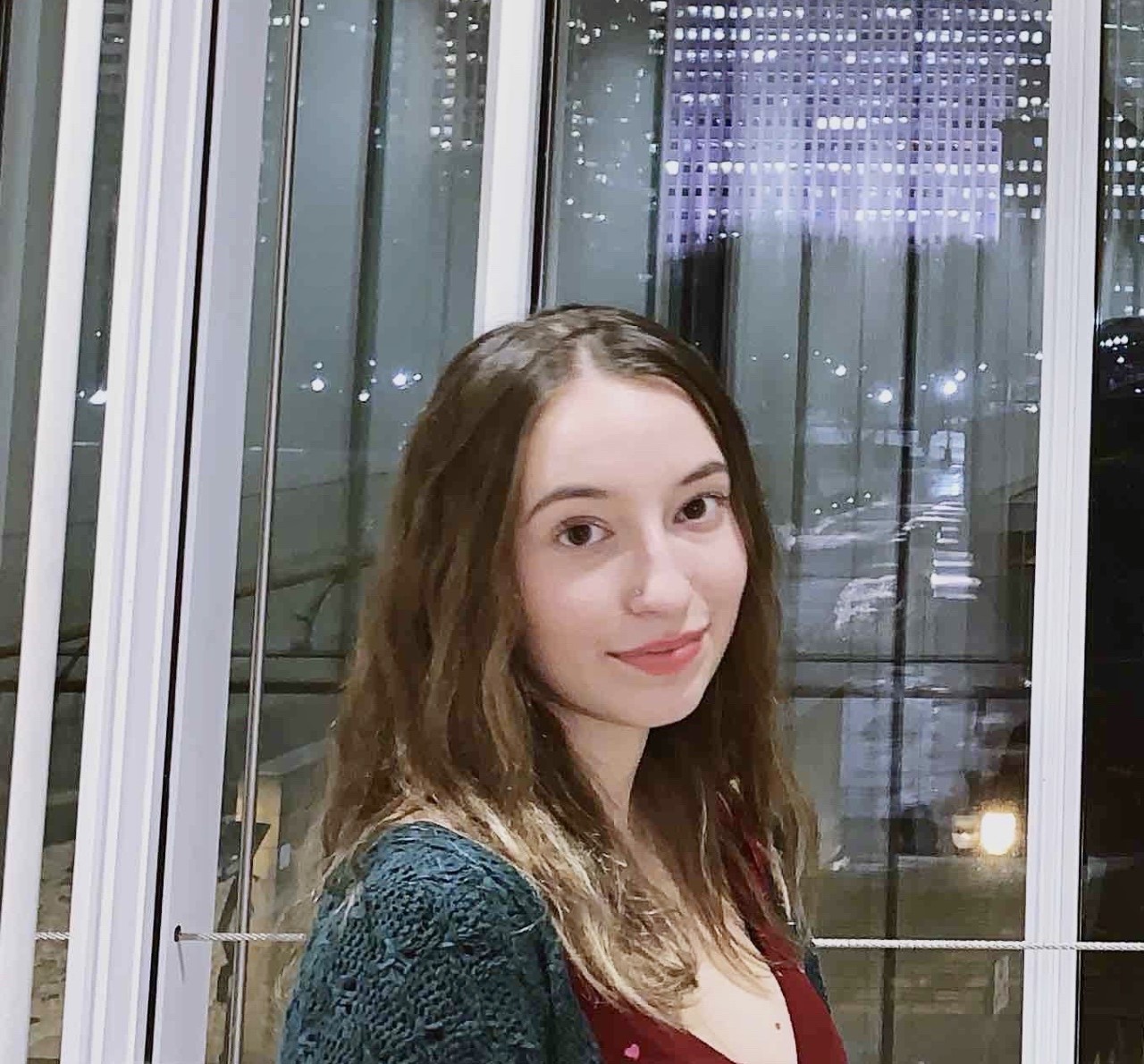 Name: Gabriella Stec
Year in School: Junior
Major: Psychology
Minor: Bioethics
About You:
Where are you from?
I am from a small community on the outer part of West Chicago called Maywood.
What do you like to do?
I really like to run (but only when it is warm outside because I hate being cold). I also love to make art projects and paint. Although, I would have to say the main thing I like to do in my free time is community service both through my community at home and through my community at Loyola.
My Community Service & Action Experience:
How are you involved in Community Service & Action?
I have been a part of Loyola4Chicago since I was a freshman. I served at the Misericordia site doing yoga and sewing with the residents. When it is safe for us to go back to our service sites in the future I will be serving as a leader. I am also involved in the SSJDG (Summer Social Justice Dialogue Groups) which is a discussion group where we have conversations about current social justice issues.
Why do you engage in the Community?
Engaging in the community gives me a sense of satisfaction and forward movement in addition to having a positive impact on others. It can be very easy to get overwhelmed by the needs of the community as well as the current social justice issues, but community engagement is a good way to channel these feelings. It also provides me with a community of like-minded people who have the same passion for community service as I do. Most importantly it is an amazing way to help others in a variety of ways.
How do you envision living out the call to "Build the Greater Good" after you graduate?
After I graduate, I hope to first take a year of service, although I don't have the specifics in mind yet, I know it will be focused on "Building the Greater Good." After that I hope to work as a doctor with an at-risk population that does not typically have access to healthcare.
Being a Rambler:
How are you involved at Loyola outside of CSA?
I am a part of the American Medical Student Association on campus, I am also a part of the Polish Student Alliance, and the commuter life in addition to my involvement in CSA.
What makes you most excited for the upcoming school year?
I am excited to finally be an upperclassman in this upcoming school year. I am also excited to start making more connections and experience new things as Loyola navigates through the unknown together.
What advice would you give to an incoming student at Loyola?
I would say be patient with yourself! College is a new experience and you are going to be experiencing a lot of new things. It is perfectly normal to take time to find your people, your major, your future goals etc. Even if everyone around you seems to have it all figured out, they are probably struggling with something, too. Don't compare yourself too much and take the time to really know yourself instead.