Student: Salena Ibrahim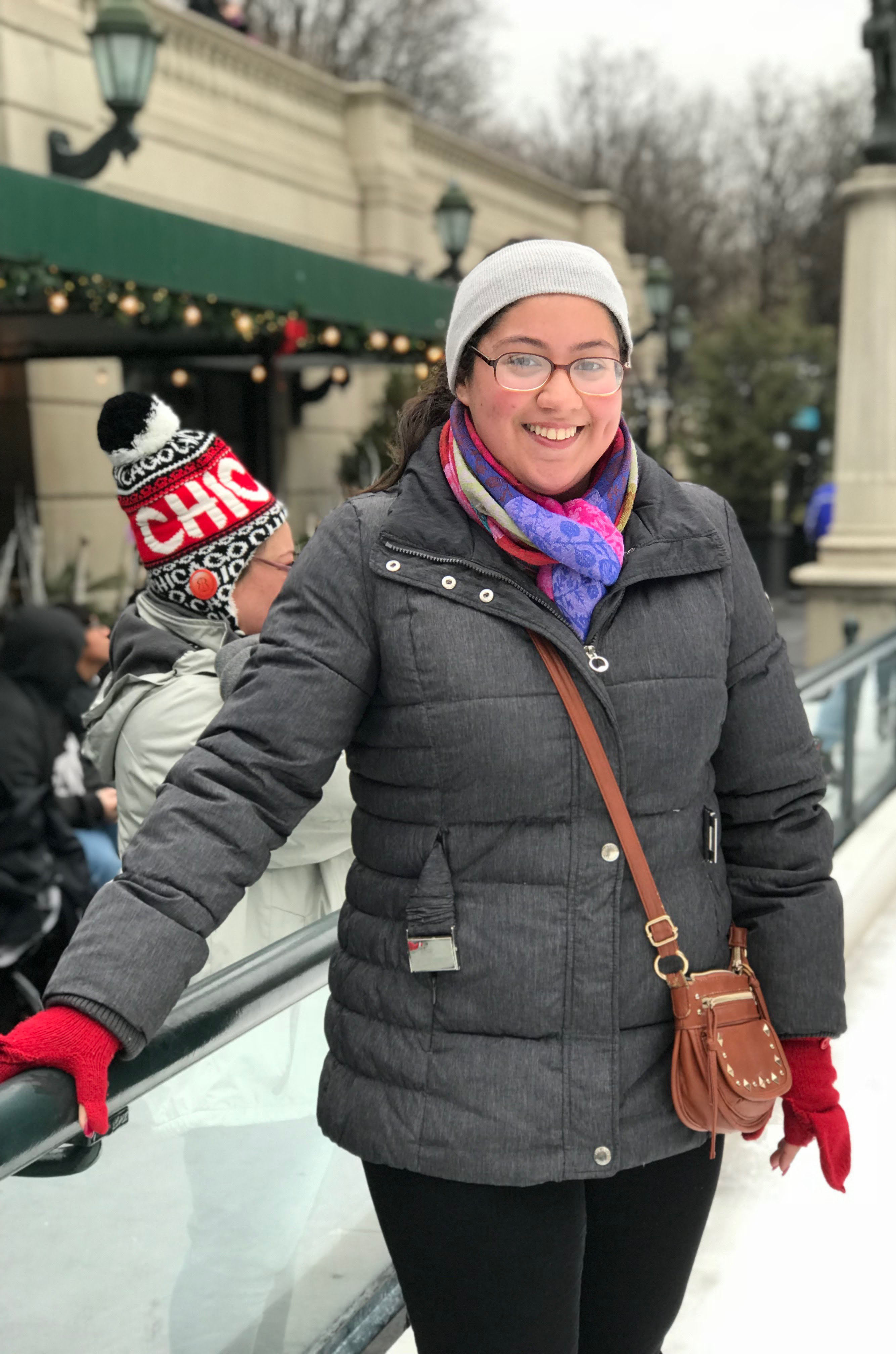 Name: Salena Ibrahim
CSA Involvement: RA for Service and Faith Learning Community
Year in School: Sophomore
Major: Secondary Education and English
Minor: Catholic Studies
ABOUT YOU
Where are you from?
Oak Lawn (South Suburb of Chicago)
What do you like to do in your free time?
I absolutely love reading books and watching movies with friends.
COMMUNITY SERVICE & ACTION
Why do you engage in service and action?
I think it's important to build bonds and relationships with others based on an understanding of how vulnerability has an impact in each of our lives. And it's an important part of my faith life!

What is one of your favorite stories from your experiences of involvement with service and action?
A particular time at St. Thomas of Canterbury Soup Kitchen, I had both a fun and enlightening conversation with one of the guests being served. I learned so much about his personality, and he gave me a lot of great advice. The best encouragement was that I should take risks in my life if it meant finding my passion.
How do you envision living out our mission of building greater good past your time at Loyola?
I am hoping to use all the knowledge and experiences I've had at Loyola to build a more inclusive and equitable classroom environment once I begin teaching. This might include reading books with a variety of social identities represented or mentoring students through a school club or organization.
BEING A RAMBLER
What is your favorite place on campus?
Definitely anywhere near the lake! The James Bond Reading Room (well at least that's what I call it) on the third floor of the IC overlooks the lake without the cold wind!
What advice would you give to an in-coming student at Loyola?
Don't be afraid to ask questions and push yourself to be open to change.