Student: Sumayyah Haider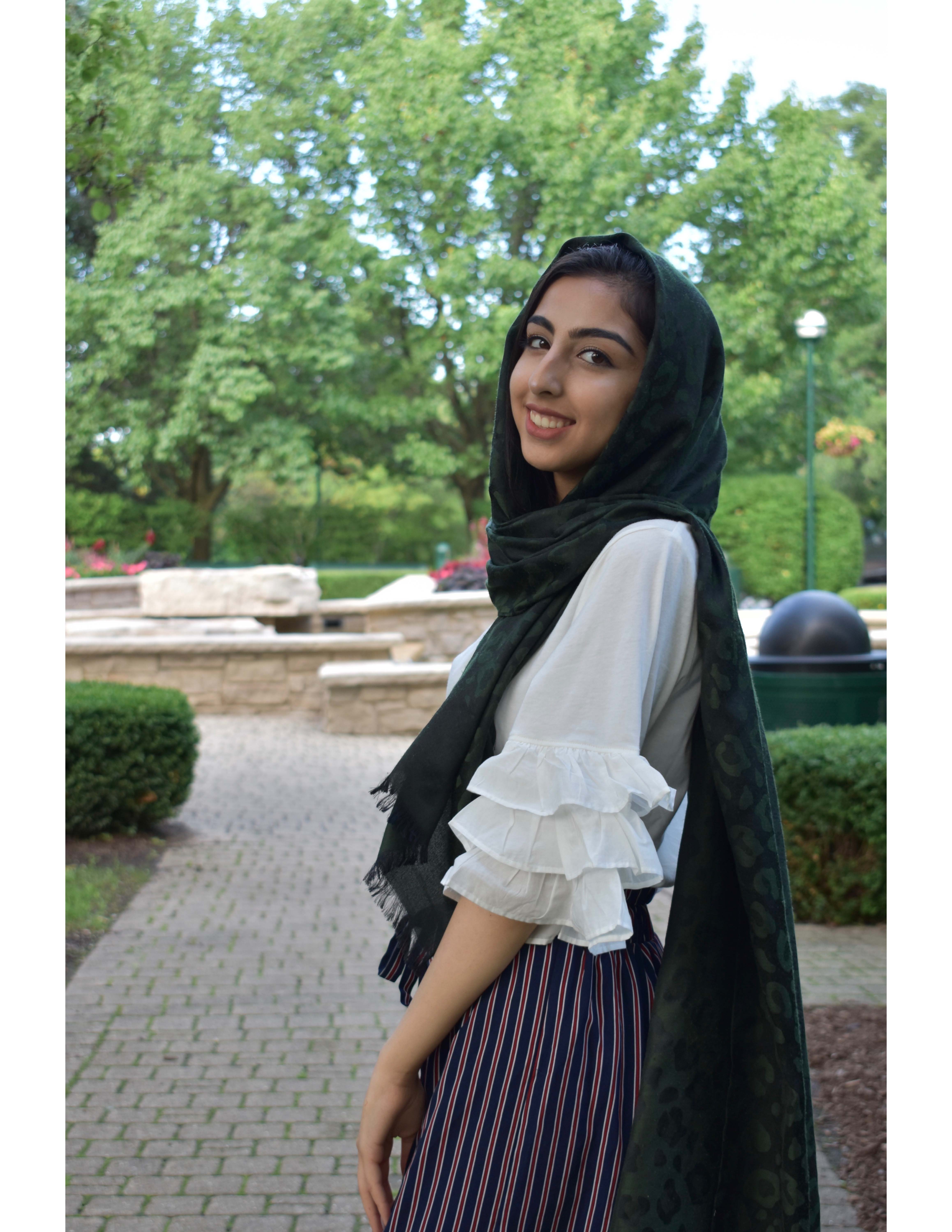 Name: Sumayyah Haider
Year in School: Junior
Major: Sociology
Minor: Bioethics
About You:
Where are you from?
I grew up in Memphis, Tennessee and I attended high school in the northwest suburbs of Chicago.
What do you like to do?
In my free time I enjoy learning new recipes, finding new music, going to concerts, being outdoors, and just spending time with friends and family
My Community Service & Action Experience:
How are you involved in Community Service & Action?
I am an LUCServe leader this year, and I'm looking forward to helping other students engage with the communal issues and get involved in service on and off campus.
Why do you engage in the Community?
Growing older, I've started to realize how much of my "individual" successes and progress is the result of the people and resources around me. I wouldn't have gotten to where I am at today if it weren't for the support systems in my community. I think that's safe to say for most people, and that is why I think it is incredibly important for us to keep giving back to our community, to support the continual growth of each other.
What is one of your favorite stories from your community engagement experiences?
I had been regularly volunteering as an after-school tutor for the kids at the Rohingya Refugee Cultural Center. At the end of our tutoring sessions, we spend some time playing games like duck-duck goose. Some of my favorite experiences have just been goofing off with the kids after a hard study session. They're always so energetic and it is the best feeling to see them light up and let loose in our time together no matter what stresses or problems they've been experiencing at home.
How do you envision living out the call to "Build the Greater Good" after you graduate?
Creating awareness is the first step in creating any change and advancing social justice in the community. To do that, I intend to keep myself informed on current events and issues that marginalize those in my community. I also plan to continue working with organizations similar to LUCserve and Loyola4Chicago that give me the opportunity to engage with my community and encourage discussion around existing issues.
Being a Rambler:
How are you involved at Loyola outside of CSA?
Outside of CSA I am a Wellness Advocate, I am also an active member of the Muslim Students Association on campus and Bioethics club.
What tips do you have for building and maintaining community in college?
Don't be afraid to say hi and start a conversation with anyone. People are much more open and personable than we expect them to be. You'll build supportive connections that you will be carrying with you just by taking the first step of saying hello.