home_news
Young Filmmakers Contest 2023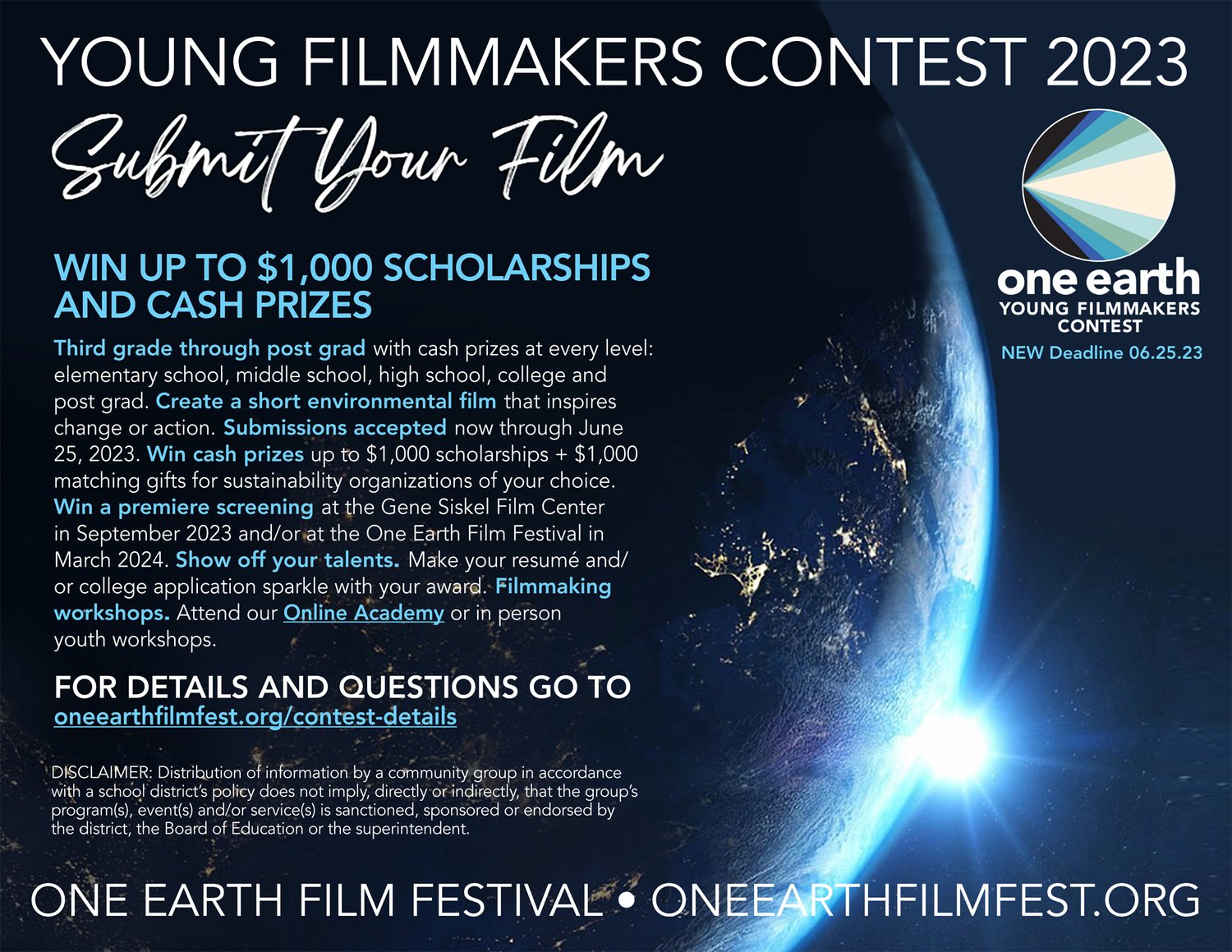 We are excited to share the details of the 2023 One Earth Young Filmmakers Contest. As a reminder, the sponsoring organization is a non-profit centered on empowering youth and elevating their voice in the environmental conversation. Entering the contest is free.
The One Earth Film Festival, the Midwest's largest environmental film festival, invites students from 3rd grade to age 25 to submit their short environmental films to the Young Filmmakers Contest by June 25, 2023.
Winning films will be screened at the Gene Siskel Film Center (Chicago, Illinois) in September 2023 and/or at the One Earth Film Festival in March 2024.
Scholarship awards, prizes, and matching grants (from $100 to $1000) for 3 to 8-minute films or 45+ second animations.
Visit One Earth Film Festival Young Filmmakers Contest for details and to see past winners, visit their winners page.
A 2-minute video explains what the Young Filmmakers Contest is all about: