home_news
Ice Cream Social: A Journey of Advocacy, Connection, and Communication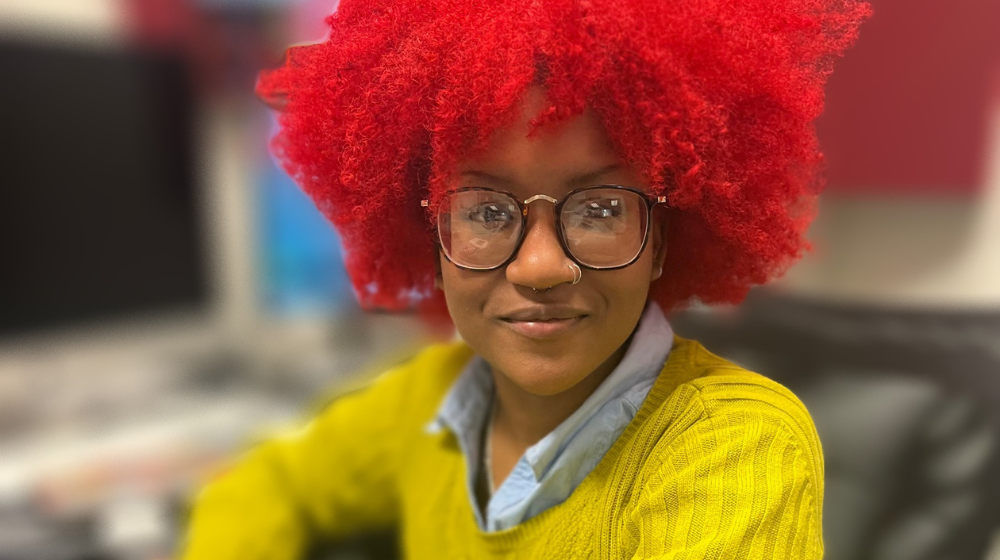 As a junior environmental policy enthusiast minoring in Spanish, Warren has taken the podcasting world by storm with her show, Ice Cream Social. Recently invited to appear as a guest panelist for Northwestern University's "Let's Hear About It! Podcasts, Literary Studies, and the Public Humanities" workshop, Warren shared what sparked her interest in podcasting, how Ice Cream Social came to be, and the experiences that have resonated with her the most.
Warren's journey as a podcaster began in 2021 when she attended an organization fair at Loyola and met Gwen Brown, the podcast director at WLUW 88.6 FM, Loyola's student-run radio station.
"She showed me what I might be able to do in the studio, and I presented her my first idea, which was about Queer hijabi women," Warren said.
This encounter fueled Warren's desire to use her platform to champion social advocacy and connect people, cultures, and ideas over the airwaves.
"One night, I sat in my dorm formulating what makes a quality podcast. The next day, I had Ice Cream Social," Warren said.
Ice Cream Social is a talk show "for Women of Color by Women of Color," where Warren and her guests discuss social issues with no fear or limitations.
"Podcasting is a powerful tool for creating change and reaching a wide audience," she said.
Warren hopes that her show will spark conversations and empower others to start podcasts of their own. Her hard work and dedication led her to become the Podcast Director at WLUW. Adding to this, Warren's work has also caught the attention of Dr. Elizabeth Hopwood, the Program Director for the Digital Humanities Department at Loyola Chicago, who invited her to present at Northwestern University's "Let's Hear About It! Podcasts, Literary Studies, and Public Humanities" workshop. At the workshop, Warren will be presenting what podcasts can look like in an academic setting with a focus on diversity and inclusion.
"I have always had a passion for representing extremely marginalized groups," Warren noted. "As a Black and Queer woman in America, I experience extreme marginalization, but was curious as to what others' struggles looked like outside of my community."
Warren will be joined by a panel of three other graduate student podcasters and plans to tackle the issue of fostering intersectionality in podcasts at a predominantly white institution.
"Diversity and inclusion are pertinent to each presentation," Warren shared. "My presentation will cover the difficulties and intricacies behind having such a controversial and striking podcast... I plan to have more information on what works best for me with my podcast."
To learn more about how academia can maximize discourse on social advocacy through podcasting, please join Imani Warren for "Let's Hear About It! Podcasts, Literary Studies, and Public Humanities" workshop. The workshop is free and open to the public and will be held in-person in room H108 of Harris Hall on 1881 Sheridan Road, Evanston, Illinois. Please contact Northwestern's Comparative Literary Studies Program Coordinator Phil Hoskins at complit@northwestern.edu for more information.