home_news
Google and Uber One score touchdowns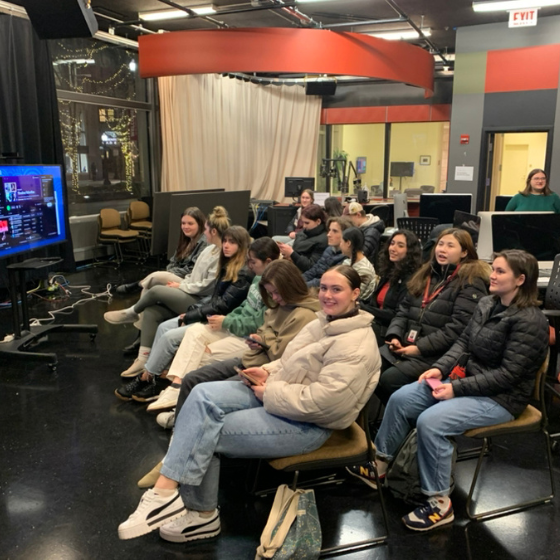 Every February, the best of the best meet in front of screaming fans and gut it out for a shot at greatness. They leave it all on the field. And when it's over, a winner is declared: the best Super Bowl commercial.
And yes, they also play a football game.
This year, three days before the Super Bowl, the Public Relations Student Society of America Loyola chapter invited two School of Communication professors and a roomful of students to view — and debate — the best of the commercials released before the big game.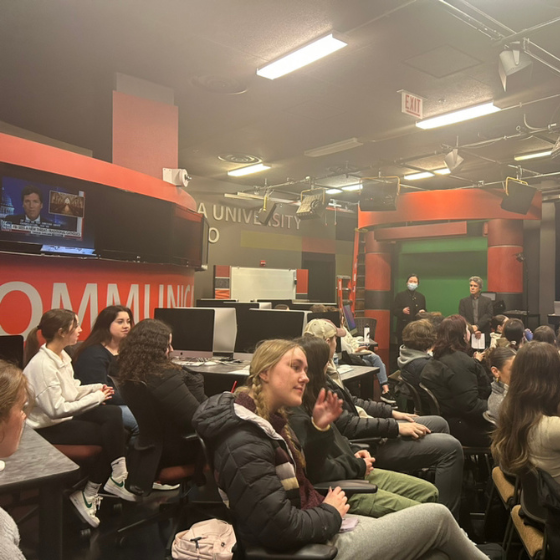 Google, long known to play second fiddle to Apple when it comes to creative, emerged victorious with its ad for the new Pixel phone with in-camera photo editing.
"Google's 'Fixed on Pixel' commercial was a brilliant product demo done with Super Bowl-worthy style, a great music track, celebrity cameos and humor," said Chuck Rudnick, instructor in creative advertising.
The students loved it, too, awarding it 3.66 on a 4-point scale.
"Google's pixel ad is a great example of combining informativeness and entertainment at the same time, and it shows the product benefits in a smart yet relatable way to the consumers," said Jing Yang, assistant professor of digital advertising.
Humor is a great way to earn attention for a Super Bowl spot. "The agency is always trying to create a spot that will get people in a bar to stop talking because the ad is so compelling," said Rudnick.
PRSSA President Hannah DeBok set up real-time voting so students could rate the ads, and PRSSA Communication chair Ceceilia Voss tabulated the results. All rating was done before the professors talked about each ad.
"Having the ability to do a live poll during the event added a fun interactive element, but it was also eye-opening," said DeBok. "To see how Loyola students ranked Super Bowl ads compared to global media critics like Ad Age was an unexpected benefit to the live polling; seeing our favorite commercials ranked highly in the media was encouraging. Loyola students are able to analyze, critique, and articulate their opinions — and the professionals agreed!"
Not all spots came up winners. Students thought Hyundai's electric car ad featuring Kevin Bacon as a dorky dad fell flat. And T-Mobile's attempt to revisit "Grease" with John Travolta didn't engage them.
"Too soon!" said one student, referring to Olivia Newton John's recent death. "I don't know him, but he's gross," said another, about Travolta.
The students also didn't connect with the bromance between T-Mobile spokespersons Zack Braff and Donald Faison (JD and Turk on "Scrubs," which was last produced in 2010).
"Don't forget that our students are a very narrow demographic," said Rudnick. "They may or may not be the group advertisers mean to target.
Other high-scoring ads were "Diddy Jingle" for Uber One (3.54), "Stallone Face" for Paramount Plus (3.48), "Cash Back Clueless" for Rakuten (3.26) and "Breaking Bad" for Popcorners (3.17).
"Uber tapped into nostalgia in a meta commercial about how to make a commercial," said Rudnick. "The result was a funny series of classic tunes rewritten to sell Uber One and get stuck in your head."
As the US media landscape has demassified, the Super Bowl remains the largest, most viewed event in our culture.
"Anything that sells for $7 million for 30 seconds is worth talking about," said Rudnick.