archive
Congratulations to SOC's Eight Student Crystal Pillar Award Nominees!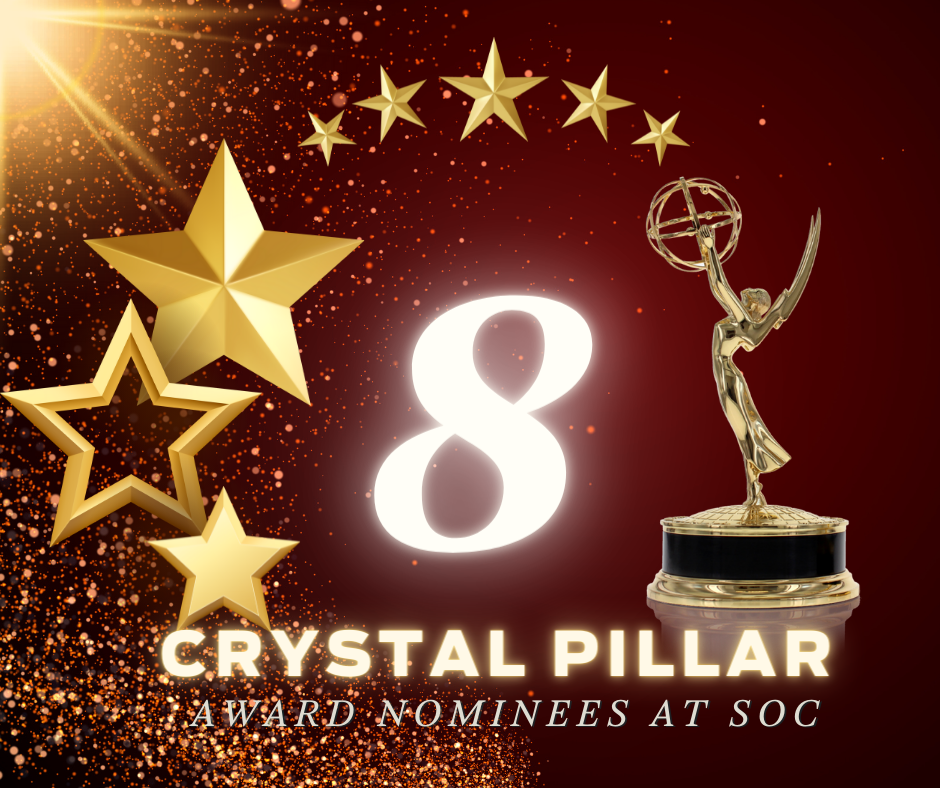 This year, the School of Communication has eight nominations for student Crystal Pillar awards (the student version of the Emmys) for the Chicago-Midwest region.
The nominations include students directed by Elizabeth Coffman, John Goheen, Richelle Rogers, Ayesha Abouelazm, and Ben Uribe, and are as follows:
Category C-3 Arts & Entertainment/Cultural Affairs
On the Record – Asia Singleton (Richelle Rogers, John Goheen)
How Jeff Lynne Got Those Fat-Sounding Drums – Henry Martin (E. Coffman)
Category C-4a Short Form Fiction
Less Than Three – Sabrina Balsink Krieg, Tim Mackle, Rachel Marsden, Olivia McClure, Liam Smart, Makenzie Creden, Molly Hunter, Genevieve Crawford, PJ McMahon, Mary Dixon (Ayesha Abouelazm's class)
Stay Positive – Matthew Fink, Calia Marso, Kobey Davis, Jacqueline Southwell, Mary Dixon (Ben Uribe's class)
Category C-4b Short Form Non-Fiction
For Me, Forgiveness – Mary Rose Hefner (Richelle Rogers)
The Greatest Gift – Lily Chen, Makenzie Creden, Gabe Paredes, Sydney Williams (Elizabeth Coffman's class)
Category C-6 Public Service Announcements/Ads
Get Vaccinated! – Joshua Miller, Asia Singleton, Laura Godoy Figuera (John Goheen)
Archview Restaurant – Jacqueline Davis, Tanvi Soans (John Goheen)
The awards will be presented on Saturday, December 3, 2022. Watch Chicago Emmy Awards on CAN-TV19 at 7 pm and the Red Carpet Pre-Show at 4:30 pm at chicagoemmy.org! Click here.