archive
Loyola's School of Communication plans 10th anniversary celebration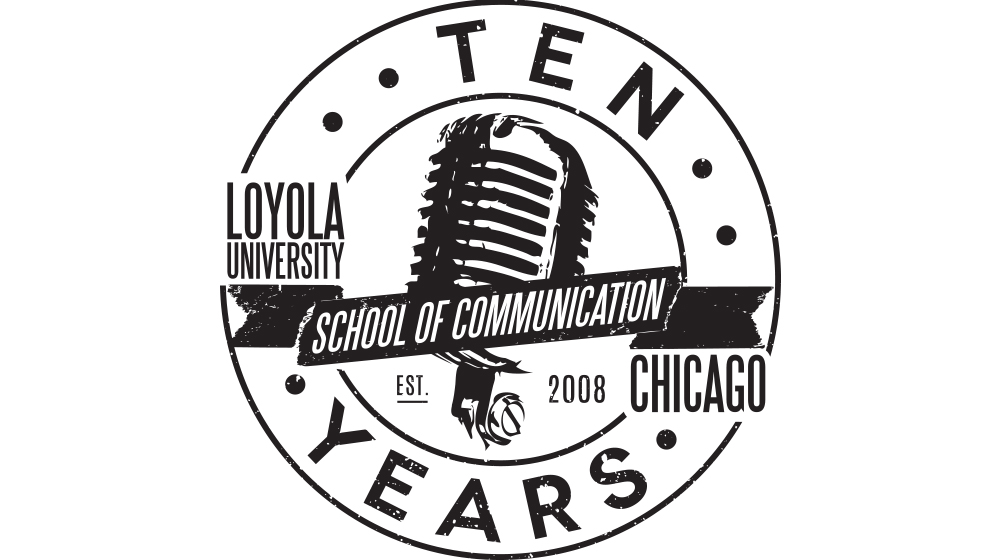 Loyola University Chicago's School of Communication is celebrating its 10th anniversary with an outdoor concert, an Octoberfest, a spring gala, and other events throughout the 2018-19 school year.
The yearlong celebration with also mark the 40th anniversary of WLUW-FM 88.7, Loyola's student-run radio station, and the 50th anniversary of the Phoenix, the university's student newspaper.
The School of Communication opened with the start of the 2008-09 school year in a new high-rise at Loyola's downtown Water Tower Campus. The school's headquarters features a state-of-the art television studio, the latest in video cameras and audio equipment, multiple computer labs and a lab focusing on video game research.
The school has seven undergraduate majors in multimedia journalism, film and digital media, advertising and public relations, and communication studies. There are also two graduate programs in digital media and storytelling and global strategic communication.
Among the events planned to celebrate the School of Communication's 10th anniversary:
WLUW 40th Anniversary Kick Off Concert: A concert on the East Quad, 6 p.m. Friday, Sept. 7 featuring three bands: Deeper, The Slaps, and The Valley, live art, and the chance to win a trip to Iceland.
10th Anniversary Art Opening: A new art exhibit on international advertising opening 5-7 p.m Thursday, Sept. 13 in the School of Communication lobby.
Puppy Pop-Up: Come play with adorable shelter puppies 2-3 p.m. Wednesday, Sept. 19
in the School of Communication lobby.
10th Annual October Fest: Brats, beer and music 3-5 p.m. Friday, Oct. 26 in the School of Communication outdoor courtyard.
Giving Back with the SOC: The month of November is devoted to a food drive and other charity events as the School of Communication honors the Jesuit social justice mission.
WLUW Alumni Takeover: Alumni join DJs at WLUW to return on air the month of February to reminisce and play their favorite music.
10th Anniversary Bash: An April 5th gala in Wintrust Hall where students, faculty, staff and alumni toasts the school's 10th anniversary.
Phoenix Commemorates 50 year Anniversary: Loyola's student newspaper marks its golden anniversary with articles and special features throughout the year.
Souvenir 10th anniversary T-shirts are also available for sale in the School of Communication.
For more information, keep checking the School of Communication website or contact SOC Event Planner Genevieve Buthod at gbuthod@luc.edu or 312 915-6972.