archive
Professor named Director of Illinois Film Office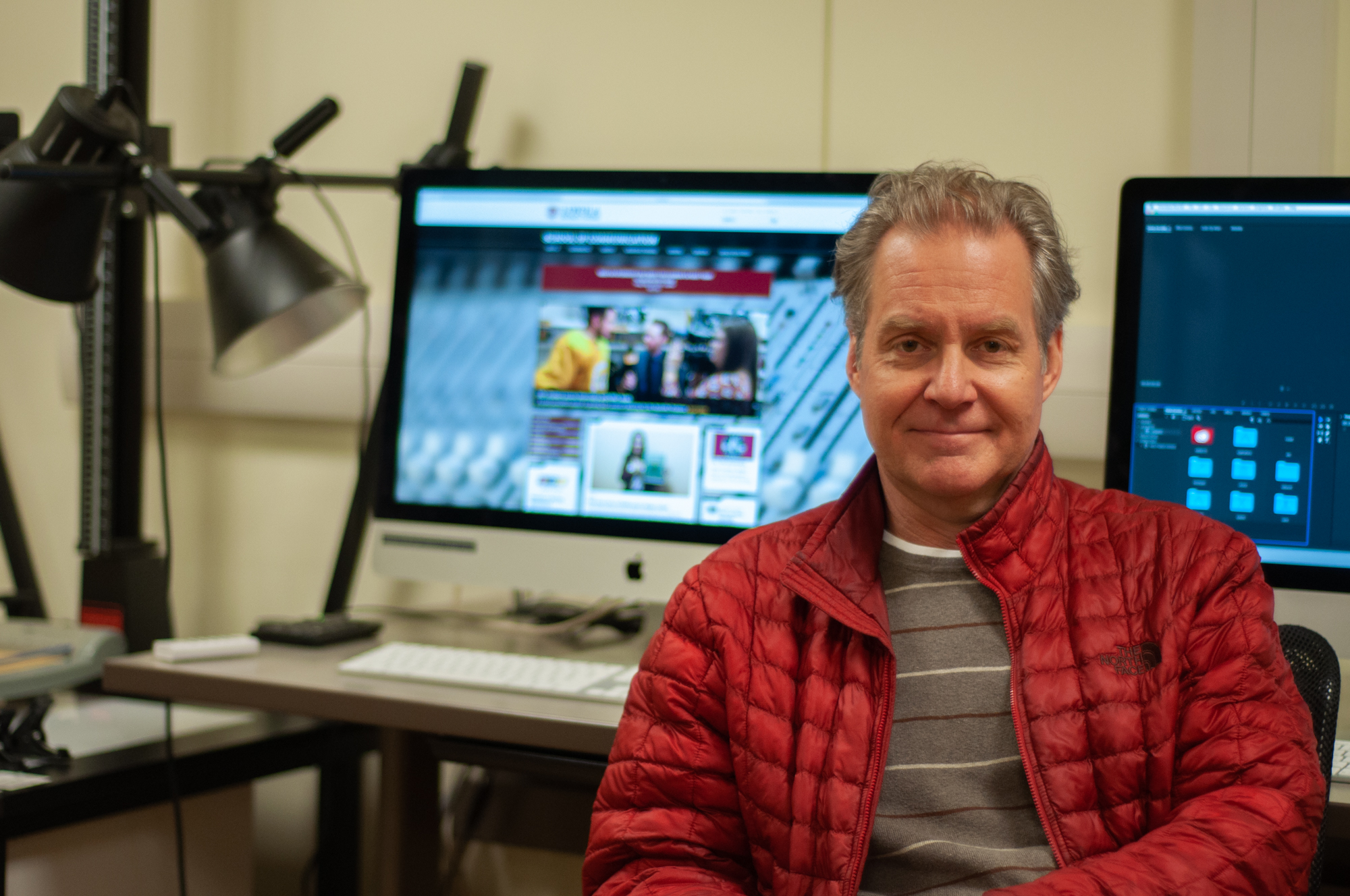 By Carla Rogner
Peter Hawley, a filmmaker and adjunct professor at Loyola, has been named as the new Director of the Illinois Film Office.
The Illinois Film Office promotes the state as a production center for film, television and commercial advertising, from providing initial location services, to working alongside local vendors, unions. It also offers tax credits to film and television production companies, which has been integral in growing a competitive film industry in Illinois.
In his new positon, Hawley will work to sustain and grow the film and television industry in Chicago and Illinois. He said he is excited for this next step in his career.
"It brings in a bunch of different things I am interested in like helping young people get jobs, film and business so I am just thrilled to be able to tie all of that together in one job," Hawley said.
Hawley has been an Illinois-based filmmaker for the past 30 years and has been an adjunct professor in Loyola's School of Communication since the fall of 2017.
Last year, the Illinois film industry showed a 12% growth, according to a press release from Governor J.B. Pritzker. Hawley said he wants to "keep it that way and grow it."
Illinois was home to a record nine original television programs. Streaming services and Cable expanded their production in the state, with Comedy Central, Showtime, Netflix, Amazon Studios, and, for the first time, HBO all choosing Illinois. The combined total of 332 television, film, digital and commercial advertising projects generated $474 million in estimated Illinois spending, resulting in 13,848 job hires and nearly 4,000 individual businesses providing goods and services to the industry.
Hawley also said it is important to grow the workforce and bring jobs to the state and to make sure Illinois has the best crews, stages and facilities so big productions can come to the state and be successful. Chicago is currently home to many major television shows such as Chicago Fire, Chicago Med, Chicago PD, Shameless and Empire.
Hawley has been teaching college students at various universities for the past 23 years. He began his college teaching career at Columbia College Chicago in 1996.
"I have trained a lot of students to get into the film business and part of my job is to strengthen the Illinois film workforce and I think I was attracted to the governor and this department opportunity because of that," he said.
Hawley has taught various classes in the School of Communication, such as Introduction to Video Production and Communication and New Media. He said he hopes that his new position will still allow him to teach classes at Loyola. He has also helped develop some online classes at the university.
"Teaching has been such a big part of my life for the past 23 years, so it would be sad to walk away from it completely," Hawley said. "What makes me, me is being both a filmmaker and an educator."
Throughout his filmmaking career, Hawley has written and directed the feature film, Victimless Crimes, and worked on television commercials, music videos and award-winning documentary films.
John Slania, Acting Dean in the School of Communication, said he was thrilled that Hawley was named to the new position.
"Peter has been a great contributor to the SOC. He's a talented filmmaker and professor, and he's taught our students a great deal. I'm very excited for his new opportunity, and I'm excited that Peter wants to continue to teach for us," Slania said.