archive
Alum Sean Keenehan says Loyola changed his life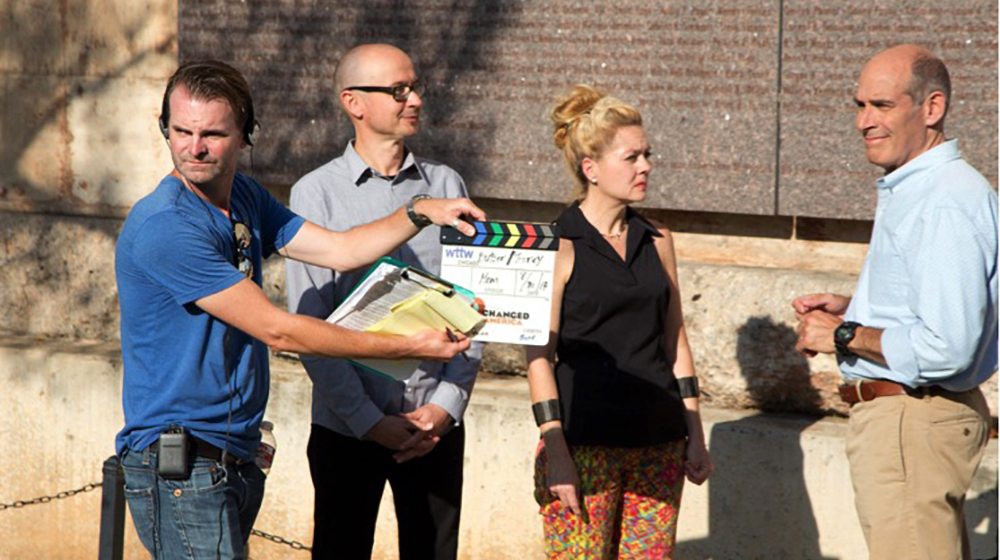 By Julia Barr
Sean Keenehan is a School of Communication alumnus whose perspective on his Loyola education is a bit more nuanced than others.
The current associate producer for PBS' "10 That Changed America," his position requires an intense amount of travel and research. "10 That Changed America" features host Geoffrey Baer traveling the country to chronical landmarks, houses, buildings and other things that changed America.
Keenehan serves as a scout for the show.
"My job is to make life easier for my producer," he said. The show centers around historical infrastructure that transformed America, so Keenehan's job involves "finding interviewees, narrowing story ideas, fact checking historical research, gathering archival images and photographs and tracking down the right images."
As associate producer, he is an integral part of transferring the story to the screen. "Scouting locations, obtaining film permits, meticulously planning and field producing b-roll shoots and interviews in the field is key to storytelling," he said.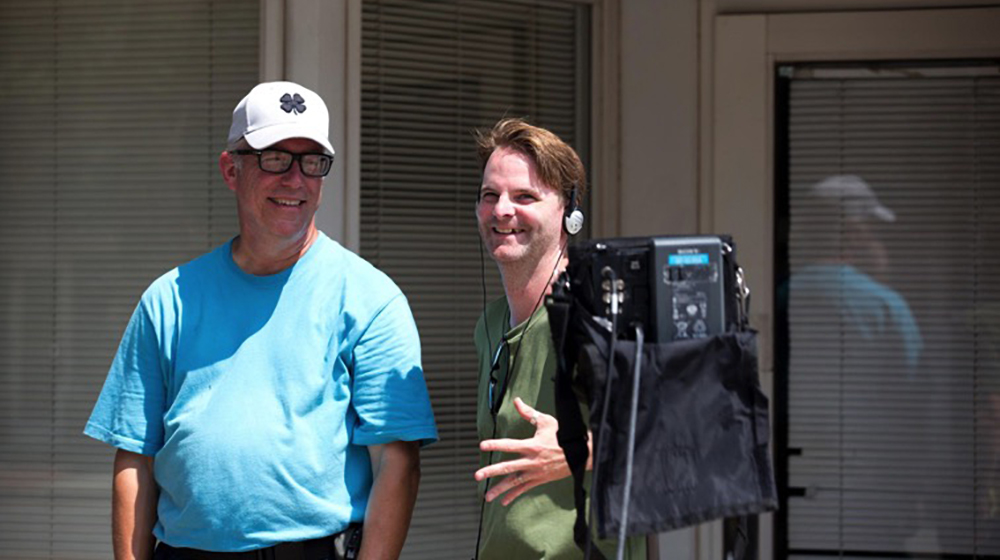 In addition to handling the technical preparations for shoots, Keenehan also considers the producer's vision.
"There is a great deal of trust a producer gives you when you are sent on an assignment as a field producer as his or her eyes. For shooting interviews, much like being a reporter, you must be aware of which interview questions have been asked and if anything is missing."
As intensive as his position is, Keenehan felt that the combination of his internships and education at Loyola provided him the insight and experience necessary to excel. Keenehan initially began his education at Columbia College Chicago, where he double majored in music and music business. After deciding to take some time off, Keenehan left Columbia to pursue a music career and completed an Associate in Arts degree at College of DuPage. He recorded and toured nationally with a variety of pop, metal, and rock bands, but mainly played with the band Left Setter, as a percussionist and guitar player. Keenehan plays drums/percussion and sings background vocals and plays guitar on the side with an acoustic trio.
Eight years later, Keenehan enrolled at Loyola as a communication studies major. He immersed himself in the school's surplus of opportunities, covering the men's soccer team for the Loyola Phoenix, serving as a writer, reporter, producer and editor for Rambler Sports Locker, the weekly sports news show, and as the editor in chief and arts and entertainment editor for the LU Chameleon.
While extracurricular activities gave Keenehan the opportunity to acquire experience, he found that the foundations were formed in the classroom. Professor Beth Konrad's "Studio 51" class was a course in which students wrote and produced a weekly news-magazine format show. Konrad, who is now a professor at Wayne State University, developed the class to enable students to experience the multifaceted jobs of a news studio. Students rotated roles weekly, from technical ones such as directing and camera, to the newsgathering roles of anchors and reporters.
While there were many positions to master, Konrad said that Keenehan excelled in nearly all of them, "He's a marvelous, wonderful, talented journalist."
She also noted that Keenehan was an integral part in the chemistry of the newsroom. "He really was a real force in that class because he exerted leadership and also fellowship with every one of his classmates," traits she believed made the class "so much more enriching for everyone, but also so much more fun."
Additionally, Keenehan was enrolled in the "Writing Across Platforms" course, in which students wrote on topics varying from hard news to science and nature. It ignited in Keenehan the importance of "being able to embody and encompass subject matters." It was this course that made him realize he wanted his coverage to extend beyond sports. His coinciding internships with NBC 5 and WTTW 11 further strengthened his desire to delve deeper into news and explore its layers.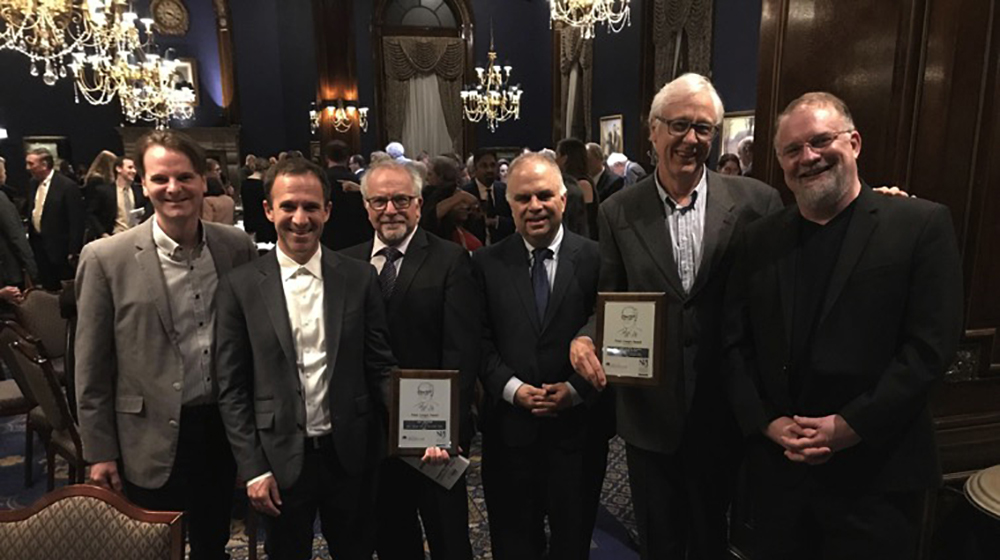 Keenehan believes that his life changed the moment he received his acceptance letter from Loyola.
"Going to Loyola was a life changing experience, it gave me the opportunity to enjoy a new career and life," he said. "It's a community that I embraced and [it] embraced me."
Like alums before him, he found that learning from professors with extensive backgrounds in media resulted in an education reaching far beyond the walls of the classroom. "When you have professors who have real world experience, you're really learning," he said. His professional experience has made him appreciate the values of "the importance of being fair, ethical and unbiased" which were so keenly emphasized in SOC classes.
Keenehan's career recently came full circle this May when he bumped into John Slania, the Associate Dean of Loyola's School of Communication, at the Peter Lisagor awards in Chicago. Keenehan himself was an associate producer and web producer on WTTW's "Urban Nature" program, which received an award that night. Like Konrad, Slania also recalls Keenehan as being a force during his time at Loyola, saying that he was known for an infectious attitude and deep appreciation of his education.
"He had an interesting and different backstory, you couldn't help but pull for him," Slania said.
Following graduation in 2013, Keenehan continued to work as a video editor at NCSA Athletic Recruiting in Chicago, a position which he began as an intern during his first semester at Loyola. In addition to WTTW, Keenehan is also a reporter and editorial assistant for Nadig Newspapers in Chicago. Keenehan continues his musical pursuits, as both an instructor and a freelance sound producer and production manager.
Keenehan encourages current students to completely "submerge yourself in subjects" and be adamant with finding the answers. He advises that they, "take the time to check and source things. Make sure what you're sending off is accurate and what's being looked for. Do your research and do it right."
Photo Credit: WTTW/Beau Brand