archive
Jobs, Internships and More!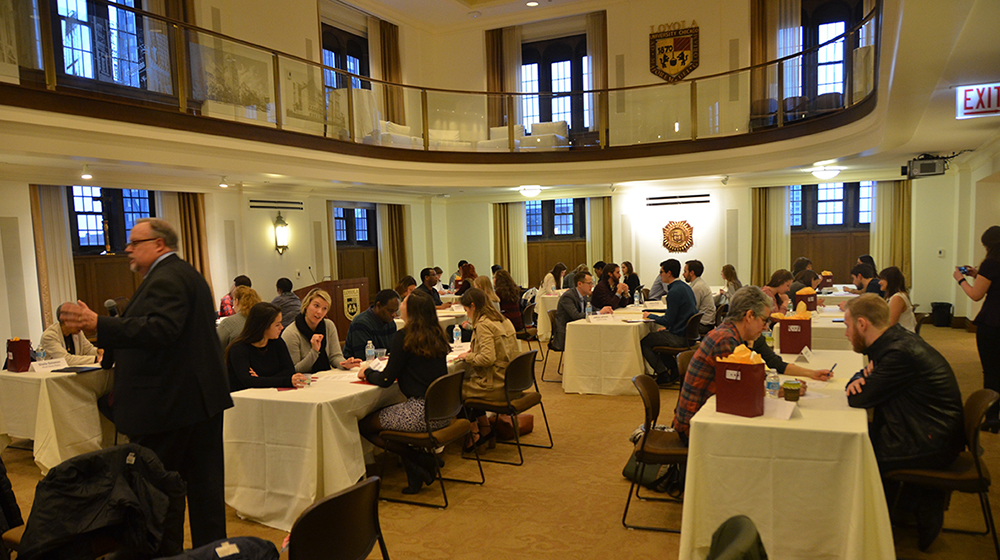 By Maggie Yarnold
Here's a way to jetpack toward a successful career: become engaged in the 2018 School of Communication Career Week, Jan. 30 to Feb. 6.
The School of Communication understands an undergraduate education should progress into a career. Students may feel a sense of anxiety as graduation nears, but Career Week can be a helpful aid in mending those fears.
This year, the Career Week will feature four events: What It Takes to Break In; Resumes that Pop to the Top; Tailor Your Career Toolkit; and Networking & Career Fair.
What it Takes to Break In is scheduled for 4-6 p.m. Tuesday, January 30 in Regents Hall. Experts from across communication disciplines will share their candid advice on how to get a foothold in the field. They will share their stories and the successful strategies of others on breaking into the business. Panelists will describe their description of the ideal intern or entry-level job candidate and how to be that applicant.
Resumes that Pop to the Top, slated for 4-6 p.m. Wednesday, January 31, in Regents Hall, will feature communication professionals from a variety of organizations who will meet one-on-one with students for resume critiques. Run in a round robin style, students gain the opportunity to meet with four or five professionals, including some alumni, for resume and career advice.
Tailor Your Career Toolkit, from 4-6 p.m. Thursday, February 1, in Regents Hall, goes beyond the resume, giving students practical, hands-on internship/job search advice. Attendees will leave with a game plan for the Career Fair, advice on their LinkedIn profiles and a new headshot; valuable practice approaching recruiters and professionals; fashion guidance for interviews and the workplace; and pointers on a successful portfolio/personal website.
The Networking and Career Fair will be 3-5:30 p.m. on Tuesday, February 6 in Kasbeer Hall. It will feature close to 30 communication-specific employers seeking intern and job candidates. Featured employers this year include the Chicago Sun-Times, Walker Sands, Jellyvision, Daily Herald, Kinetic, Velocity EHS, Muslim American Leadership Alliance, and many more.
School of Communication students, such as recent graduate, Nadar Issa, say they have benefitted from the Career Week events.. Issa is now a breaking news and crime reporter for the Chicago Sun-Times. Issa interned with the Sun-Times his spring semester senior year and performed well, which earned him a full-time career; he is working toward becoming a sports reporter.
"It's not exactly what I envisioned, but I don't think I would change where I started," Issa said. "To get back into sports, I first had to move away, because working at a news desk, working breaking news, will help me get to my goal faster."
Internships are extremely important during a student's undergraduate career because they build a student's experience, portfolio and connections. Students are often hired by the company they interned with or are given connections that lead to careers, through the internship, according to Donald Heider, Dean of the School of Communication.
Issa said his internships gained him work experience, research skills and patience. He also said his internship with the Sun-Times put pressure on him, "because at the end of the day, you're still in college. … That really makes you feels like your part of the newsroom, part of the team."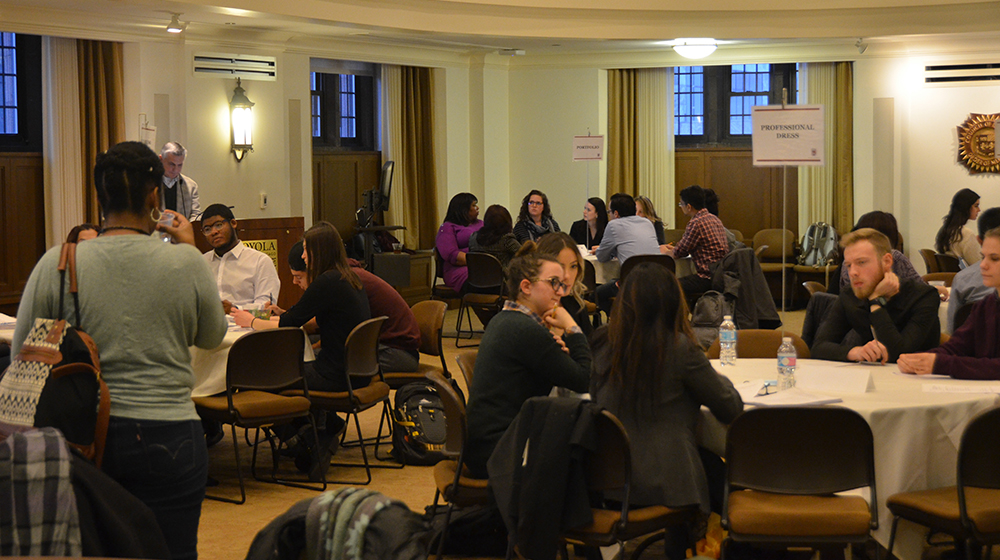 Brenna Hogan, who studied Advertising and Public Relations with a minor in music while at Loyola, is now the account executive at Highwire Public Relations. Highwire works exclusively with technology companies. Hogan said she always knew she wanted to go in to PR, but she didn't originally see herself working in technology.
"I didn't have any tech experience when I started at Highwire and have learned so much since then," she said. "Now I can't imagine myself not working in technology. The industry is fast-paced, constantly evolving and sometimes controversial. Every company is becoming a technology company at this point, so tech PR is really the place to be."
Hogan began as an intern for Highwire in June 2015 and was promoted to account executive by December 2016. She said the experience she gained from internships while at Loyola prepared her for a full-time career.
In this technological age, many applications are online, but nothing competes with making a strong first impression with an employer in-person. The Networking and Career Fair, along with the other events, allows students to make these connections with people directly, so their resumes are moved to the top of the pile, according to Heider.
Career Week began nine years ago and has seen increased attendance every year since its inception. Last year upward of 200 students attended.
"Even if you think you're heading to graduate school, there are tools here that will help you," Heider said.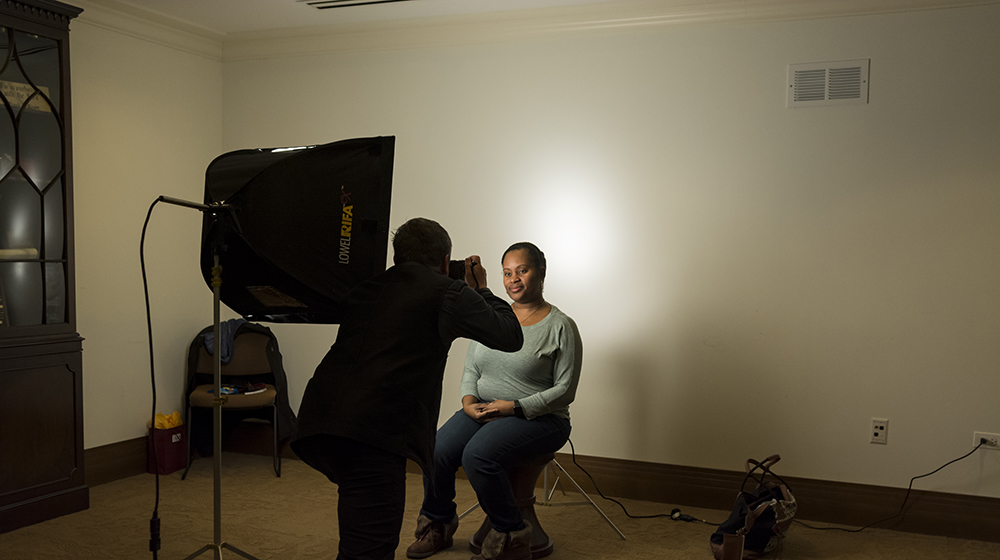 The Tailor Your Career Toolkit night has people set up at small tables and students choose which short presentations to attend. Presentations include ways to develop a low-cost professional wardrobe, how to pitch yourself, a LinkedIn photo station and more.
College studies help students develop the fundamentals of their field, but outside experience and post-graduation immersion into that field are the best way to grow, according to Hogan.
"I'm amazed at the growth I've seen in myself since I joined the workforce full-time," Hogan said. "Now I get to mentor others and see the same growth in them."
Issa said he is also excited to come back to Loyola to see old colleagues and meet new people.
"I'm excited to come back … When I was at Loyola, a lot of people helped me get to certain places," Issa said. "If there's anyone I can help … it would be great to help someone at Loyola."
For more information on School of Communication Career Week, click here: Career Week.