archive
Loyola students offers a slew of coverage for Arch Madness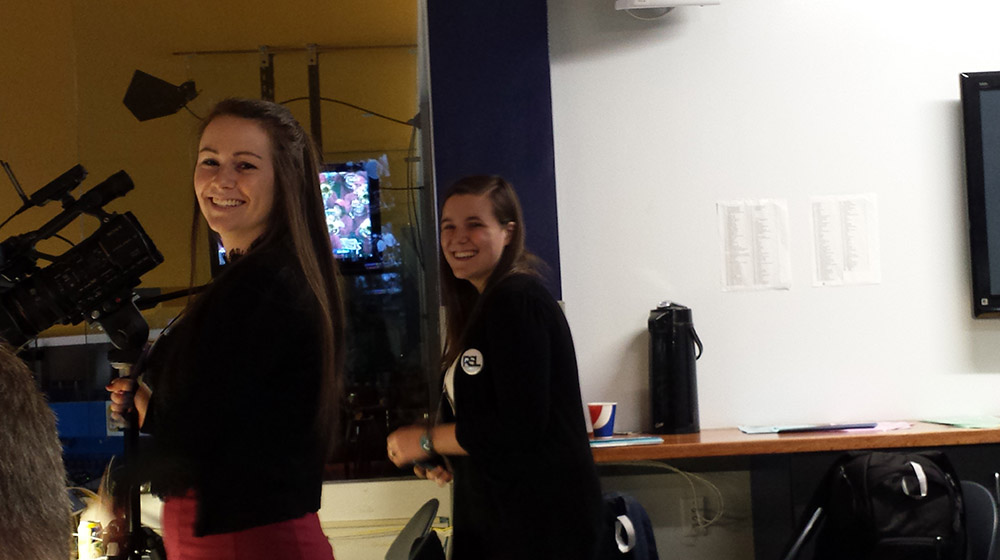 by RSL Staff
Loyola students offers a slew of coverage for Arch Madness
The Rambler Sports Locker and the Loyola Phoenix ushered in March with another trip to St. Louis to cover the 2017 Arch Madness Missouri Valley Conference Tournament. This year marked the fourth time the student media organizations have covered the four-day conference.
By covering the conference, students get valuable professional experience in reporting across multi-media on deadline in a fast-paced environment.
"It's really a great experience for the students," said student media manager Ralph Braseth. "Here in a professional atmosphere, they're working with other professionals. Their expected to behave in a way that is very professional, so in that way I think it's really good for them."
Related: Rambler Sports Locker gets students in the game
This year 10 students converged upon the Scottrade Center to produce stories for print, video packages and social media. For some of the students it was their first time going to Arch Madness, but some have been several times.
"Last year we produced a lot of great videos, great content and I think we'll do it again this year," said senior Beatriz Cabanas, who returned for her second consecutive time.
In addition to writing game stories, and doing game wrap ups for the RSL YouTube channel, the student journalists also shot and edited feature packages on fans and tournament announcer Todd Thomas.
"It was really cool to speak to someone who has such a big impact on the game," said Kelsey Frew, who covered the tournament for RSL for the first time. "I really enjoyed seeing his energy from his perspective and seeing him get the fans hyped up."
Related: The Loyola Phoenix gets in on the 'Madness'
The Rambler men's basketball team came into the tournament as the No. 5 seed, but was defeated in the first round by No. 4 seed Southern Illinois University 55-50.