archive
On the Homefront: Alumni Edition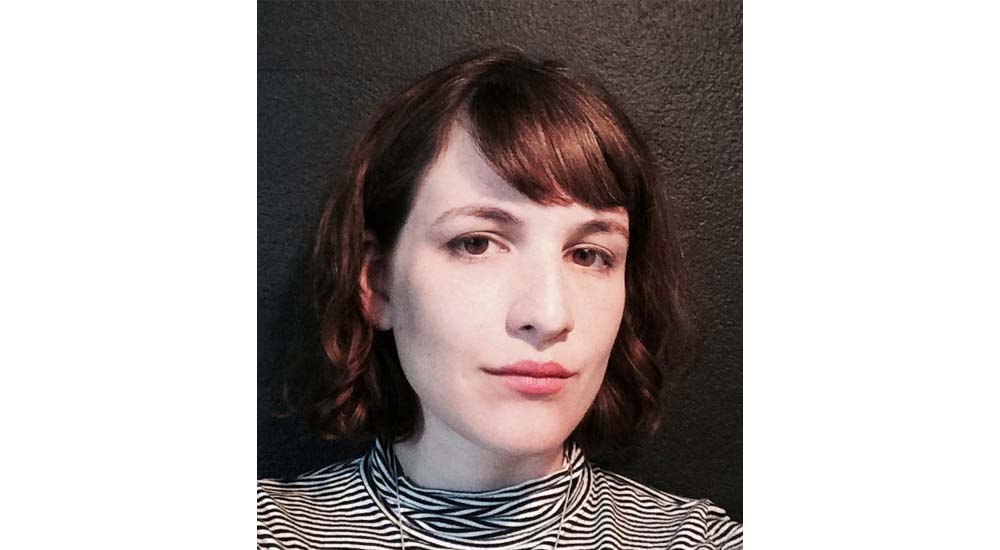 Lauren Pirritano
Media Producer at Video Data Bank
Degree/Major: BAs in Journalism and Philosophy from Loyola University Chicago, 2011; MA in New Arts Journalism from The School of the Art Institute of Chicago, 2014
Hometown: Chicago IL

How has the pandemic affected you personally?
My whole family is from New Jersey and New York, so we have had family that has been sick. My grandfather passed away at the end of February, so we were able to gather at that time, and I came back to Chicago in March when the crisis worsened. We later learned that many of the people that were present at the funeral may have been ill. People in my family and my circle of friends have certainly been exposed to it.


I have a lot of family in Italy, some of whom are nurses, and we have been checking in with them to make sure they are doing well. Thankfully, they aren't sick from it, but they've dealt with it a lot. My family is from southern Italy, which wasn't nearly as affected as northern Italy.


How has your transition been to online working/studying?
I work in a department that is part of the
School of the Art Institute of Chicago
(SAIC), it's a resource to students right now and this transition has been really important to us. We are an archive and distributor of experimental video art and artist interviews. We take on the works of artists whose work we feel fits our collection, we preserve those works, and then we distribute them at a cost to customers, like museums, galleries, and sometimes private collectors. We pay 50% of royalties to our artists whenever we get a sale. We also produce in-house artist interviews featuring video artists, sculptors, writers, any artists that come through Chicago. Then we disseminate these interviews for educational purposes.
We are part of the museum - the
Art Institute of Chicago
(AIC) - and part of the school. All of our collection that would normally cost a fee to screen is free to all of the students and faculty at the school. We use Panopto to aggregate all the videos from all the different departments. Faculty can direct students to watch certain videos or artists' work and write reports about them, for instance.
Other institutions may purchase a digital streaming service from us. People can purchase a link to stream what they need and VDB sends it to them virtually. Our streaming library is kind of like Netflix for educational institutions to access our collection.


How did Loyola University Chicago prepare you for your current career?
I think the SOC taught me how to collaborate with other people, and that's really important. Loyola's general mission in creating community I think has served me well. In journalism, I've learned how to deal with people, how to interview them. I've learned technical skills like how to shoot video, how to frame it, how to edit it. I was the photo editor of the Loyola Phoenix for a couple years and working with the editorial board was an important experience that has served me well later in life. It gave me a real sense of responsibility because you have to push out a paper that actually gets printed.


Philosophy forces you to be more pragmatic and diplomatic in a lot of everyday situations. You can understand where people are coming from. I do volunteer work in social justice and legal work, and it's prepared me for that. I was a mentor in the philosophy department when I was there and I think that helped me understand the sense of community.

What are some of the hardest parts about this transition?
Creating physical media is harder to do now because you need the equipment to do it. We have access to all of our files, but not preservation equipment and disc burners. We can't produce DVD's and Blu-Rays right now. The preservation equipment is necessary, too. If we get a collection from an artist who was popular in the 1960s or 1970s, we don't necessarily have digital copies of their work. We have the ability to digitize older forms of video, even those that are now considered obsolete, but we need certain materials to be able to do so.


What is something from your area of expertise that could be helpful to know during the pandemic?
In terms of education, people may see that there are many resources that are available to them that already existed that they can take advantage of from a distance. Librarians have been scanning books like crazy. We've been putting digitized versions of moving image works (video or film) to be screened online and used in classrooms. We're getting re-familiarized with resources that are available to everyone.


Do you think we'll learn anything from this crisis?
I hope we learn to respect ourselves and the community, and see the impact that we have on each other. Maybe it takes a communicable disease to expose that. It's really important to recognize the resources we have in the community and use them. Our librarians and other special collections staff has access to the tools they need to continue learning. In person or not, these resources are valuable, and there is still a sense of community.


I think it's really hard for students right now. Some feel cheated out of an experience. Learning how to adapt to a difficult situation and realizing that you can still continue your education in a meaningful way and help each other can be really good thing. Focusing on the positive can be really helpful, rather than what we don't have access to. I think we're going to see a lot of improvement in online education and expansion of the availability of resources.